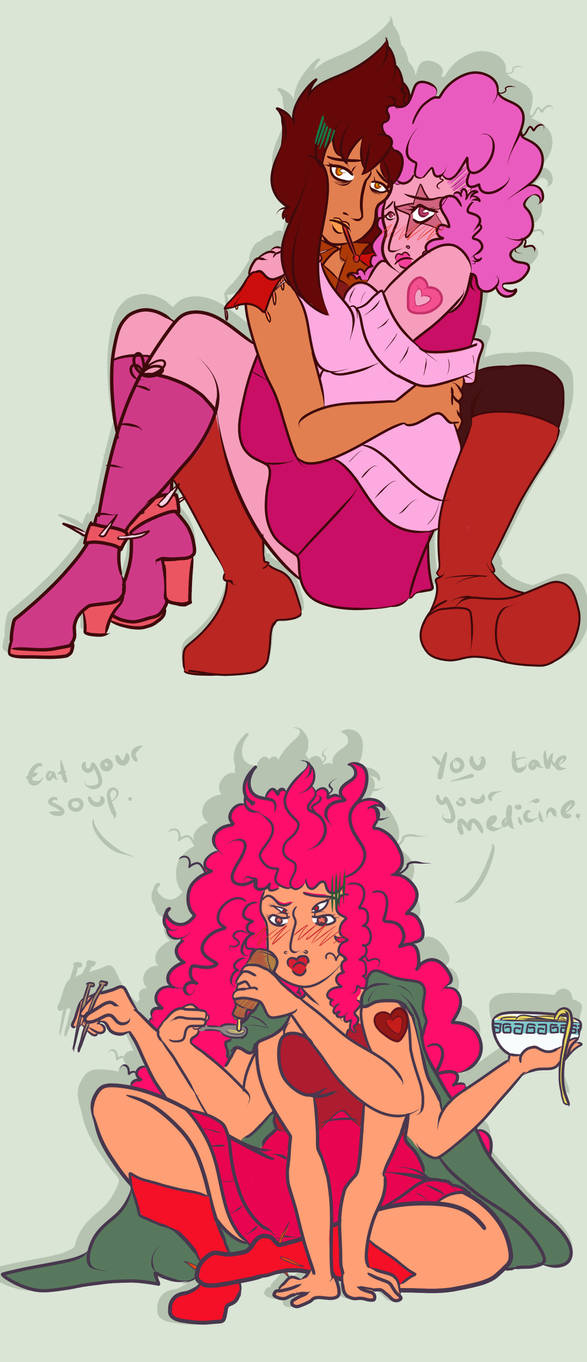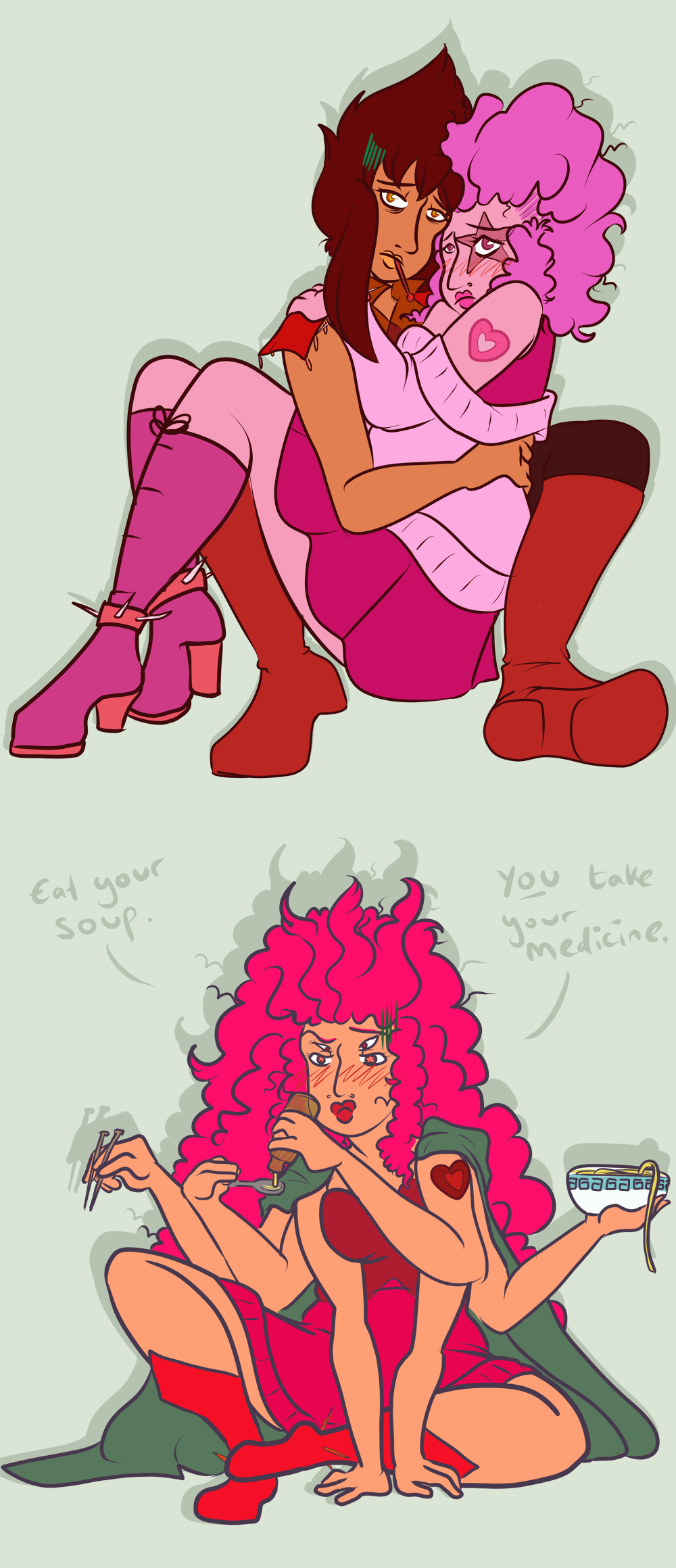 Watch
When the two motherly Gems get sick, they just want to take care of each other. Which makes for one hot mess of a fusion.

Oh Cherry Opal. Go to bed until you can fuse your outfit properly.



You know when you spend too long on a quick sketch and it looks awful for the time it to? Pff.



Standard Disclaimer
Rhodochrosite Owned by angelwolf. Steven Universe owned by the Steven Crewniverse and Rebecca Sugar.
Designs and art owned by drazzi
Comments > Faves

As someone currently taking a sick day?! TOTAL relate

*giggle* man, I am loving Cherry's expression, it's so "would you JUST AGREE WITH ME-wait, I'm me-NO I MEAN YOU-ME!"
What a clever piece, what a clever you - so many endless hugs <3
Reply

Maaaan I am feeling this even more today... <3 Fire Opal is too sweet holding Rhody <3 ugh and you shut up this is beautiful ugh I am IN LOVE with the poses- especially how you handled our insane amount of arms as Cherry Opal <3 omggggggg just you! You are PERF!
Reply

Awesome concept and execution, lovely style!

Reply