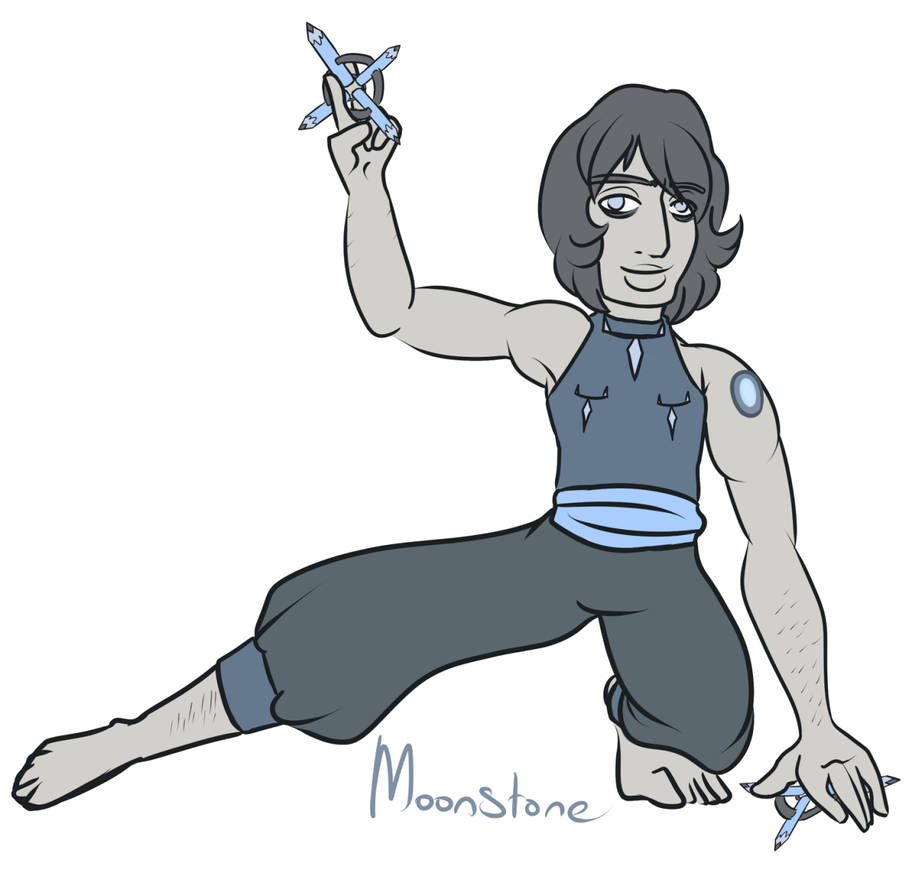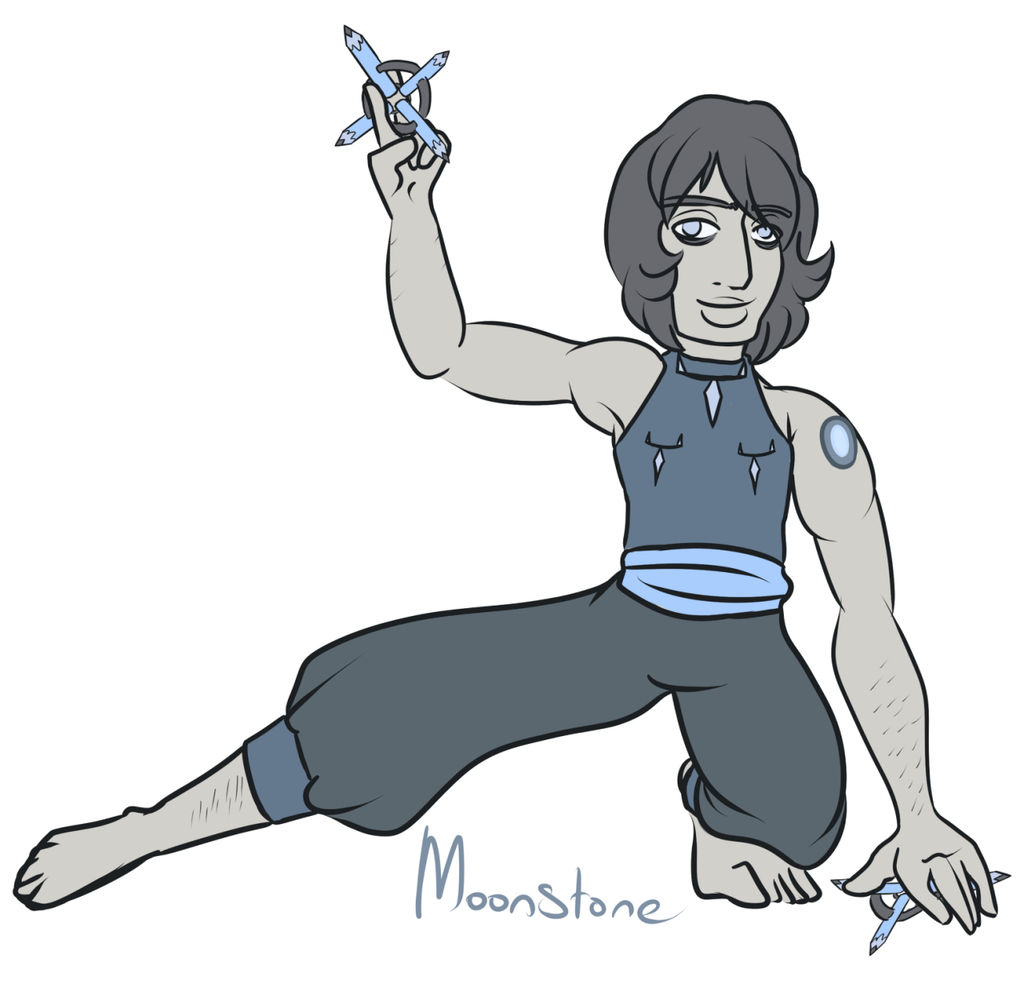 Watch
So after making my own Gemsona, I figured I'd make one for my boy since he's mad on the show too.
Grey is his favourite colour, so he ended up with Moonstone. I tried to make the Gem's shape very rectangular and have super awesome arms because Ku has those.
The Gem is on the arm where Saku has a tattoo, and the weapon is a throwing star - but kinda pencil shaped because of art lust. Yay!
Standard Disclaimer
Steven Universe owned by Rebecca Sugar and the Steven Crewniverse.
Character owned by
CreatoreMagico
Art/design owned
drazzi
Comments > Faves

This seems absolutely perfect for Ku <3 I love the thought you put behind all of these designs! And this is just such a fabulous pose too <3
Reply

He's not big on the gemsona thing, idk why exactly. I think he doesn't like chars based on him. BUT I am super pleased with it :3
Reply

You put so much thought into these, you are awesome. She's a very sexy gem, I very much like her greyness <3 Also she's a ninja. Yes to that.
Reply