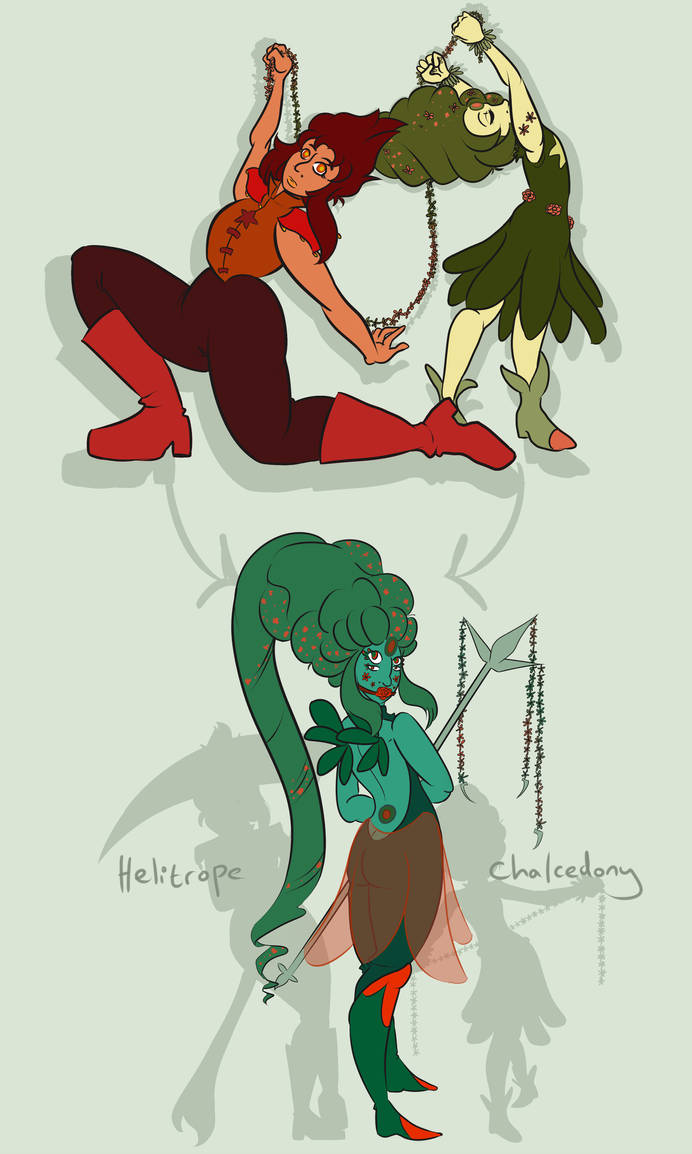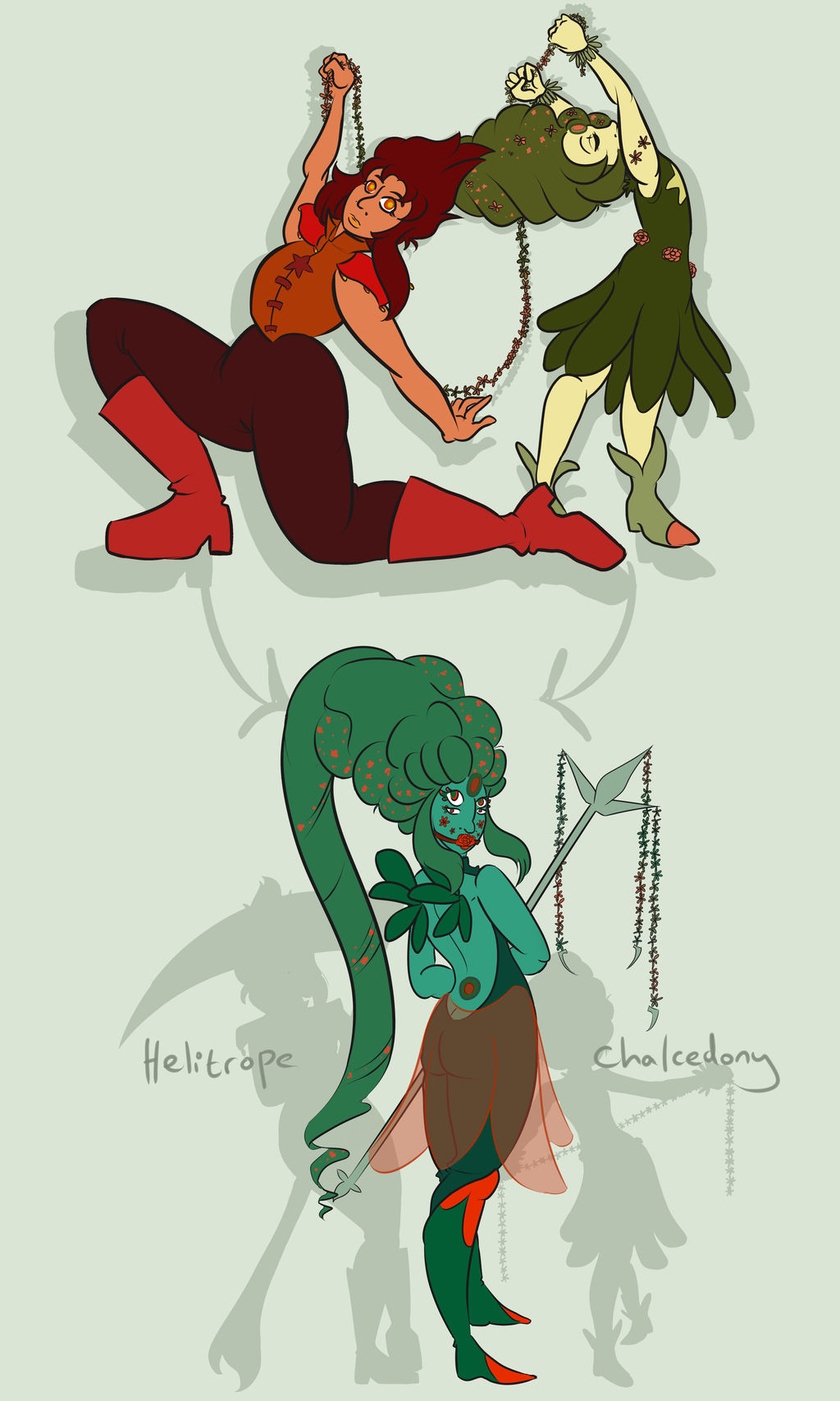 Watch
And another fusion! I feel bad designing these

I think my friends could do it better lol.
So,
tea-bug
shares anxiety with me, so I think our fusion Helitrope Chalcedony would be very quiet and shy. She doesn't like to speak much, hence the rose in her mouth.
Standard Disclaimer
Unakite Owned by
tea-bug
. Steven Universe owned by the Steven Crewniverse and Rebecca Sugar.
Designs and art owned by
drazzi
Pose referenced from
Random-Acts-Stock
:
Summer dance 12
Comments > Faves

OHHHHHHHH *_*!

Amazing! Stop being so awesome (no, please don't stop!) THE HAIR.
She's fantastic, I love the sheer petal skirt! (I love the rose in her mouth idea too)

We must dance awesomely! XD (Yet shyly...because it's a rare day I dance in front of anyone...)

I have another character to draw now! Don't feel bad designing these! Never feel bad designing these! If we had an animated show, you would totally be lead character designer ;D
Reply

I only dance like a dork, but my fusion probably dances well! (We can dance shyly behind a bush though when we fuse)

Oh man I would LOVE to see you draw our fusion *___* I WILL NOT DISCOURAGE THIS!

Thanks for the comments and for liking her! And that super flattering comment <3;;; You are too much! (I love over complicating designs so much XD)
Reply

AHHHHHHHH!!!! no way these are so awesome! The poses for the dances are great! And I LOVE the rose where her mouth is it's perf! *screams*
Reply

Your dance with Katie looks really peaceful. <3 You have serious serene expressions. Poses are really lovely and I like the front of Fire Opals outfit! The fusion is so sexy and also peaceful. It's beautiful, I adore the colours. You put so much thought into why everything is where it is with these. It's so so pretty! Like, awesome in the traditional sense, not like a hot dog.
Reply

Thank you honey <3 I'm glad it worked out well. It wasn't what I was GOING to try and draw but hell.

You're my hotdog.
Reply