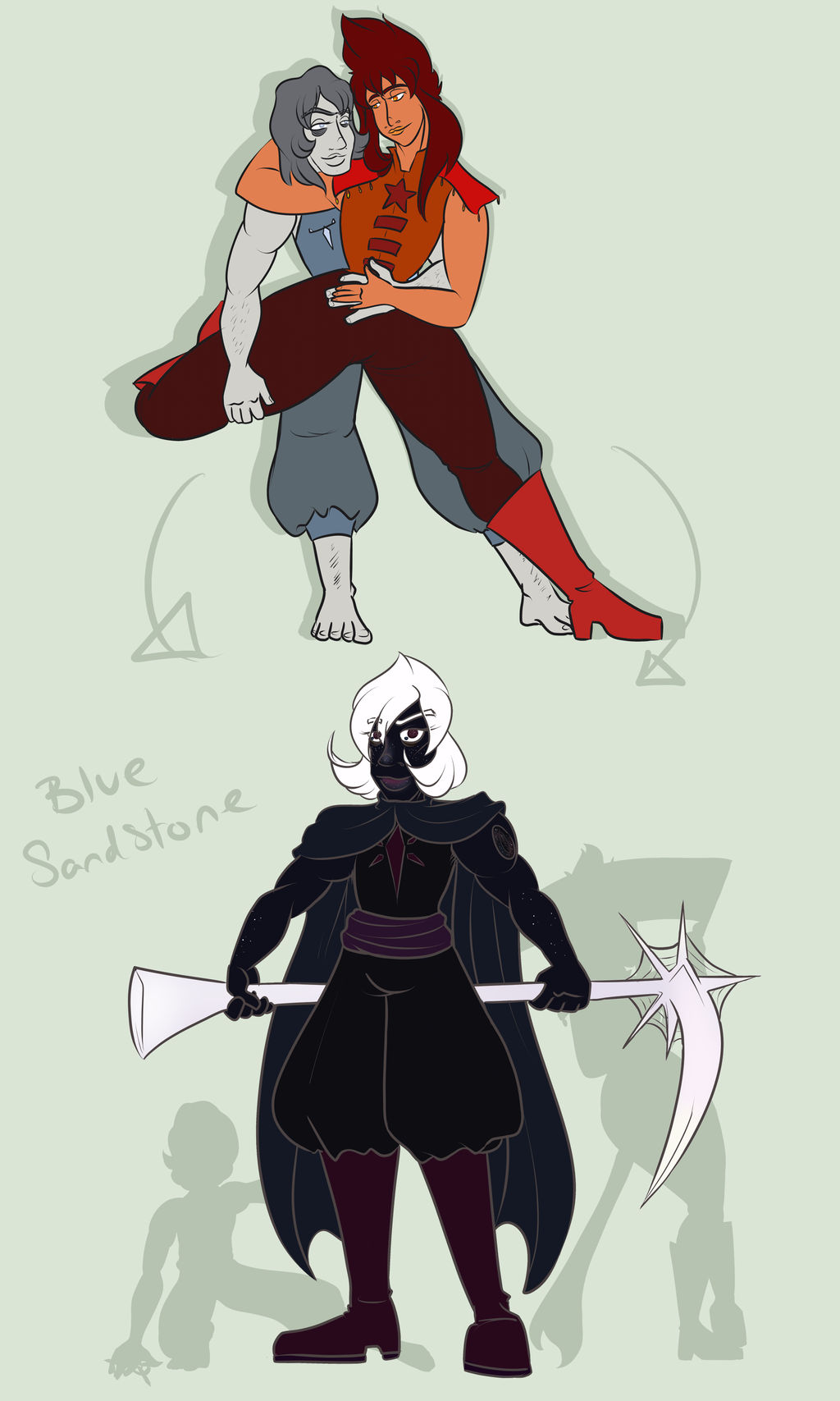 Watch
Hey was I doing Gemsonas and fusions forever ago? Figures the last one I'd get to would be CreatoreMagico and me.
Moonstone and Fire Opal are in love, obvs. They're based on the Boy and me. So, they have a fun sensual dance. Meanwhile red and blueish make purple. So they get Blue Sandstone. The stone that looks like a universe. Because. I said so.
I've had the sketches for the dance changing for about... forever since the first Fusion I did, but I think this one finally works. Meanwhile the Fusion herself has been designed that long with minimal changes. I wondered about multiple arms because I bet Sandstone wants to hold hands even when fused, but it all just didn't work... so... just two hands.



Standard Disclaimer
Moonstone Owned by CreatoreMagico. Steven Universe owned by the Steven Crewniverse and Rebecca Sugar.
Designs and art owned by drazzi
Comments > Faves


We're sexy and magical.
Also our gem fusion is pretty boss!

You do so well with these, and the fact you enjoy yourself making them is the best part. (Also our puffy Aladdin pants.)
Reply