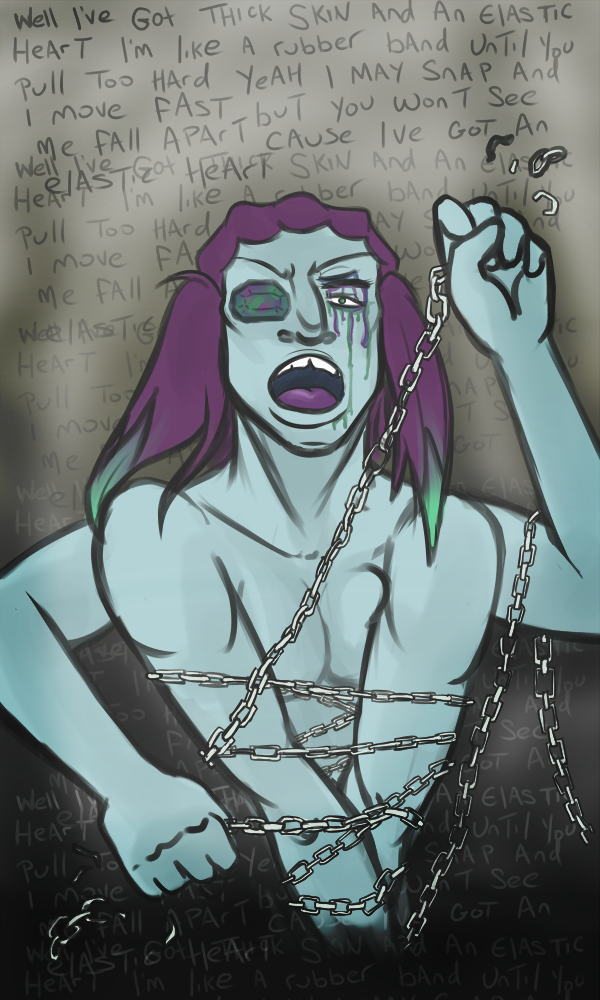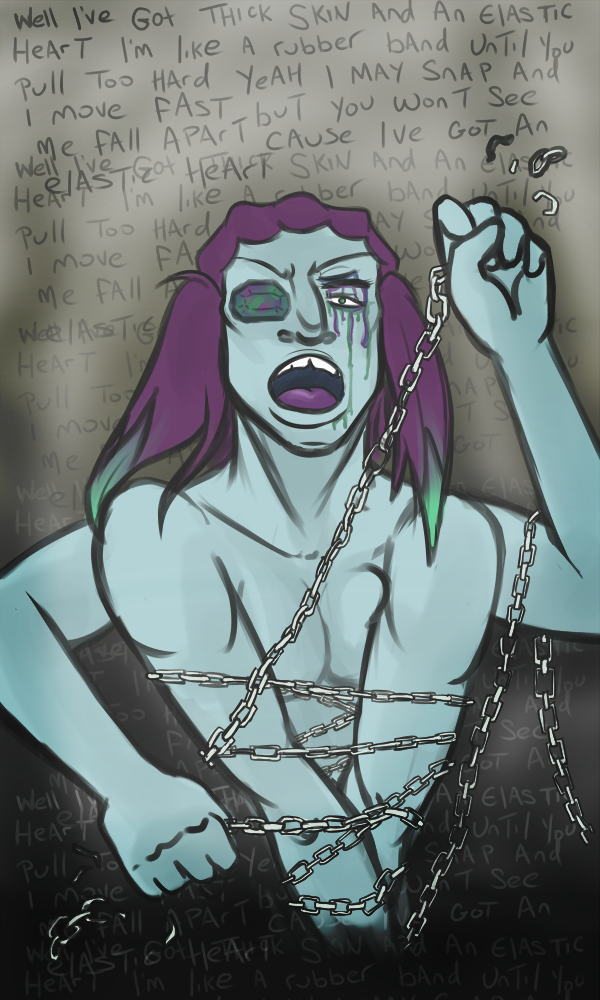 Watch
"Fusion is just a cheap tactic to make weak gems stronger." Or a really good idea to strengthen weak gems?
My dearest
nekophoenix
has been having a year as tough as myself. So here's some personal/shared vent art of our fusion Fluorite Crystal.
Standard Disclaimer
Lyrics by Sia (Elastic Heart)
Gemsona Fusion owned by
nekophoenix
&
drazzi
Art is mine.
Comments > Faves

God dammit, get out of my music collection Sallie! Though I suppose it'd be no surprise to know I've been listening to this, which is why I'm EXTRA "omfg, this is amazing; I am included in vent art and it's vent art to a song I wanted to make vent art to, holy shit!!!"
I love the chains in this; they actually feel as if they're constricting and digging in to their arms - and the sense of power and anguish and rage to Fluorite is palpable. The movement in their hair give a fantastic THRASHING feel to the whole piece and each eye seems to contain a different emotion - from sadness/defeat to frustration and anger build to I'MA FUCKIN' EAT YOU
Lovely work on those hands; they look so strong and hands are a notorious bitch t'get right as well!
This is just fantastic - I love it, thank you so much for including me in this


Reply

Man such a long comment, WHY ARE YOU SO GOOD AT WORDS? I'm glad you were touched to be in this

its super hard for us this year, but you know... at least we struggle together, if apart. My heart is there for you
Haha, the chains are so phoned in XD BUt I'm glad the idea comes across at least! And wow, I'm glad to see various expressions in the eyes, I didn't even think of it.
And man, I will not get out of your music! The three Sia Maddie songs are like very much songs tingeing this year for me.
Reply