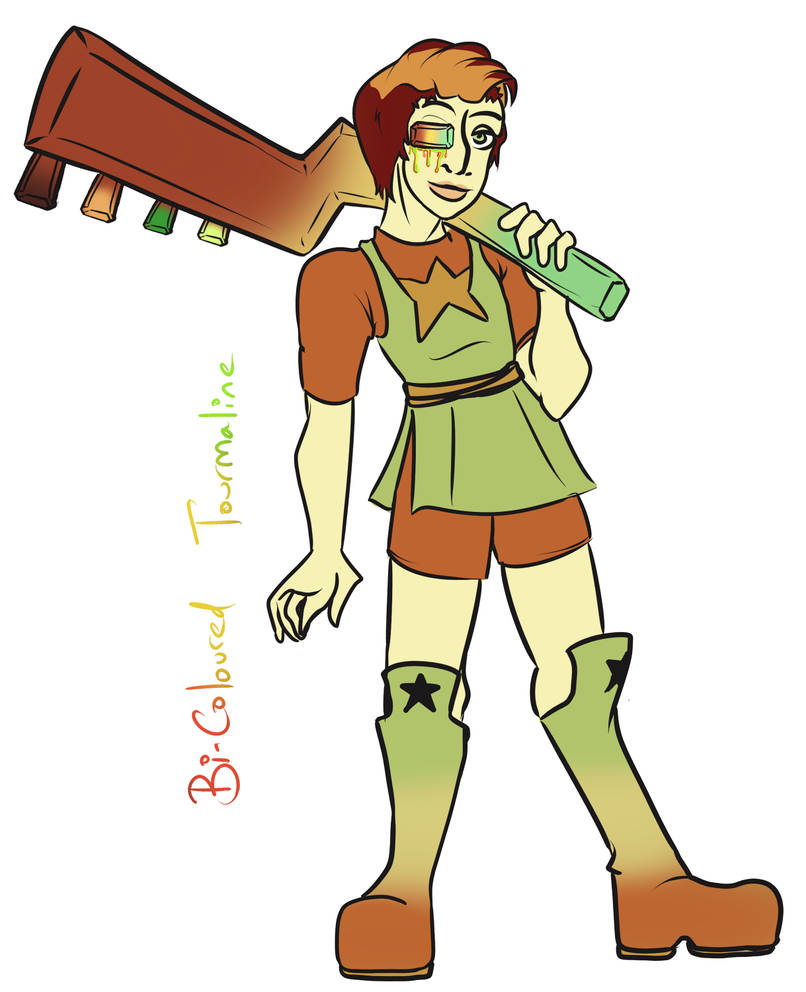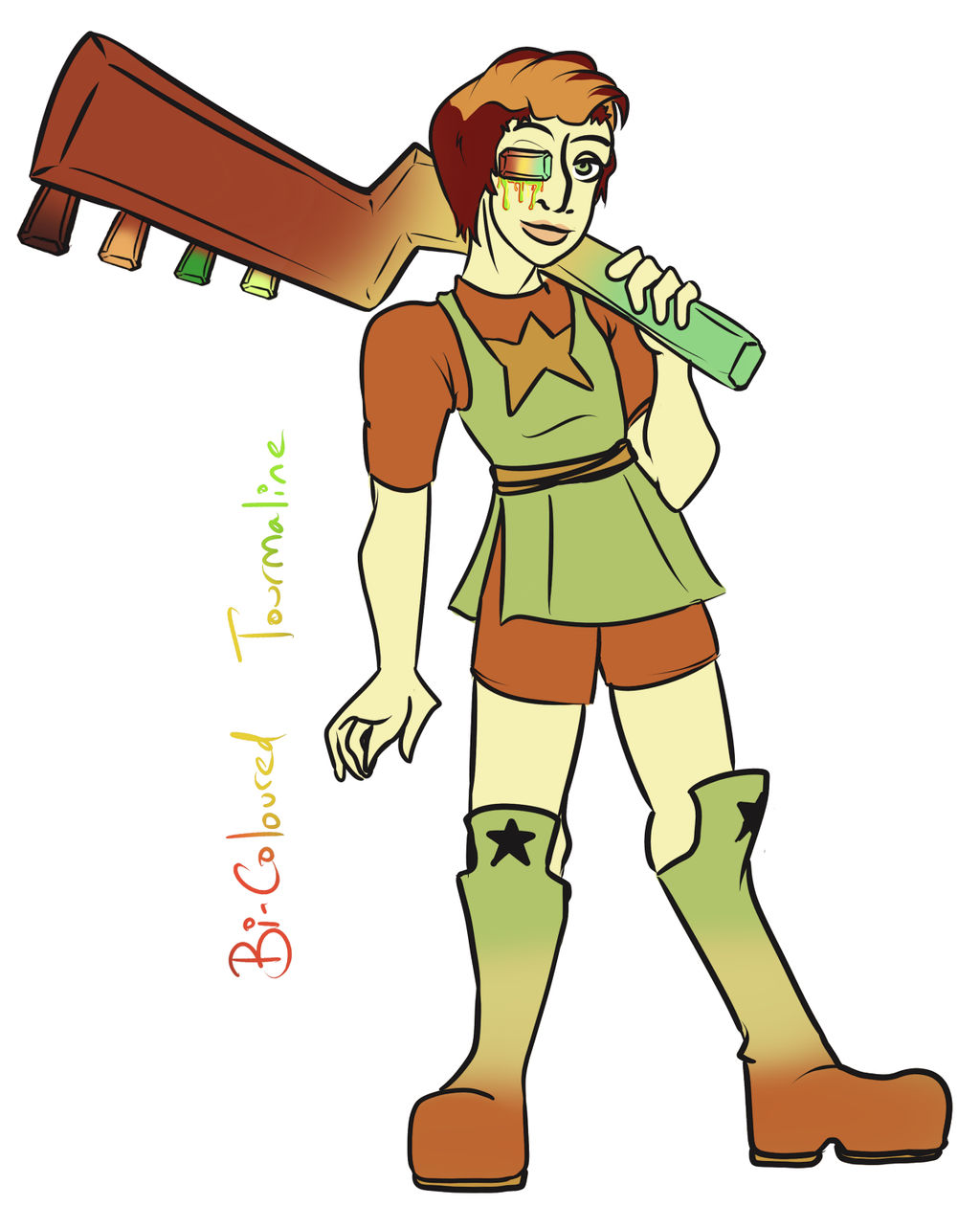 Watch
Annnnd I found out that Neko liked SU too.... And its her birthday.... Heeeey.... Something is happening herrrre....? I didn't want it to be a contest entry, because I wanted Neko to be able to keep a Gemsona even if I didn't place, lol.
So. Bi-coloured Tourmaline. There's a lot of things about Neko that I think that encompasses. Bi-drogny, rainbows of colours, strange combos of colours. I tried to get that all involved.
The weapon is a bludgeon (in the shape of a Pikachu tail) to smack noobs with, and the gem is in the eye because Neko is very sharp eyed about details and things.
Standard Disclaimer
Steven Universe owned by Rebecca Sugar and the Steven Crewniverse.
Character owned by
nekophoenix
Art/design owned
drazzi
Comments > Faves

Okay, I'm gonna do a cop out and copy paste my comment from the email I got to wake up to today, BUT I WANT EVERYONE TO SEE HOW MUCH I'M FREAKING OUT ABOUT THIS! SO ACCEPT MY LOVE TIMES TWO! TIMES A BAZILLION!
---
OKAY LET ME JUST COMPOSE MYSELF SO I CAN ANSWER LIKE A HUMAN
N`JHKJAJHKNGNBLAWKHWILhlrjakdjkAJDKADKJEKAlfgnklNF



YOUUUUU
You beautiful son of a
SUN OVA
Okay, this is wonderful; I was actually just thinking the other day that I'd love to make up a gemsona or at least some sort of gem character but couldn't think of any new gems that hadn't already been done. I didn't even know what a bi-coloured tourmaline or ANY sort of tourmaline was, but by god I want one now, I WANT ALL OF THEM
Your reasoning behind every detail in this makes me want to cry, you are so fuckin' sweet and thoughtful and omg
omg, when you did the eye drips, had you actually seen my pride-eye photos?! 40.media.tumblr.com/4dd417c8ff…
And a pikachu-tail-shaped god damn bludgeoning tool?! How awesome and unique is that?!
Nnggghhh, I LOVE the hair and the little star additions in the outfit
I am so excited to draw her and you are just the most considerate, most thoughtful sweetheart ever, I cannot get over how kind you've been to me, thank you so so so much <3 <3 <3
Reply

Haha, I am SUPER happy you like it! I get really worried designing things for people who are like amazing designers themselves, but I thought it would be fun.
I WAS TOTALLY THINKING OF YOUR PRIDE EYES MAN

I cannot wait to see if you ever draw her! (Fuse her with me yo XD)
Happy birthday darlin!
Reply