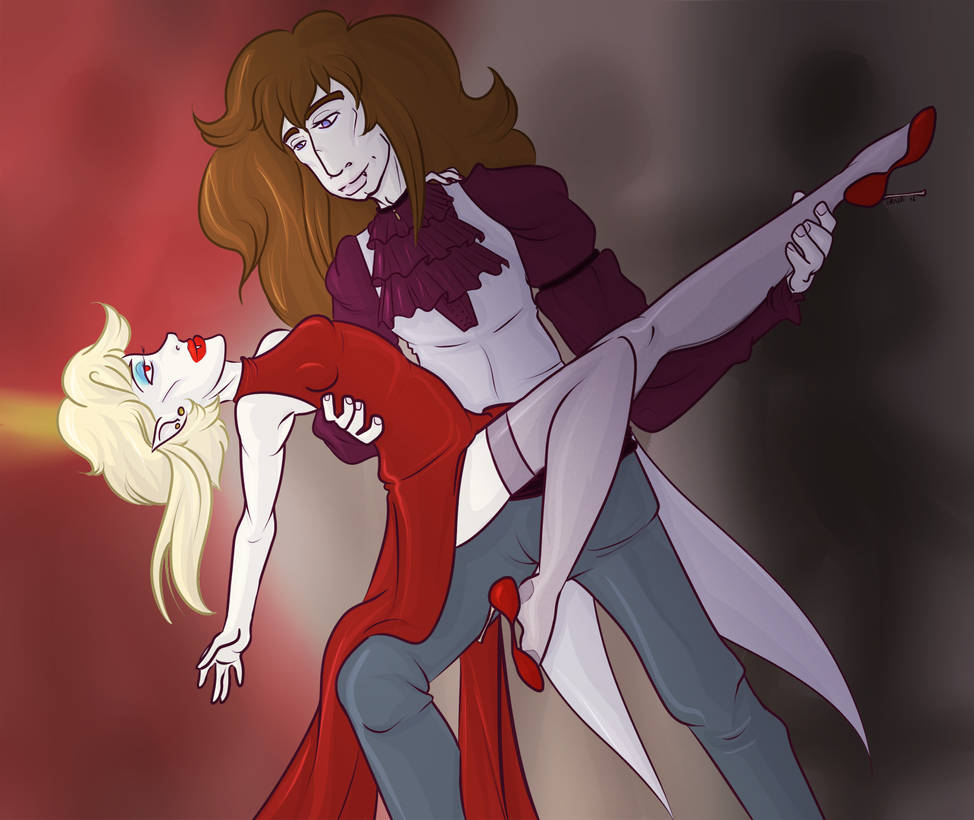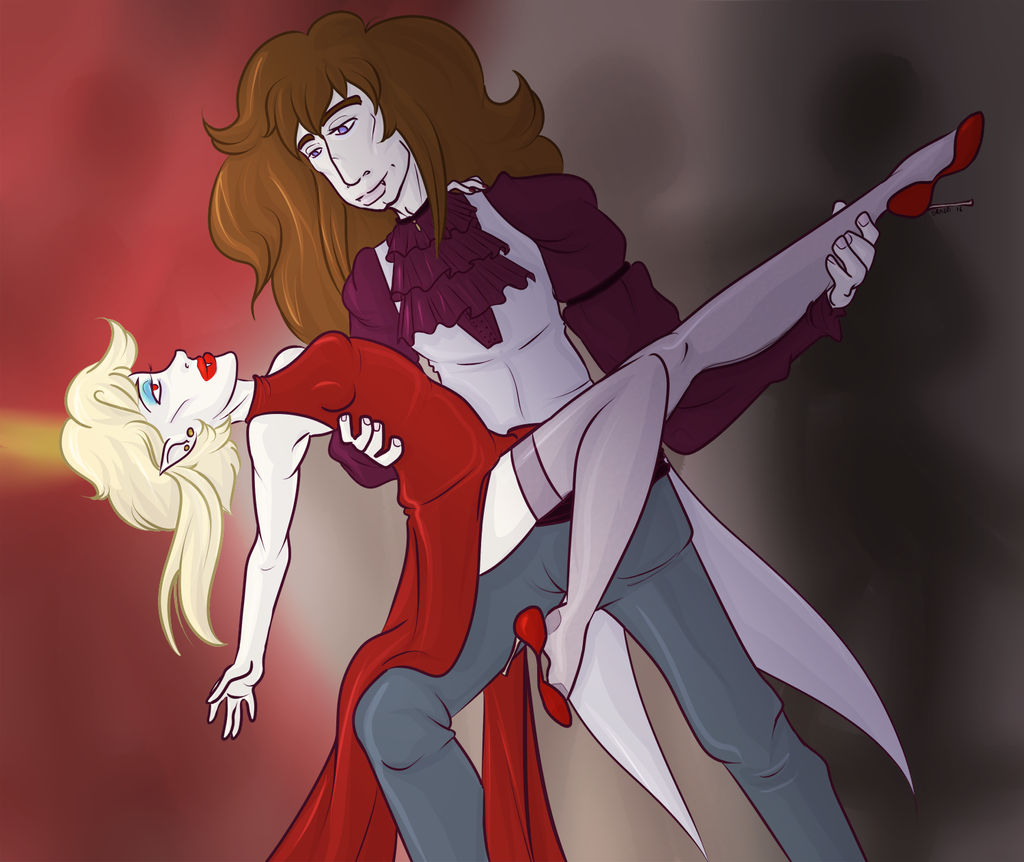 Watch
I'm sure it comes as no surprise to
tea-bug
that she's getting the vampires for her birthday again this year :3
These two are so sexy and good together, why isn't it real?
Anyway I went for a a quicker, less anatomy caring loose picture this year to try and make it... flow and not look stiff. Its not as good as last year I'm sorry Katie T_T and what's with these two hanging out in rooms with red curtains, eh? EH?
Anyway
tea-bug
is a bab and should have a fabulous birthday with all love and such
Standard Disclaimer
Characters are owned by
tea-bug
and
drazzi
Art is my own.
Comments > Faves
Past NOTP pics

*nosebleeds* XD
Thank you SO MUCH for this super sexy picture! You always make them into such a sexy couple :3 I love this & YOU

Reply

I'm so glad you like it bb! <3 I hope you had a good bday and this made you smile!

They are the best NOTP.
Reply

Lonnie looks really good in her red dress. (You are my rose you are my rose.)

Can I just say, her hand on his shoulder and her shoe falling off gave me an art boner. I think this looks so free and movement-y! You did right to try and forget anatomy hang ups and just let the picture flow. Kate is gonna love this!

These two should twist their legs together.
Reply