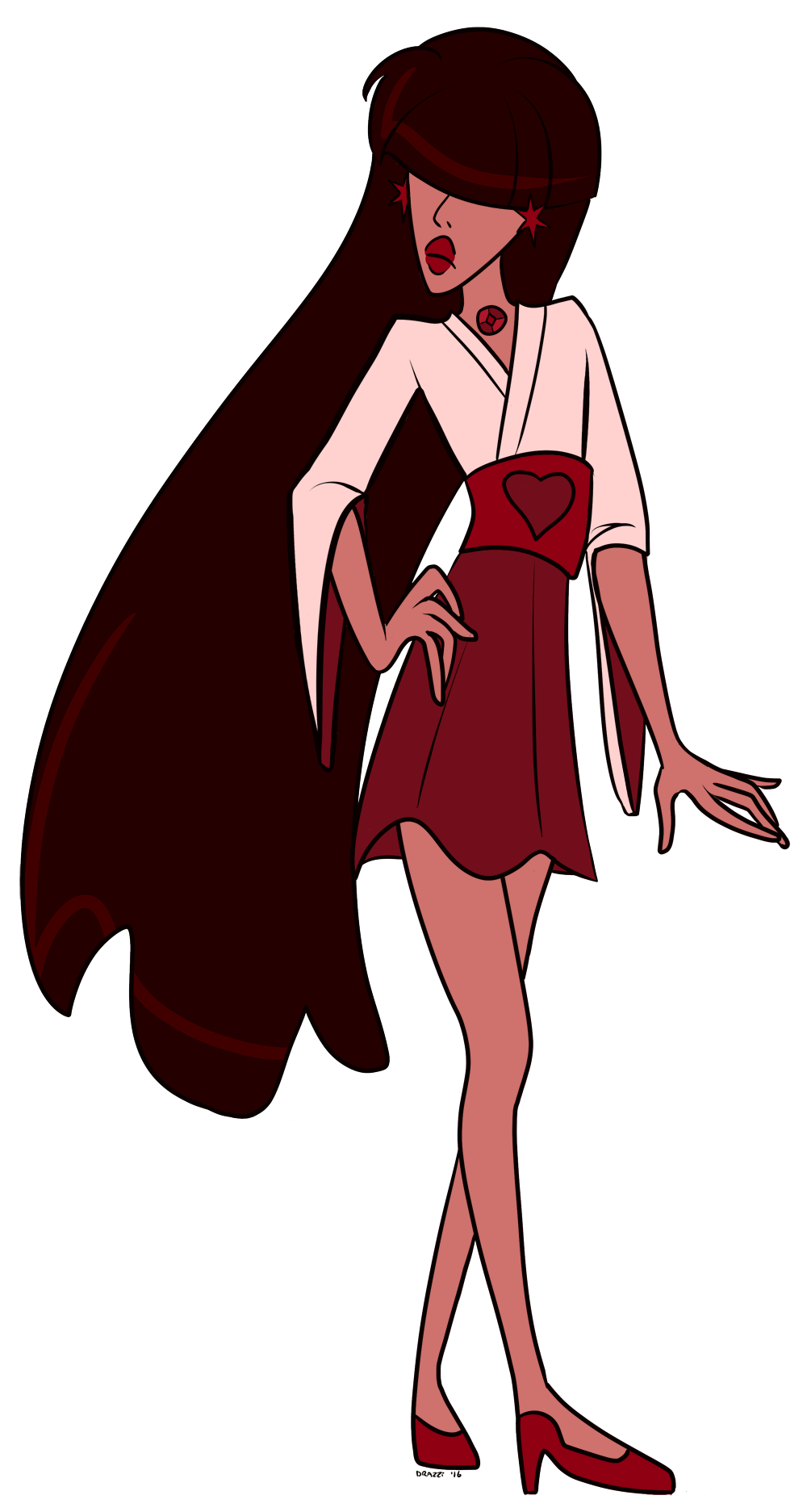 Watch
Sailor Moon / Steven Universe
crossover art project. Sailor Mars is Sailor Ruby.
Did you know that there are no red sapphires? They're all rubies?
I wanted Mars in Gem form to have an outfit that called back to her Shrine Priestess self, but also had her elegance and grace. And of course her red high heels.
See it on <a wytiwyg="1" href=
drazziarts.tumblr.com/post/148…
>Tumblr
Standard Disclaimer
Steven Universe owned by Rebecca Sugar. Sailor Moon owned by Naoko Takeuchi
Art by
drazzi
Comments > Faves

What's her weapon? I guess it's a sword or nagnita
Reply

For her I would think more bow and arrow combo, since it would like to Mars' attacks in the actual anime, also her shrine priestess training.
Reply

Yes it's True. But i thought that shinto pristesses used other weapons to banish demons like katannas, staffs and daggers than just bow. And the idea of mars using a bow has been used by nearly everyone. But this is your'e design and idea But i am just a person that saying things. Still good art and i really like your'e mercury design. Oh also in pgsm so used sailor mars a pair of twin blades/daggers to stop crazy princess sailor moon.
Reply

Well I mean I didn't draw any weapons for them, so its definitely open to any interpretation! I just always automatically with Mars got to the Flame Sniper attack, so a bow would be my personal idea; but the weapons weren't really part of my idea of the series.
Reply

I love the style you chose for this one. The feet are so delicate, as are the hands! You know I have a thing for hair over eyes so it's very pretty to me. Love the shrine outfit as well, it's too pretty!
Reply

Reply

Reply

Reply