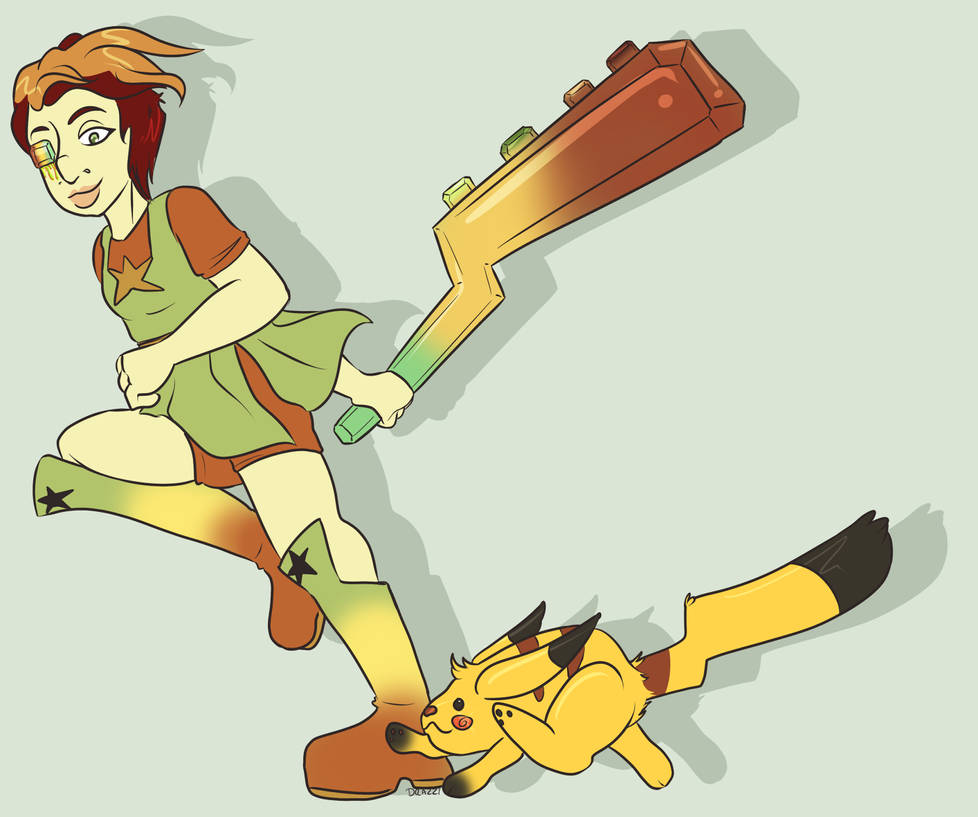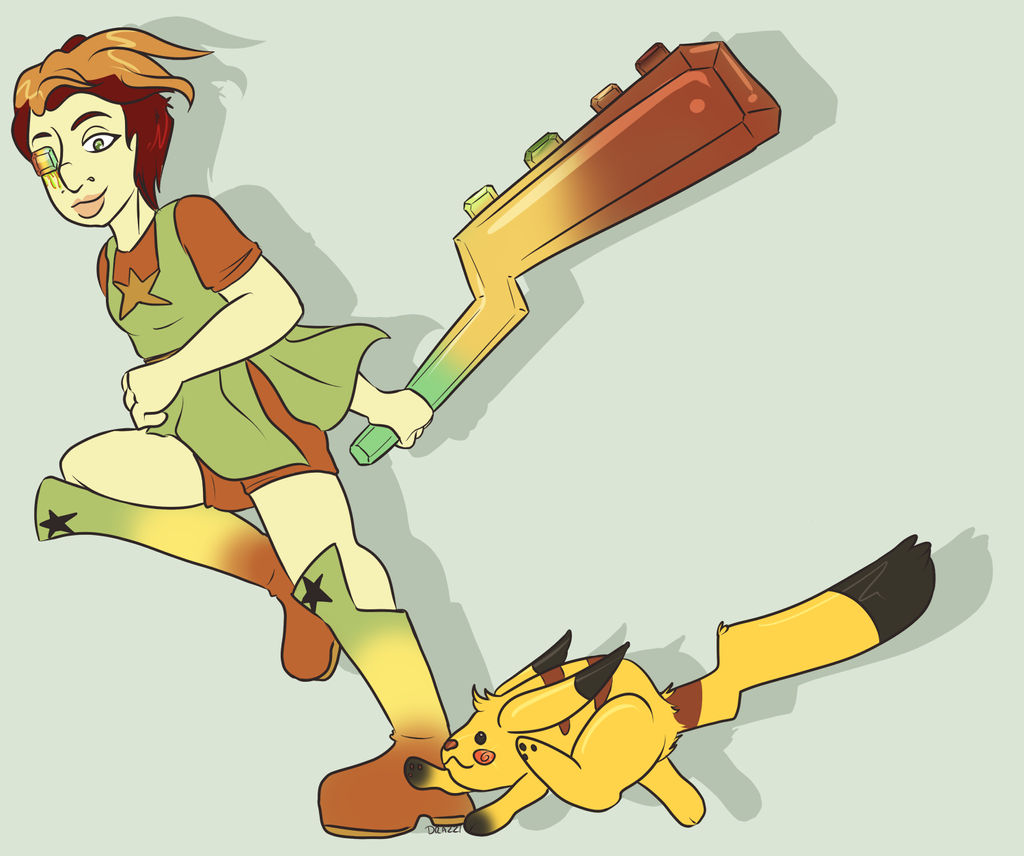 Watch
nekophoenix's final commission from me
. They asked for '
Bi-Coloured Tourmaline with some sort of Pikachu companion' and clearly I am not good at drawing Pokemon. But he's cute in a derpy way. I'm always happy to draw my friend's Gemsonas! Specially ones I've designed and they like :3
This represents a £10 loose and lazy commission from me.
Standard Disclaimer
Art is mine. Bi-Co is owned by nekophoenix. Pokemon/Pikachu is owned by Nintendo/Game Freak.
Comments > Faves

FUCKIN' YEAH!
Aahhhh! Makes me feel SO PUMPED to go on an adventure with some sort of small creature! LET'S DO THIS! I just love the sense of dynamic movement - it's so full of energy and hope and strength <3 <3 <3
I absolutely love the gradient on the weapon; it makes it look part gem-stone and part like... melted hard boiled sweets fashioned into a fantastic lightning-bolt bludgeoning device! AND I'M RIGHT HANDED so this is doubly perfect
Eeee I actually love the addition of black paws and black tail tip to this adorable pikabutt, setting them apart from all the others :3! And the tiny hair tuft - were you slightly inspired by my own hair perchance?!?!
You are an absolute legend, I have loved ALL of these commissions, thank you so much for doing these <3 <3 I love them so much!

Reply

I'm SUPER glad you like it and you're happy with it <3 It was fun to do, I think Bi-Co's face looks so cute :3

And yes, Pikachu's must have Neko haircuts man. They suit them so much (Not that I'm saying you're an electric bean or anything)
Reply