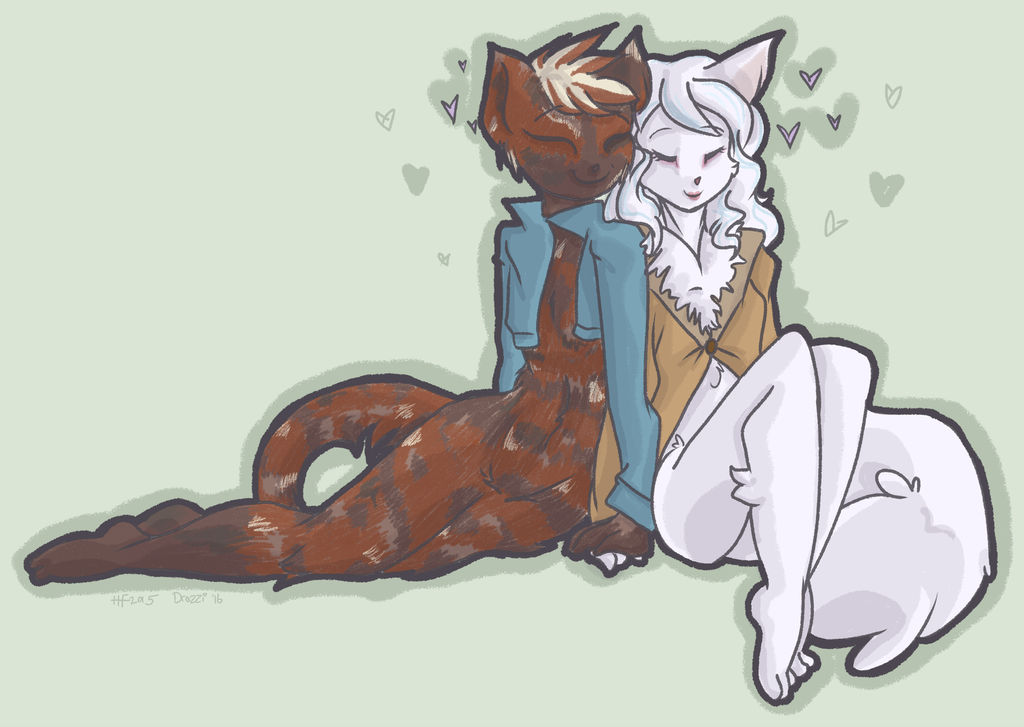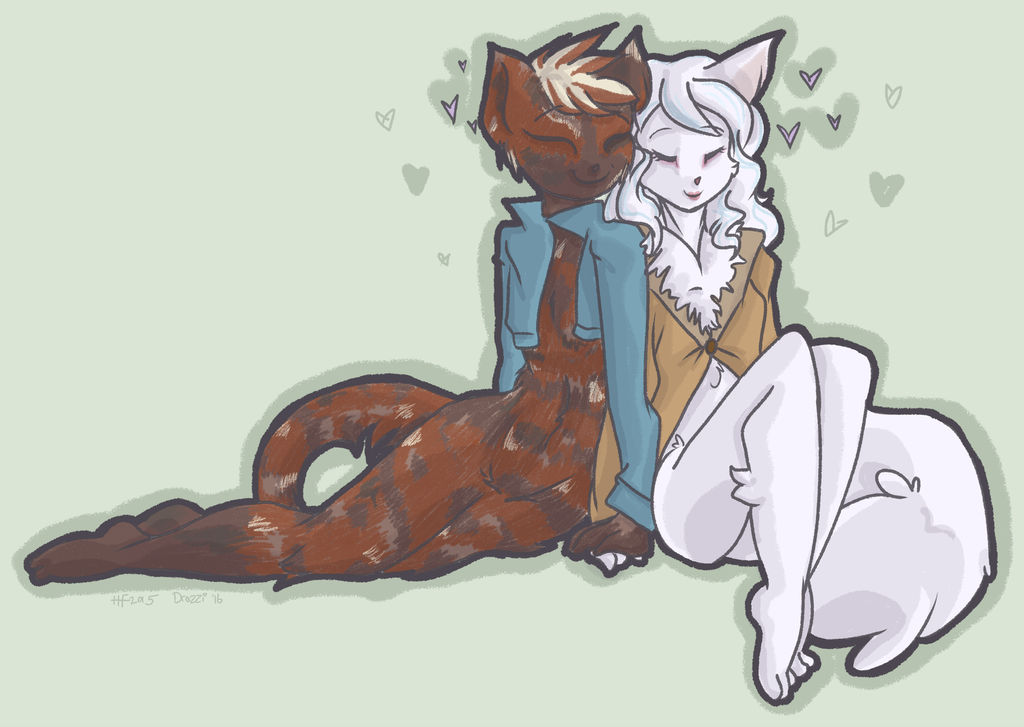 Watch
So when Neko worked on this amazing Commission for me, they had to design the cats and thus I ended up with a lot of little sketches from them. Which was insanely amazing.
This was one of the sketches and I proclaimed to Neko I was going to colour it, and I did. In a crayon-pen on Sai because I could. I kind of ruined the gorgeous sketch but whatever I love it still, so much. I made Lucy's hair a little whiter than it probably should be but it looks cool so what do we care?
Disclaimer
Original art by
nekophoenix
, colours/lines by me.
Comments > Faves

AHHHHH :D! THIS is the one you picked! You were right, I didn't anticipate this one at all!
Oohhhh Salle, I LOVE it! I love what you've done with it, you've really brought them to life and good lord I just love what you've done with Lucy's markings! She's got this... okay, this is gonna sound SO weird, because she looks nothing like her, but she's got like... almost a Ruby(SU) vibe here and I don't know why?!

I also love what you've done with Princess's face - she looks older, yet like a distinguished lady, which is exactly how she should look!

SO lovely <3 <3 <3
Reply

I'm so intrigued to know which one you thought I was going to do :3

That is a totally weird vibe but man I'm happy that you get it! I can kinda see why you do too :3

Its your sketch that was so lovely! <3
Reply

I'm not sure which one I thought! Maybe the birthday picture? or one of the ones with Lucy linking her arm! OH or the one that I almost had as my final one on the wall! Nuuuh you finish it lovely <3
Reply