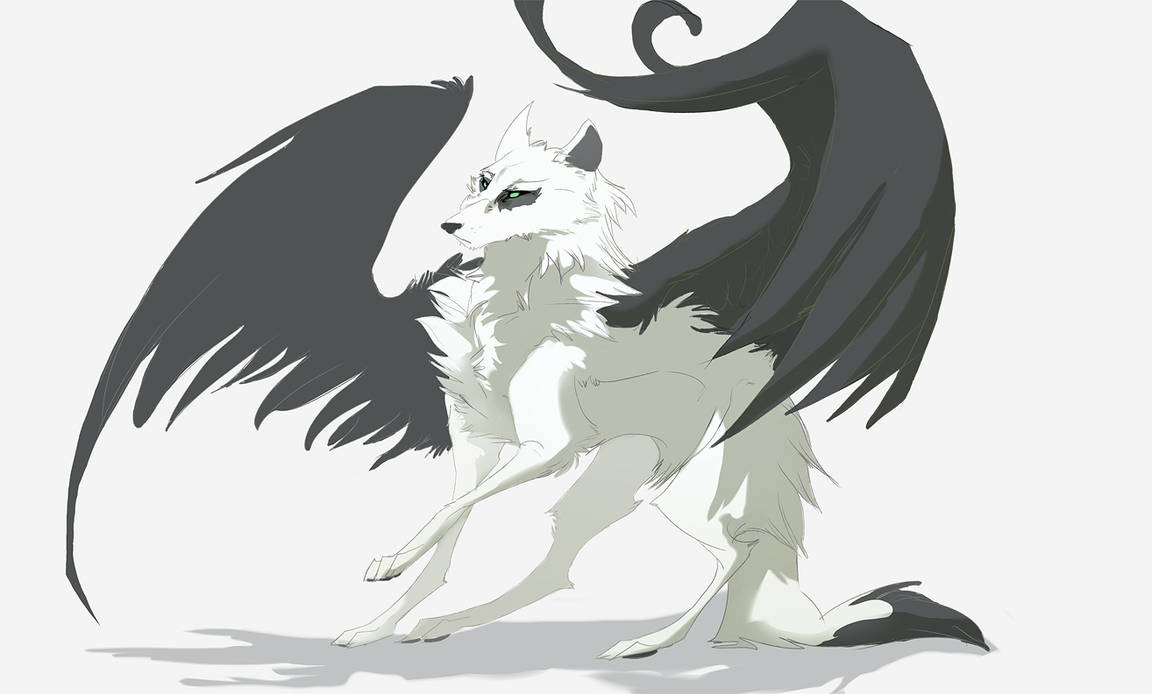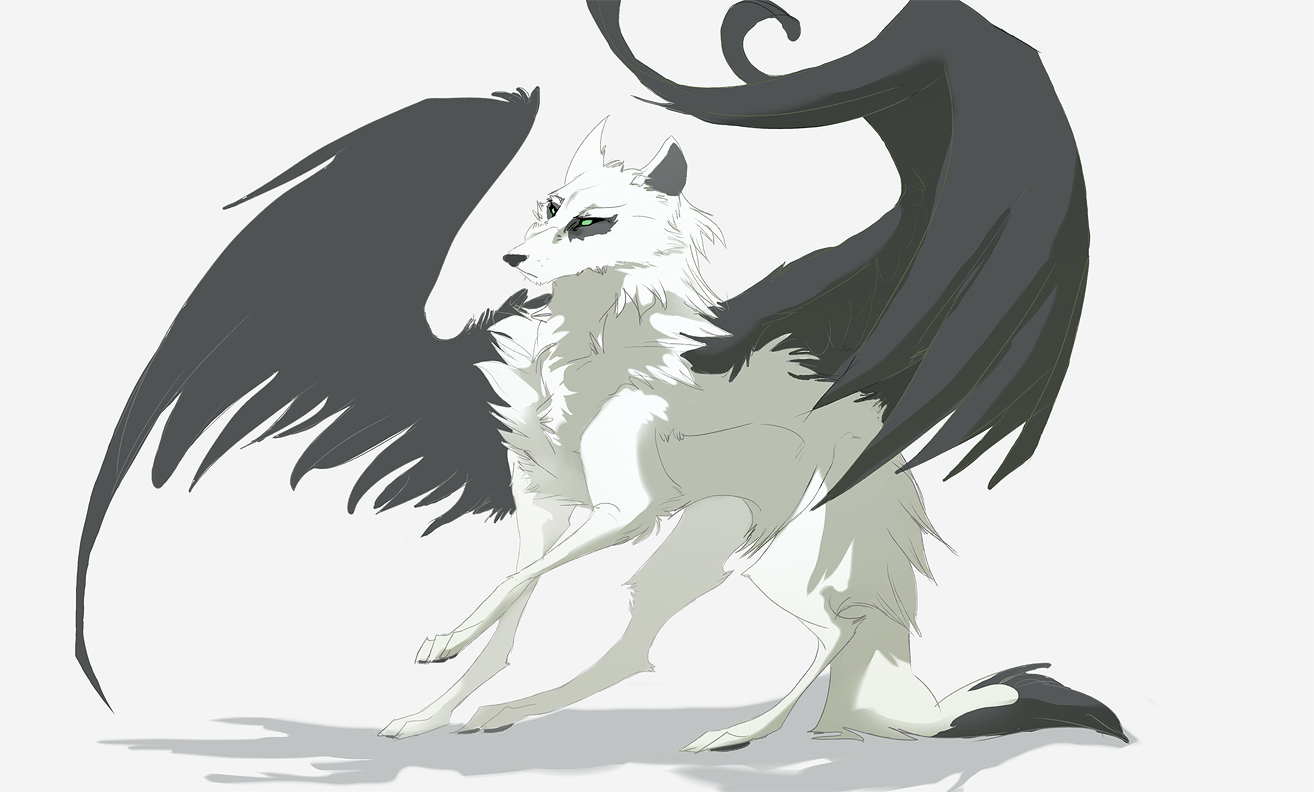 I was working on pictures I owed people today and realized that it's been like over a year since I drew Drayok. For some reason that bothered me, since I think most of my watchers now have no idea who he is 0_0
Drayok is my OC from a very long time ago. Once upon a time, it was ok and acceptable to draw wolves, hell, even wolves with wings. But now DA shuns them and I haven't had motivation to draw him.
I never really talked about him, his personality. Drayok is actually quite the coward in that he will most likely run away from a fight. He's selfish, somewhat cruel, and doesn't have much respect or regard for anyone or anything.
Although my username is Drayok, he is not my fursona nor does he represent me. He's just my old old old character who I still very much love

P.S - thanks for the 20,000 watchers