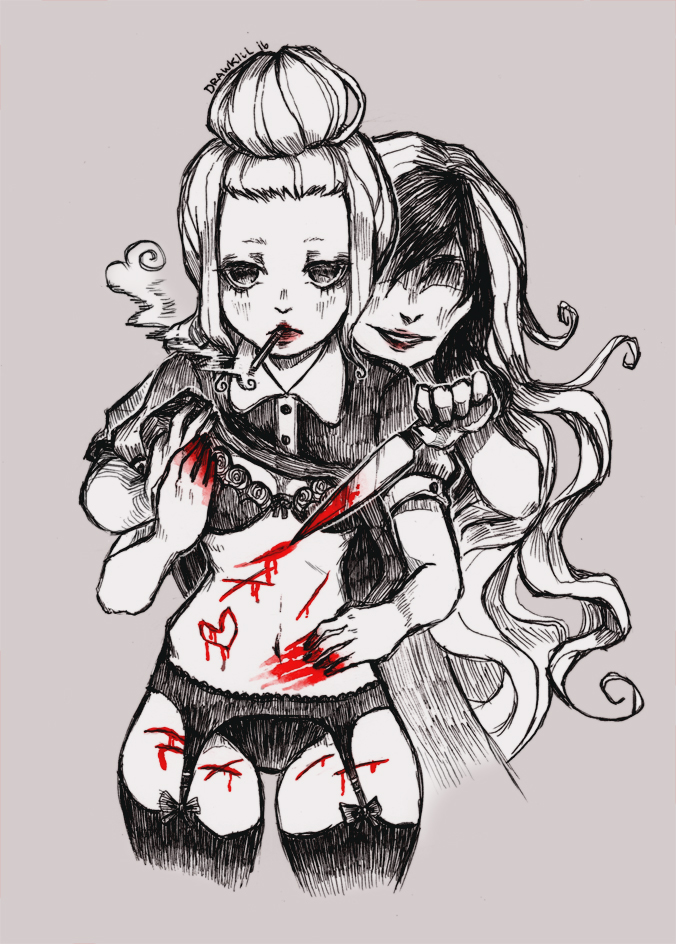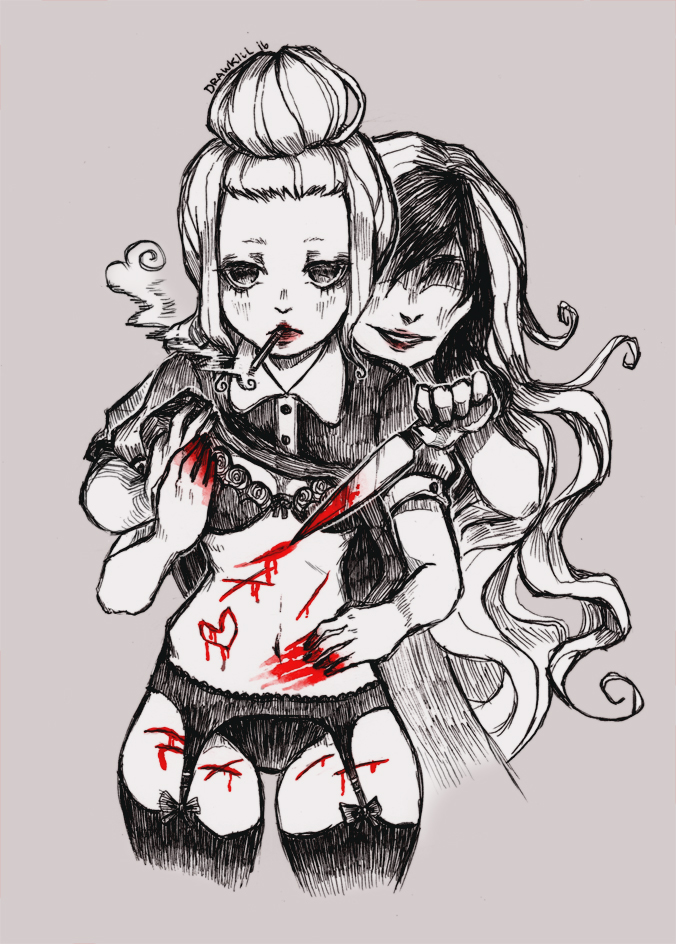 Watch

I feel bad for Tsuki and also love the way you do Anatomy
Reply

Poor girl, so dead inside. The one behind is such an exploiter...
Reply

because we always allow others to harm us deeper
Reply

I just love the faces in this and that cute bun hairstyle!
Reply

"Consensual Gore." There's a good term. I hate horror movies and violent stuff like that, but I like art with more peaceful depictions of blood and organs. If the dismantled person is ok with it then it's more like the images of myself that appear in my mind when I feel like my brains are dripping away into the sky or my hands are crawling off for a walk. Then it can be beautiful, and I can relate.
Reply

Quite masochistic. Awesome work
Reply

I like your artstyle but....... why all the suffering? who hurt you?
Reply

Reply

Reply

omg you're so awesome QWWWWQ
Reply

This is honestly so beautifully morbid. I love all of your goretober's up to date :' ) Especially this one~
Reply