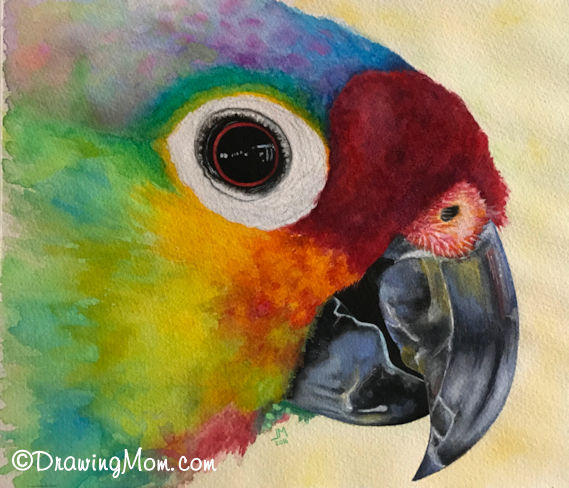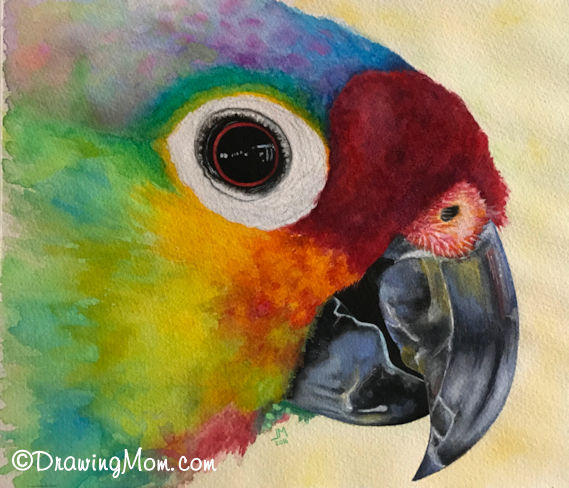 Watch

Beautiful and colourful watercolours!

Reply

Very colourful parrot, I like it.

Unfortunately the left border is partially uncoloured unlike the top and bottom part of the bird.

Another thing I like is that you put details on the skin around the eye, the eye itself (the reflection) and the area around the nose.
In contrast you have the blurred feathers which are basically many vibrant colours flowing into each other.
I would have liked more details on its beak though.
Anyways.



Reply

Faved! This bird has the cutest face and prettiest colors. I love the shine in its eye.
Reply

Reply