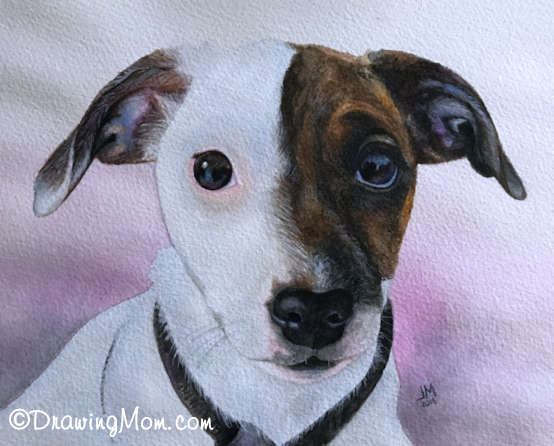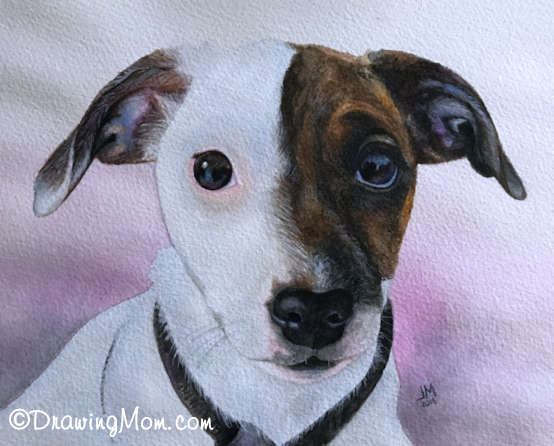 Watch
"Jack Russell," 8"x10" Watercolors. This little girl is a gift commission, so I cannot list the name just yet.

Speed painting video: Stay tuned!
Join me on
www.Facebook.com/drawingmom
&
www.instagram.com/drawingmom
.
www.drawingmom.com/
© DrawingMom.com. All gallery images presented on Drawingmom.Deviantart.com are copyrighted by JM, DrawingMom.com. These images cannot be used without express written permission from DrawingMom.com.

Fantastic painting!

Reply

very very well done. the white side seems a little flat to me me... but it certainly looks like a real dog.

Reply

Thanks so much for your comment.

The reference photo that was provided was not very good quality, and so there were not many shadows visible on the white fur. Sadly, this photo does not display the subtle shadows that are included on the original painting.
Reply