I love painting large and it is always an honor to be asked by a wonderful organization to paint at their space and represent their community visually. This week I was asked to paint a piece in Oakland Chinatown at Lincoln Square. An amazing community center the has droves of smiling people enjoying the giant ship like playgrounds, the expansive b-ball courts, and sword fighting in the lawn bowling court, to name a few. The ages ranges from 1 to 100+ and all the folks were super stoked to see this painting in process. My good friend Christopher Mackessy, ( who took most of the photos for the deviantART Gear Shop,) is also a painter, As well as a teacher. He procured the walls through the community center with the blessings and we spent the last 2 days painting. Many of his students came out and we fitted them with brushes and oversized tee shirts and they went to town with our instruction. With the help of these smiling pint sized 8 year old Picassos we crushed it with a mixture of spray paint and acrylic. Rocking a huge dragon undulating through the composition.
Here is the piece at the end of the first session on Sunday with one of our little helpers from East Oakland named Charley. He was stoked to help make such a beautiful piece for his community.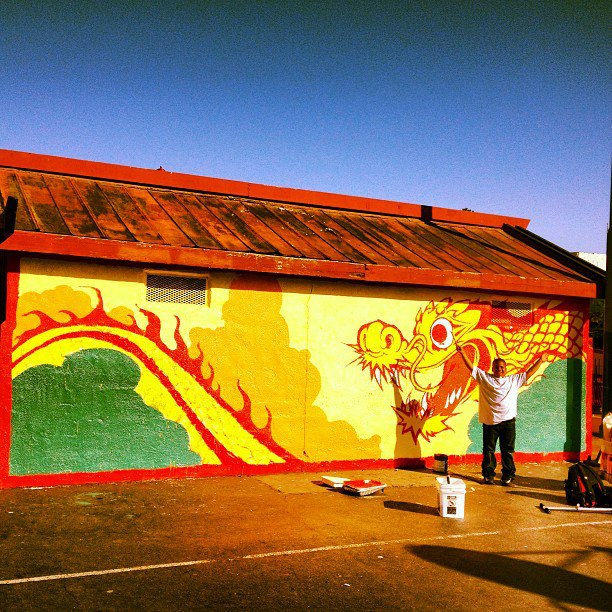 The end of the second day I wrapped up the details and it is looking good!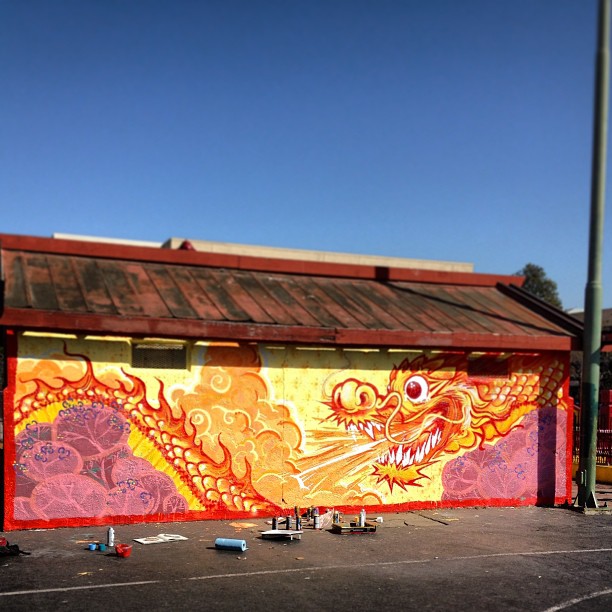 Here is a close up of the head of the Dragon!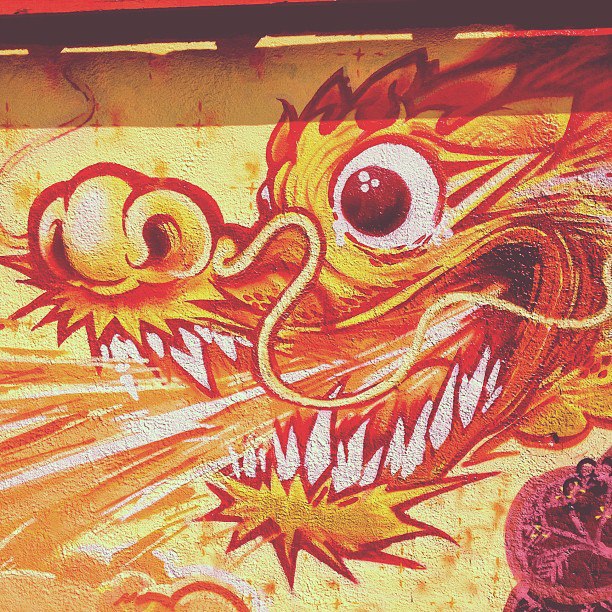 Let me know what you think about the piece and if you have ever donated your time to make public art for your community.
Here is some more photos of the process.