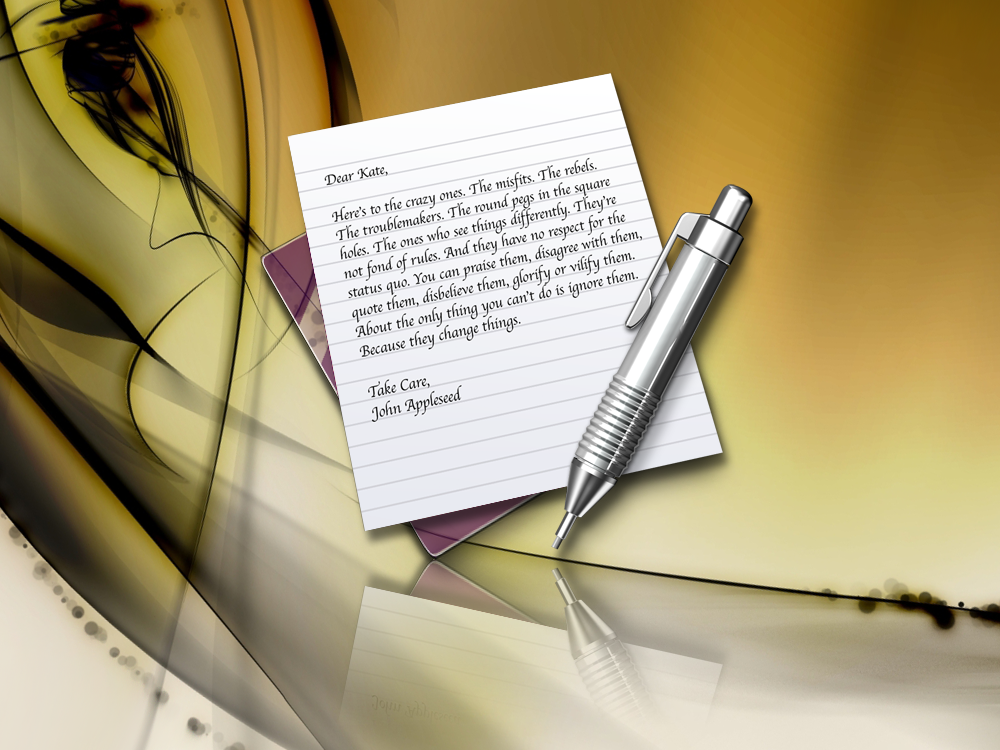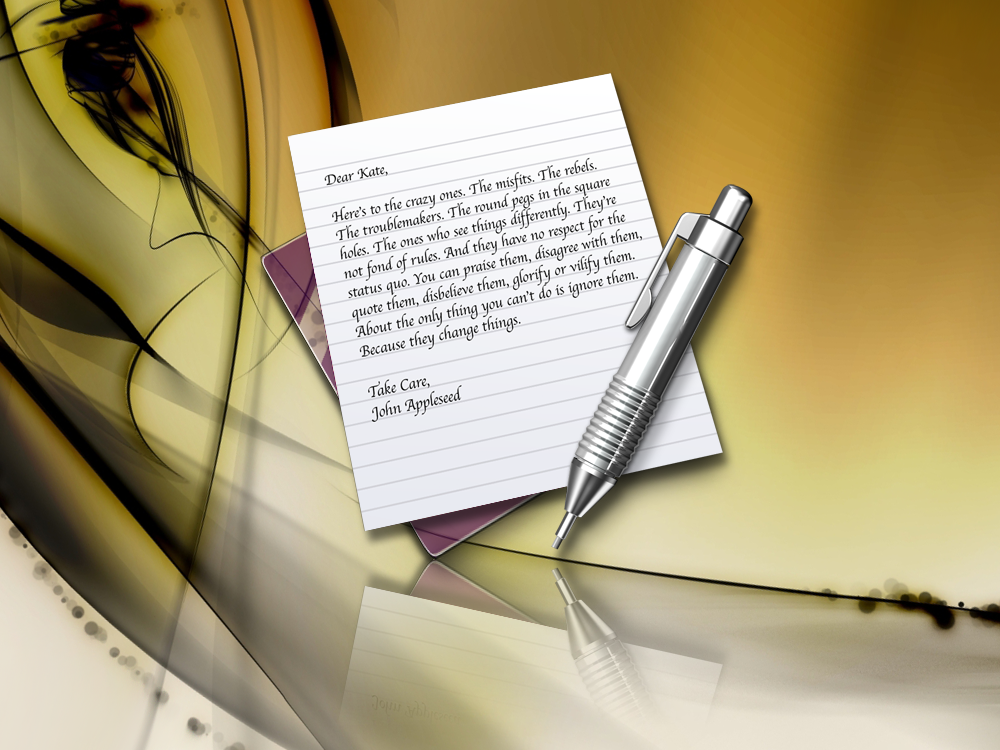 Ever since I bought my own laptop (like a year ago or so) I've been obsessed with using the best Icons I can possibly find; I just love customizing.
I've been learning many new things in Photoshop over the last week, and I have applied these new skills into this icon version of the Text Edit. The one with the yellow paper was simply not good enough, and I couldn't find a better one. So, I decided to create my own.
Since I always download Icons from Deviant ART, I should allow people to do the same with my creation

The Icon comes in .PNG format in:
550 x 550 px
256 x 256 px
128 x 128 px
64 x 64 px
48 x 48 px
32x 32 px
And also as an .ICO file for Windows. (I'm a PC user with Windows 7, and I'm yet discovering how to use Photoshop, so, if any of you know how to transform icons for Mac, please let me know).
I made the back paper into a purple glass-like tablet so it could show the background.
If you like it, leave me a comment telling me what you think, I like reading your comments!


Beautiful style...

... I'm a Win 7 User, too!!
I love your TMWin7 Folders...

Great work!!

Reply

Great work!

Reply

I can tell you're having fun!

Reply

I'm killing myself making an Architectural model with extreme craftsmanship with a deadline ahead... I'm having the time of my life!

Reply