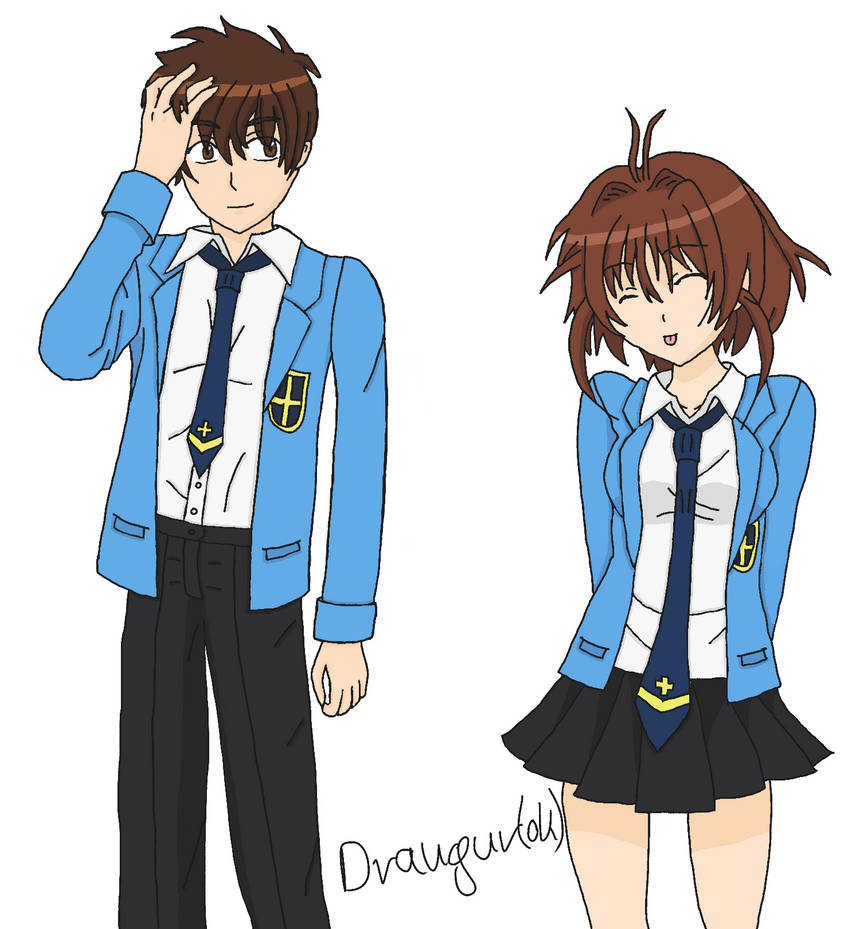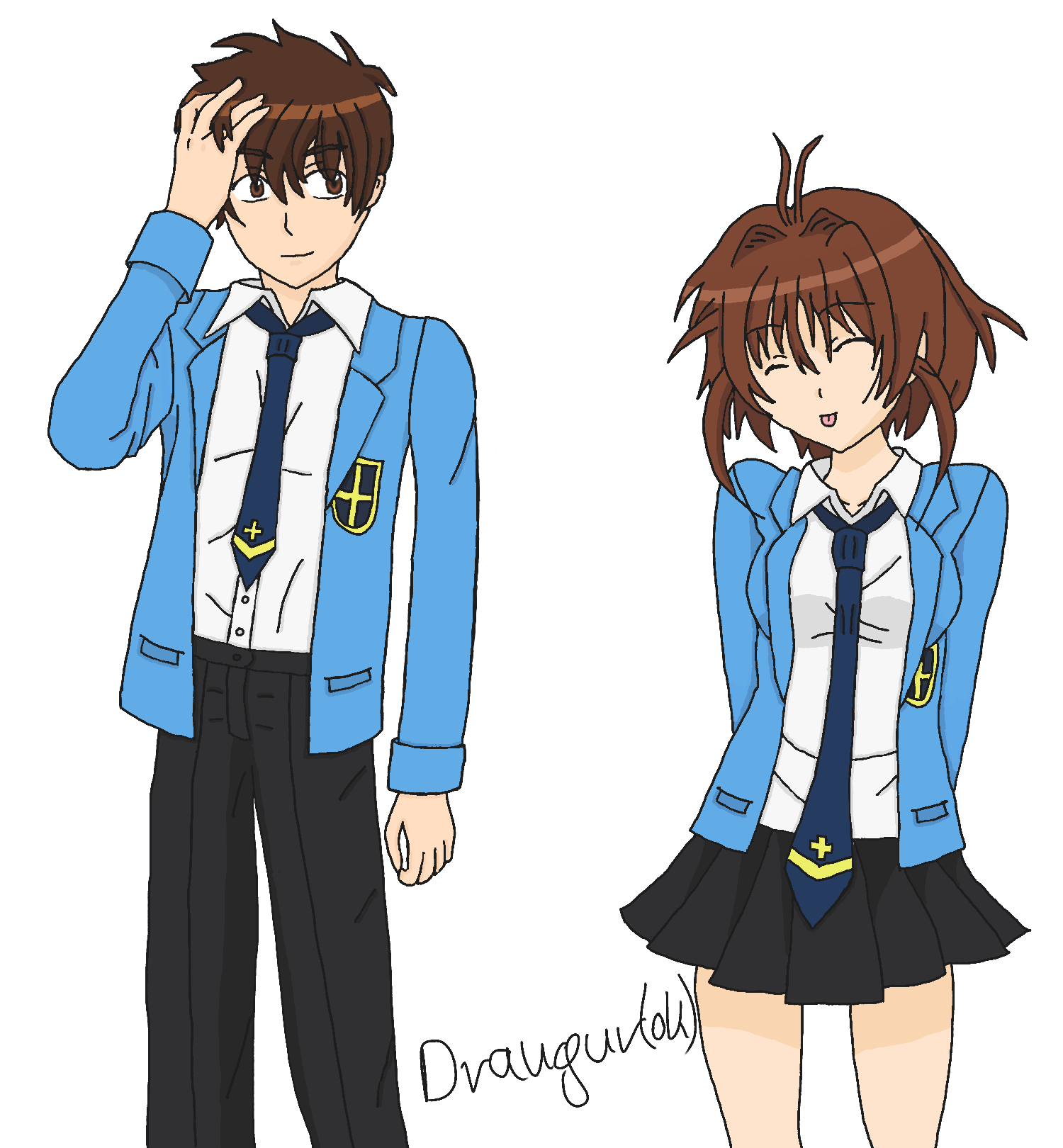 Watch
I managed to pass driving licene exam and I promised that if I will pass it then II will draw something so here it is!

I hope you will like it

Based on:
Chapter 65: Cohabitation
Syaoran, who took longer to prepare for school than even Sakura, finally appeared downstairs in his Seijou uniform. "You forgot your tie," he said, holding out Sakura's black tie.
"Oh, thanks!" said Sakura, wolfing down the rest of her eggs and taking the tie. She tied it around her neck, then frowned. The final product hung down way past her hips. She pulled it off, laughing. "Wait, our ties got mixed."
"Eh?" Syaoran looked down and realized his tie came only midway down his stomach. Quickly, he loosened his around the neck and then looped it around Sakura's neck. "That's better."
New Trials by Wish-Chan:
[link]

Did I not comment on this fanart before? How adorbs~ Sakura looks mischievous.
Reply

Reply

Haha, oh this is so adorable!
Reply

I love it!

I love their expressions and the ties XD
Reply


It's perfect! The ties are just right. They are so adorable. It looks fantastic in colour. Thanks so much for drawing my request. I feel so special!!

Reply

Love it! Its extremely cute ~!!
Reply

Hahaha I love Syaoran's and Sakura's expression! She's all giddy and he's just staring at her, loving her!

love it

Reply