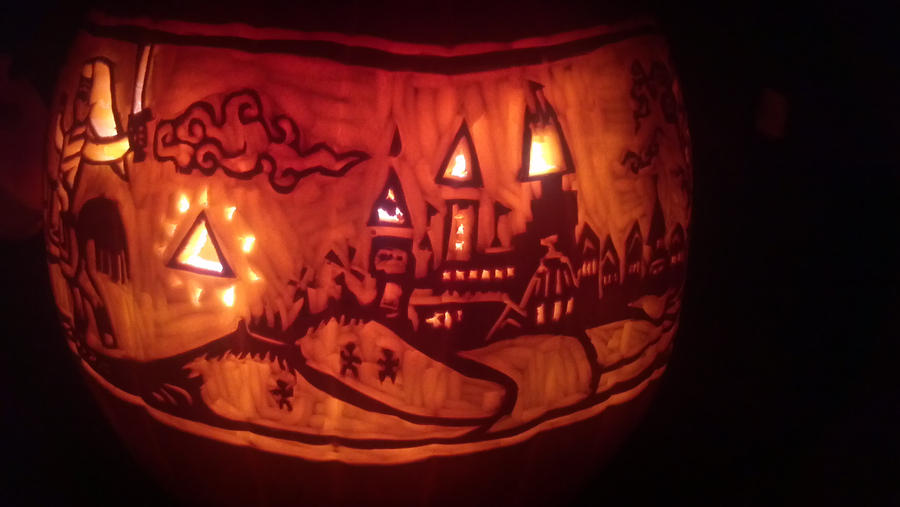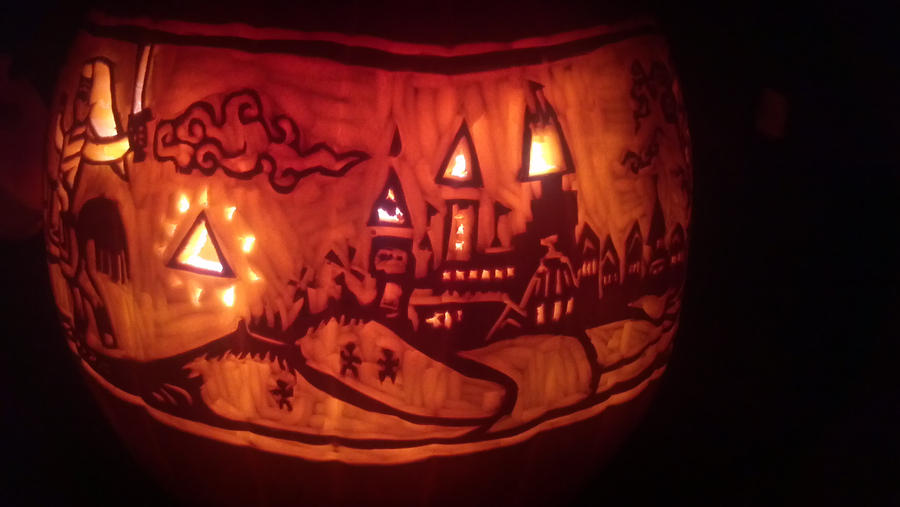 Watch
This is the second side out of four of my re-done Wind Waker scroll pumpkin carving! The whole thing, from tracing to gutting to final touches and clean-up, took me 6+ hours (hey, I had to go to the bathroom and eat sometimeÖXD).
It is mostly shaved, with carved bits for the Castle Town windows, and Linkís tunic and sword. Unlike my smaller Wind Waker scroll, I shaved Linkís face this time instead of carving it because I havenít mastered the Leviosa spell to make his eye and eyebrow float without support. In contrast to Linkís bright tunic, I made Ganon (or rather, the shadowy threat of him, since itís really just meant to represent his return) nearly all rind because he is the evil guy.

Click below for more sides to this pumpkin!
Side 1
[link]
Side 3
[link]
Side 4
[link]
[Disclaimer: The Legend of Zelda is the property of Nintendo and related parties. I made no profit from this pumpkin.]