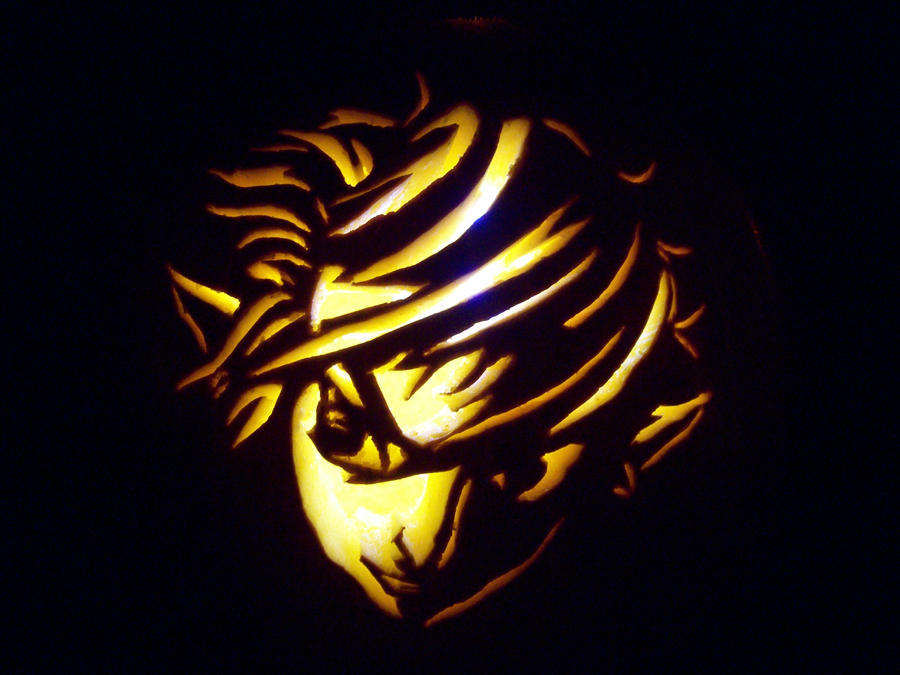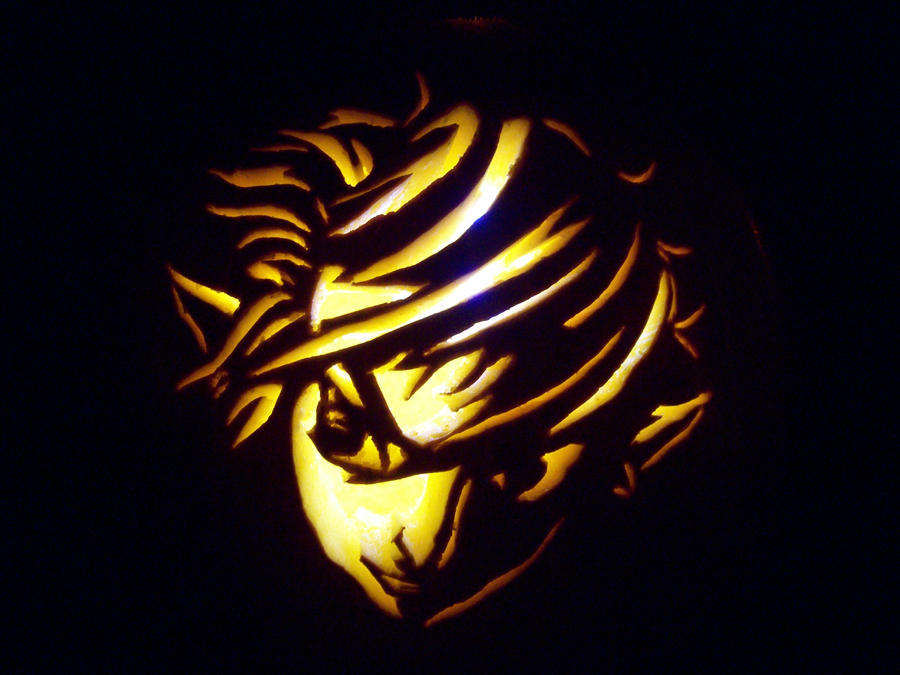 Watch
As I said before, I'm re-doing my Zelda pumpkins along with making a few new ones.
Here's my re-done Twilight Princess Link, carved on a bona-fide Ordon pumpkin [as far as you know...]

The eyes and mouth kinda came out buggy, but I hope you like it nonetheless.
Based on a template found through Google image search.
Thanks!
[Disclaimer: The Legend of Zelda is the property of Nintendo and related parties. I made no profit from this pumpkin.]