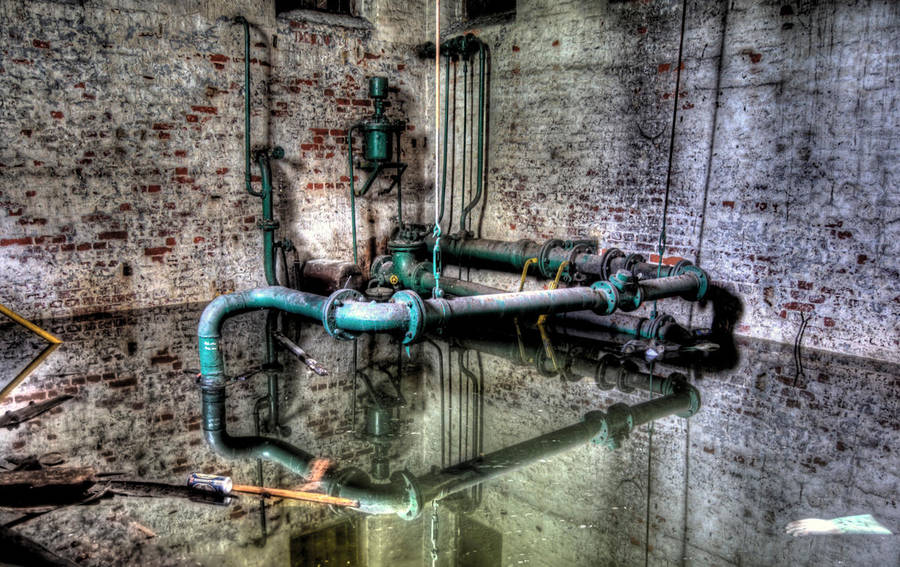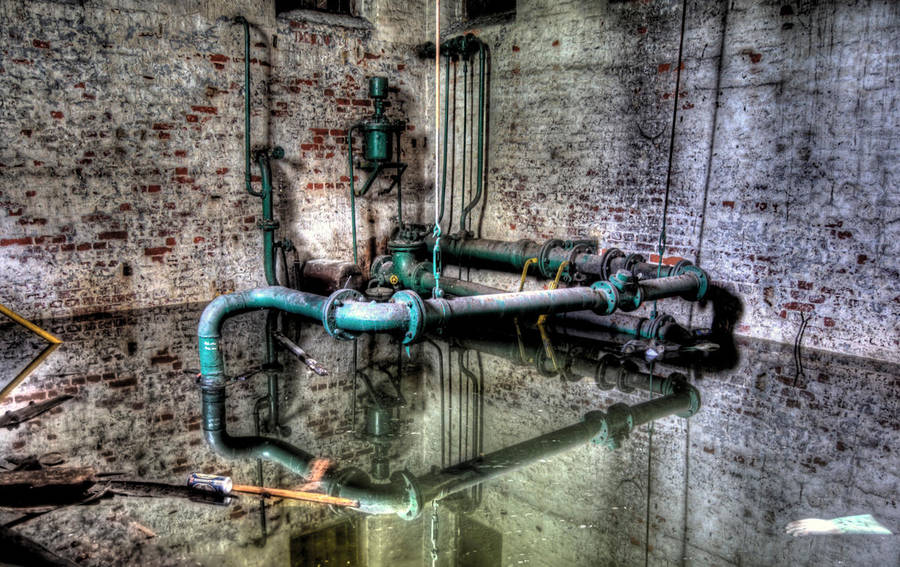 Watch

wow, nie wyglądało na zdjęcie, niesamowite *__*
Reply

Szczęka na podłodze. Fenomenalne.
Reply

Everything be nice, when show well presented.
Reply

Przez ten HDR wygląda jak screen z gry... ;D
Reply

Zenek, daj klucz francuski zanim... o k***!
Reply

Tej wody tam jest z półtora metra (wnioskuję po poziomie na poręczach schodów, bo dna, nawet z latarką, nie widziałem).
Reply

Ładne zdjęcie, całej głębi nadaje właśnie odbicie w wodzie. Stara fabryka, czy może coś innego...?
* ta rękawiczka po prawo mnie rozbawiła

Reply

Właściwie nie mam pewności co to było. Strzelam w jakieś ujęcie wody na potrzeby kolejowe (kiedyś do parowozów trzeba było wody, a teraz już niezbyt). Obiekt mieści się tuż przy stacji Wrocław Brochów (chociaż w tym przypadku 'tuż przy' oznacza naprawdę kawał terenu). Na zewnątrz znajduje się niewielki staw, który najwidoczniej przeszedł do środka.
A rękawiczka... no cóż... pływa sobie

Reply

Ironiczne, nie? Co miało zostać w środku, i tak się wydostało... i pochłonęło swoje więzienie.
Reply

HDR crack my brain

Reply