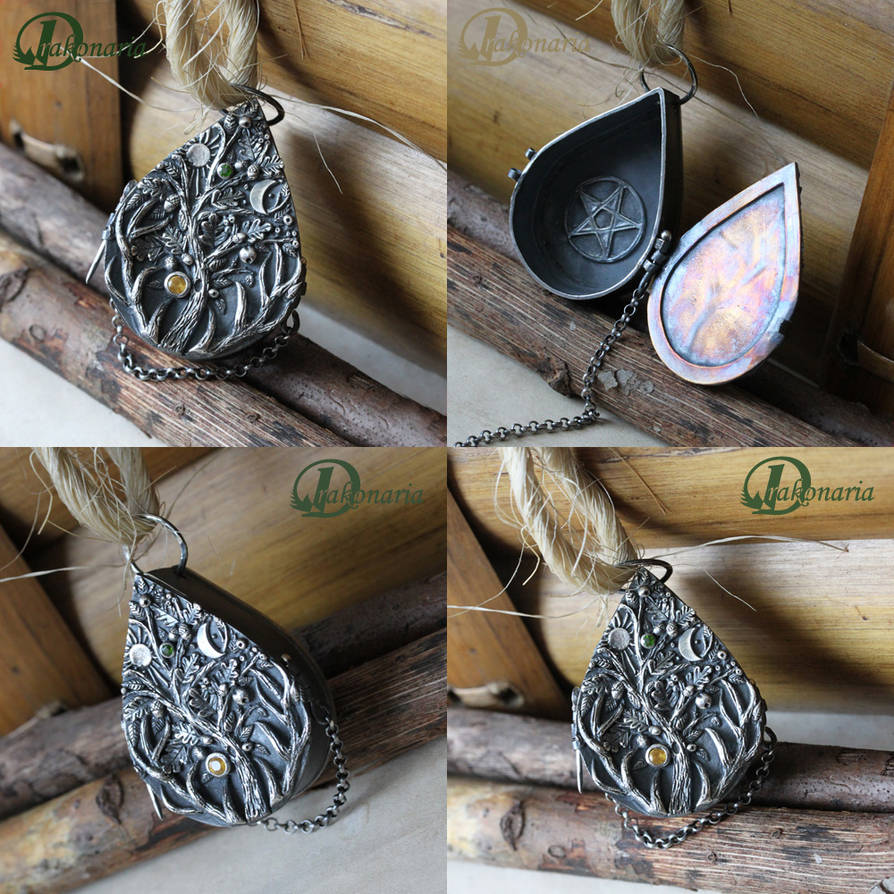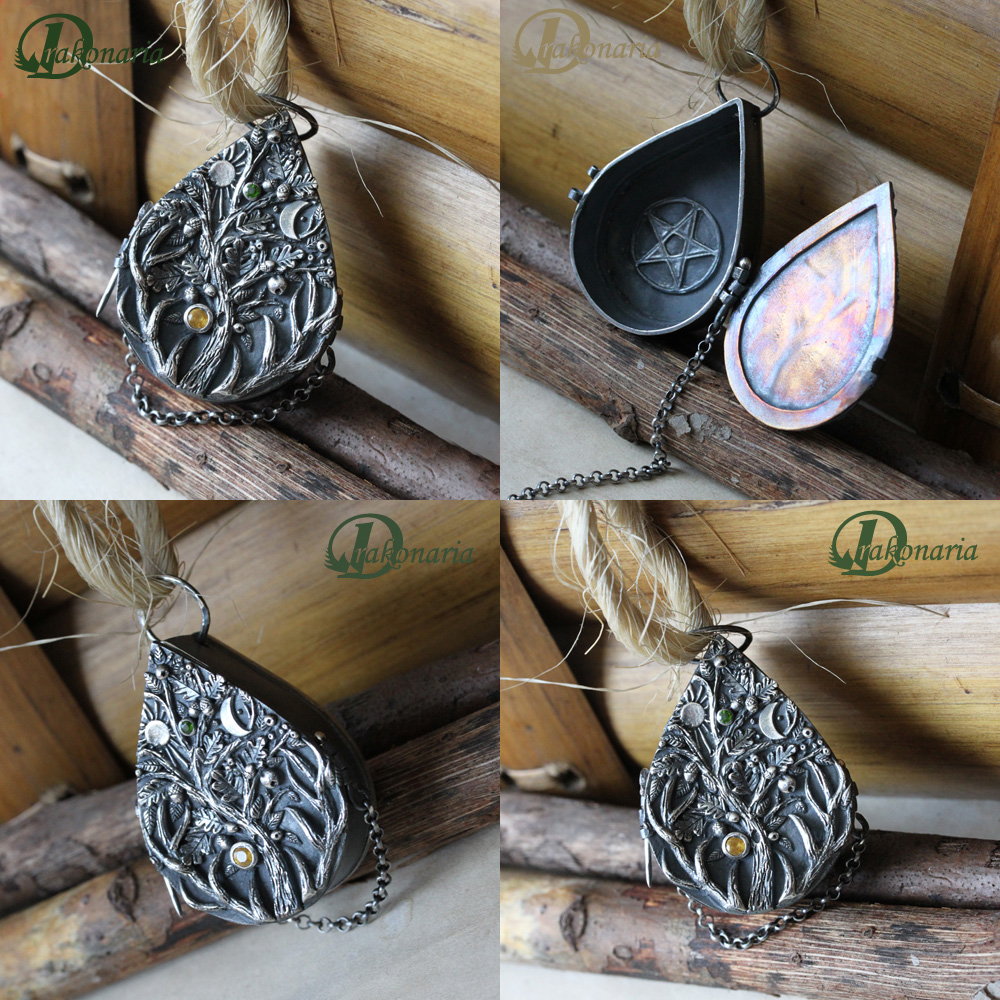 Watch
Locket made for my wiccan friend

. Fine silver, sterling silver, yellow saphire and chrome diopside. Each leaf, twig, acorn and so on made by me separately, step by step. Really a lot of work.
Antlers symbolize the Horned God, and there is also the Tree of Life, Sun, Moon etc.
EDIT: this rope is only a decoration of course

. This pendant will be worn on a chain or a whang.