Yeah! I'm doing any sort of art commission. Ponies are my specialty, but I can do anything!
Here are the base prices:
$5: Sketch


You can get anything specific you like, like some of these. What qualifies as a sketch? Anything with light detail and no linework/fills. You can choose it to be clean, like Galawaille (4th), or with light colors, like Pixel3000Nerd (3rd), or shaded, like rainbow dash (2nd) or a special request (1st).
This is per character.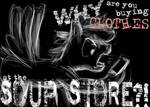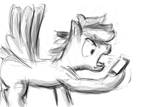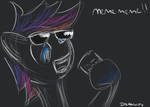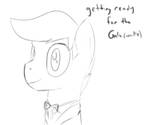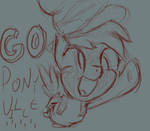 $20: Lined and colored, basic shading
*psst* this is a great deal - Here are some examples of what you can expect. The two on the right (Red Card and Tridashie) are two commissions I made with this specification.
Each additional character is $10.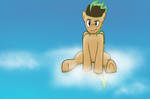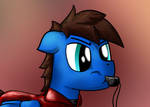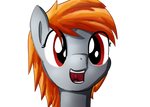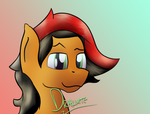 $50: Full painting with background
You can expect a fully shaded digital painting with a background. Ricehat/Shogundun (2nd) was my most recent. I tend to either blend multiple styles, or paint everything with one/two brushes. The choice is up to you!
Each additional character is $10-15.



Again, these groupings apply to any kind of painting, even though I have only shown ponies. I can draw anything else you want (humans, anthro ponies, or something completely unrelated), but be warned that it might not be as good.
Yes, I will draw NSFW if you want. Those will be special requests, and I will charge twice for explicit content, no exceptions.
Want something specific that isn't listed, or have a special request (e.g. want to keep it for yourself / me to not upload it)? Message me and we can work something out!
STEP-BY-STEP: HOW THE COMMISSION WILL BE DONE
1. Message me with the request, and we set a price.
2a. If it's a sketch commission, I am paid upfront.
2b. If it's above a sketch commission, I make a quick sketch of what the drawing will look like. If it's a sketch commission, I will finish it and send it over as soon as I can!
3. If you like the sketch, you pay me half first.
4. I finish the commission.
5. I send a smaller, watermarked version over for you to see the final product.
6. You pay me the rest of the commission.
7. I send the full, finished piece to you!
The reason I have this laid out so specifically is because I don't want chaos. The reason I prefer this half-and-half method is because it ensures that I get the commission done. If you get paid 100% for something upfront, you won't be very motivated to finish it, will you?

This way, it will protect both you, the commissioner, and me, the commission...ee.
Thank you so much, and I hope you like my art enough to support me for it! <3<#