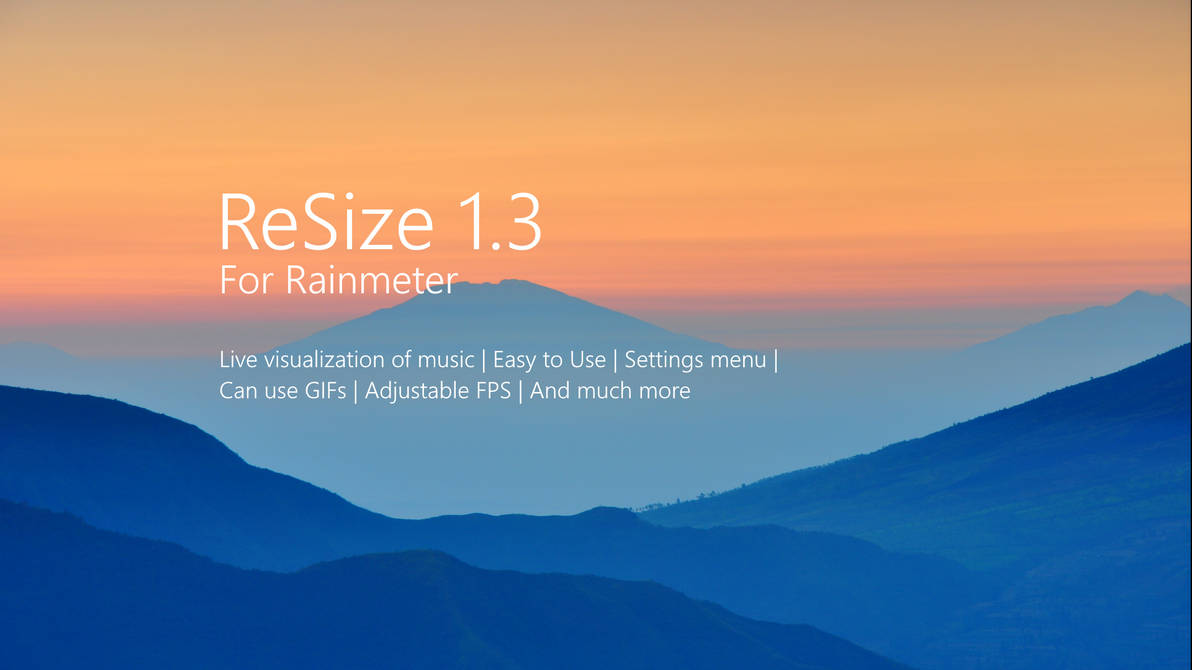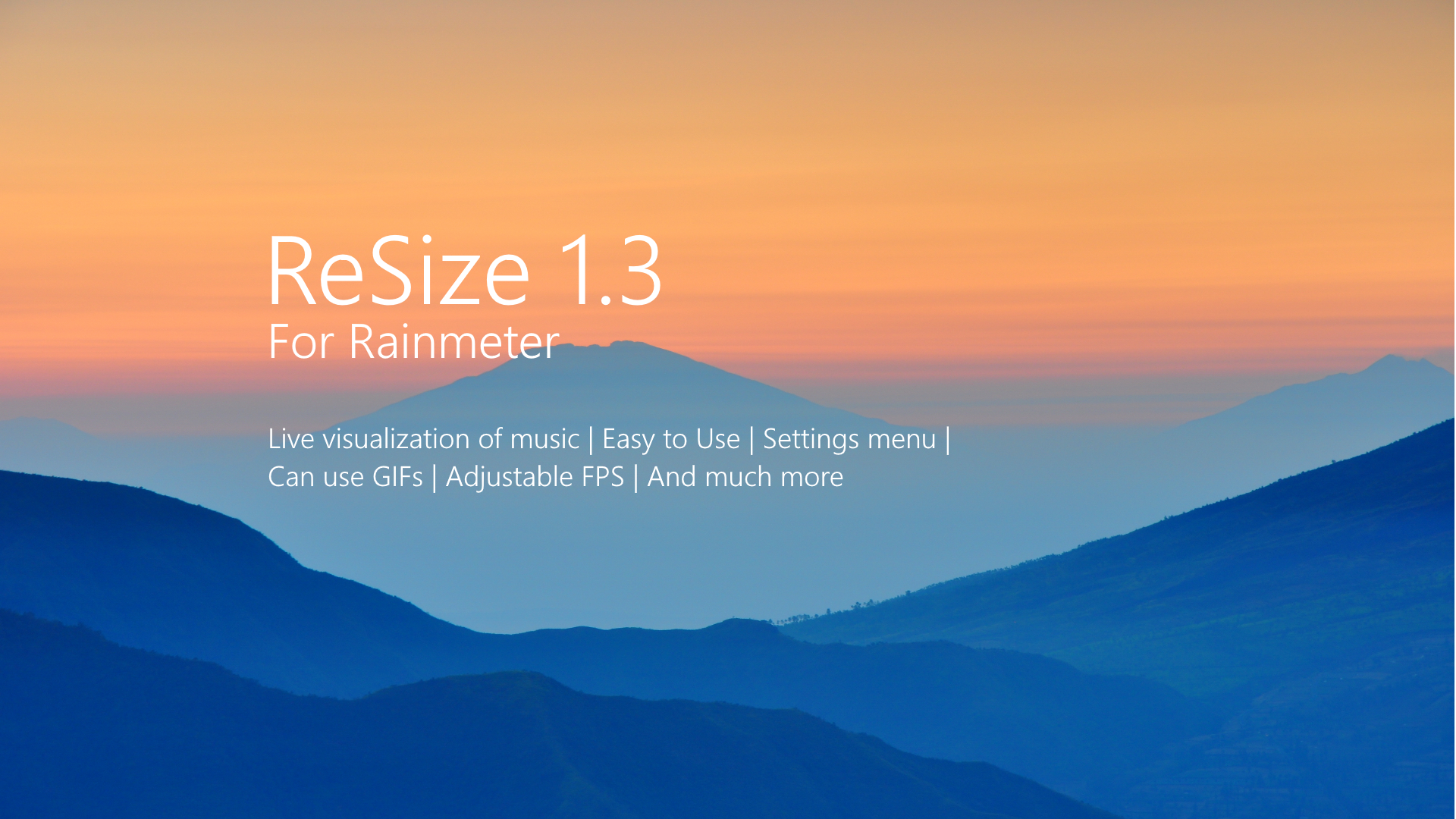 A real time skin that scales pictures/GIFs to a selected frequency range of music.
This
is an example of what can be done with the skin.
Minimum Requirements
Windows 7
Rainmeter 4.0.0 or higher
Features
-Live visualization of the sound output
-Alpha scaling: Higher alpha the louder the selected frequency range is
-Settings menu:
Select the picture you want to scale
Change the picture's size
Change how powerful the picture reacts
Change the GIF's fps
Select your deconstructed GIF's location
Select the frequency range the picture will react to
Select the Sensitivity (explained in settings)
Select the Attack in ms (explained in settings)
Select the Decay in ms (explained in settings)
-Deconstructed GIF scaling:
Rename the pictures with ReNamer 6.7 (Included in ReSize\@ Resources) and use the "ReNamerPreset" preset.
Then select the location of them in the settings menu and change the amount of images to the amount of the of the deconstruced GIF images aswell.
---
Download ReSize 1.2
Download ReSize 1.1
Download ReSize 1.0
Please report bugs and feature requests on reddit and not in the comment section as I'm more active there.
Currently only works properly with quadratic images, if you really want to use it with other images ask me and I'll update it.
Changelog1.3
-Seperated the GIF from the picture
-Seperated GIF and picture settings in "General Settings"
-Added "GIF fps" setting
1.2
-Fixed GIF playback (no blank frame anymore)
-Added feature: Alpha scaling (off by default)
-Added settings:
Amount of GIF Images
Select the folder containing the deconstructed GIF
Image Alpha Base (explained in settings)
Image Alpha Multiplier (explained in settings)
1.1
-Renamed "General Settings" to "Picture/GIF Settings"
-Added settings:
Frequency Range
Sensitivity
Attack
Decay
-Moved "Size" to "Picture/GIF Settings"
-Settings menu Design improvements
1.0
-First release
Background used in thumbnail:
www.pexels.com/photo/landscape…

impressive, I just made a color changing wolf gif bouncing to the bass, but there is one problem - CPU usage is hecking huge! For me it is 10% of my Ryzen 5 1600 while set to 75 FPS (what's weird is that 60 FPS takes "only" 5%). It's a lot considering it is a hexa-core with SMT.
Reply

Very late reply, but thats due to the way I have to make the GIF play, since rainmeter doesnt have a proper GIF player built in, so I sadly cant fix that.
Reply

Just found this and it was exactly what I needed!
Very nice Skin!

Reply

Reply