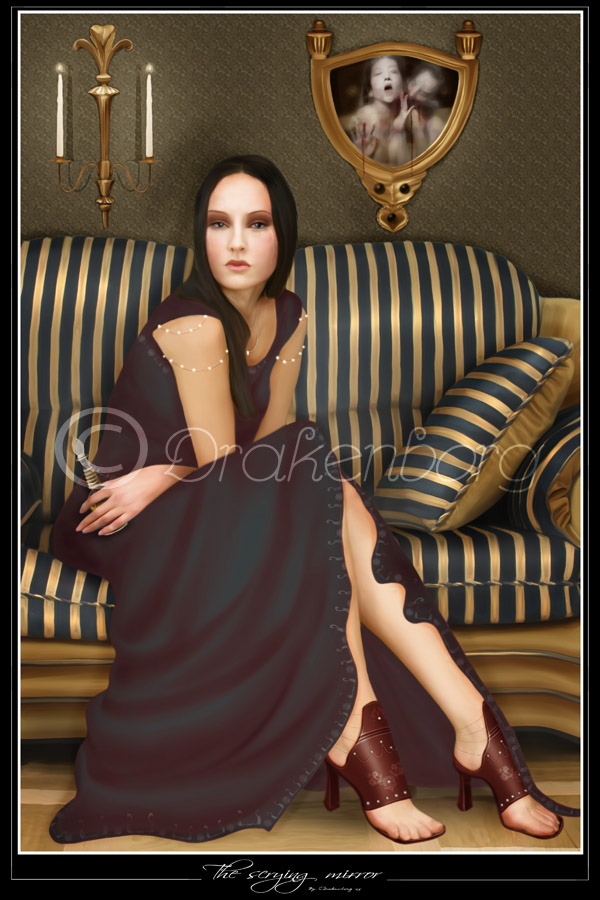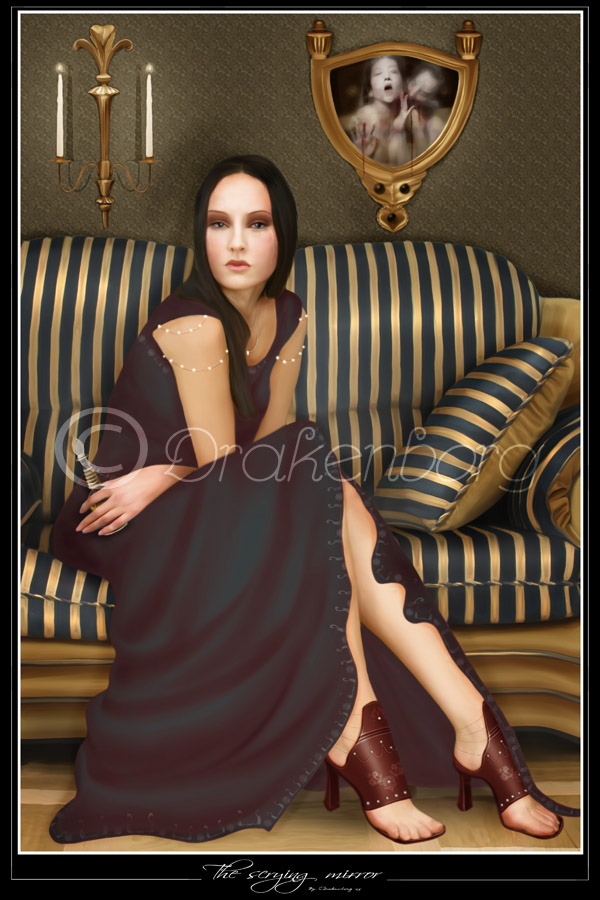 Watch
"...for when I look upon the, I see death!"
Scrying is the art of foretelling the future or the unknown by looking into an object.
Photoshop CS
Graphics tablet
some reference used
Original size 3000x4500
X-amount of hours- All painted
(No idea why I put the bottle in her hand...
This is one of those pieces that just evolved as I when along with it...
And I know the mirror is just a small part of the picture yet all I could see as I did her was this...)
Detail-
[link]