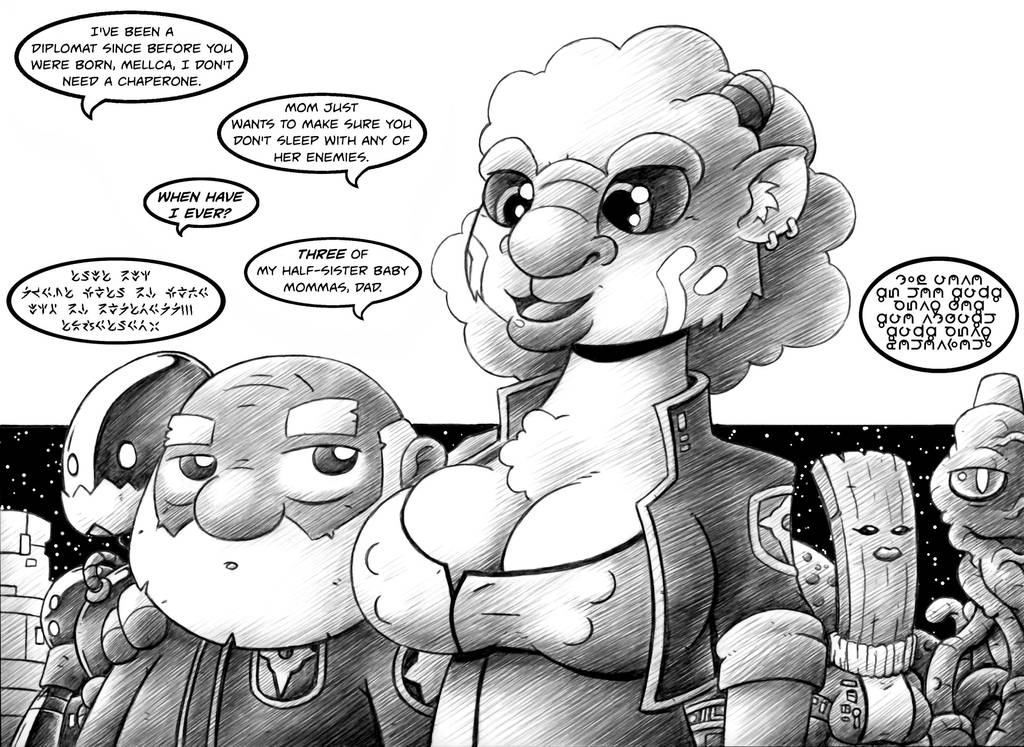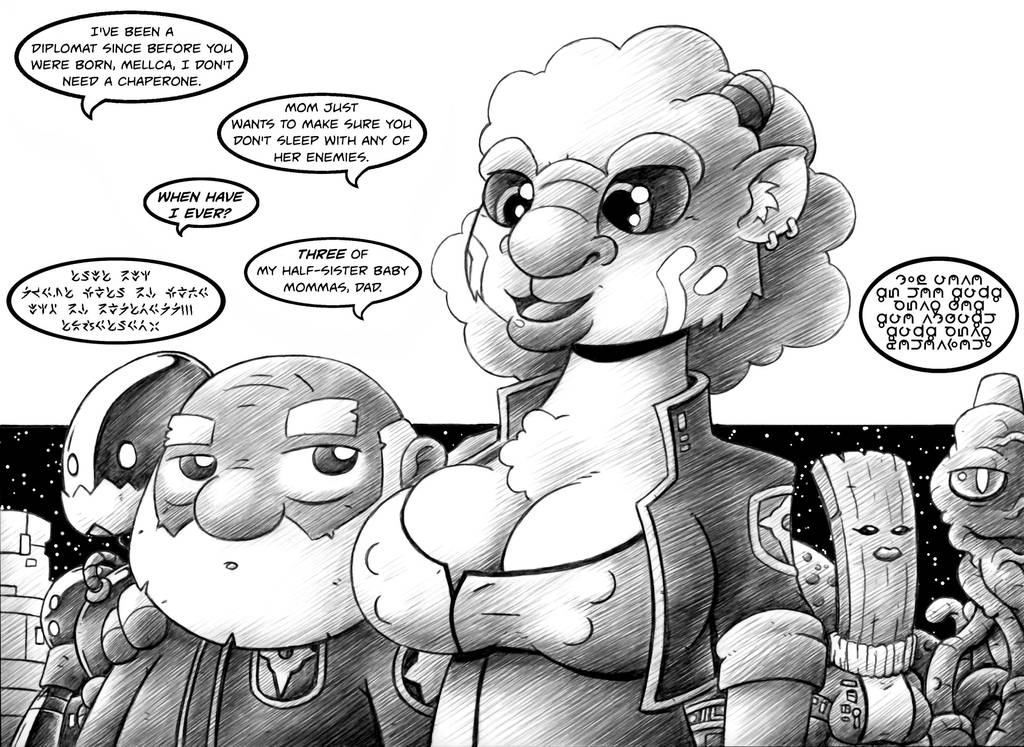 Watch
We now know that Davids makes it to 50... or at least a clone does.
Who knows for certain.
If you'd like to join my Patreon and help support my arts, you can check it out here:

Hey, let the old man have some fun! If I were in his shoes I would! Would make for better relations with other govenments!
Reply

Medieval era or feudal style politics. Politicians or royalty would marry and fuck their rivals brains out to stop the fighting. To stop millions to billions to trillions from dying in truly horrifying ways...why not let's form a treaty in bed. The kind of politics Bill Clinton would wish was still around.

I know game of thrones, but I hate that show. I'm talking real history.
Reply

Game of Thrones is too brutal for me.
Plus, if you like a character they then die!
Reply

Only watched 5-15 minutes of an episode and a woman gets eaten alive by wolves because another pushed her into the pack before turning the channel quickly in disgust. I think that was the show anyway. And that's the hot new entertainment to many? What's wrong with them? XD
Reply

To be fair, him knocking up those four alien women and making kids with them has most likely created strong diplomatic ties between them. After all, do you want to tell your daughter you're waging war against their half-sisters' species?
Reply

It's been more than four, and I'm not sure all the one's I'd drawn so far have birthed offspring.
Reply

I am honestly surprised he is alive or not fully augmented with replacement parts. oh and four nipples, that is awesome.
Reply

To be fair, we don't know how he he looks under his clothing. He could have cybernetics. Maybe he's had limbs cloned or regenerated.
Reply

Heh. I know what he's thinking, "Only three? Challenge accepted!"
Reply

At his age, I'm not sure he wants the trouble.
Reply

What trouble? I'm sure the guy has a little black book he could always use to follow up to be sure it's only three.
Reply

Only three of his previous conquests are enemies with the girl's mother, or his... "success rate" below 100%?
Reply

looks like one of
the aliens is on board wi
th nego
tia
tions
Reply

You'd think being a diplomat that she's be interesting, but no... her personality is very wooden.
Reply

and you have
to wa
tch ou
t for splin
ter fac
tions as well
Reply

...I'm super tired and barely aware of the world around me... but even still, that hurt!
I'm knot up for it.

Reply