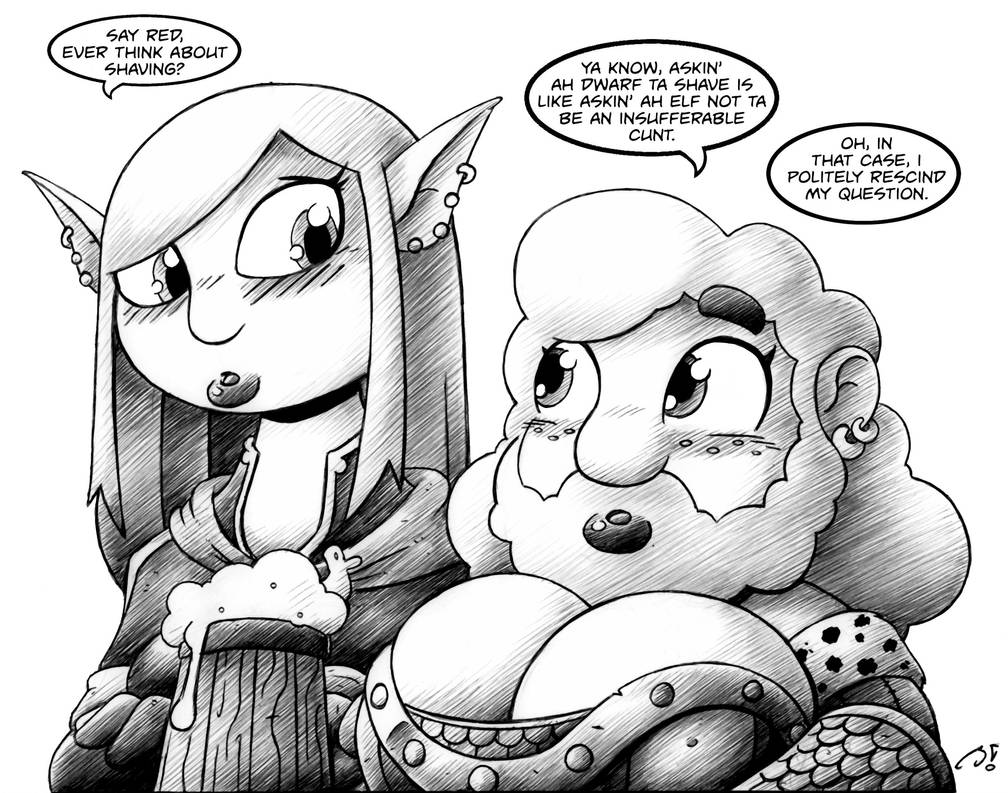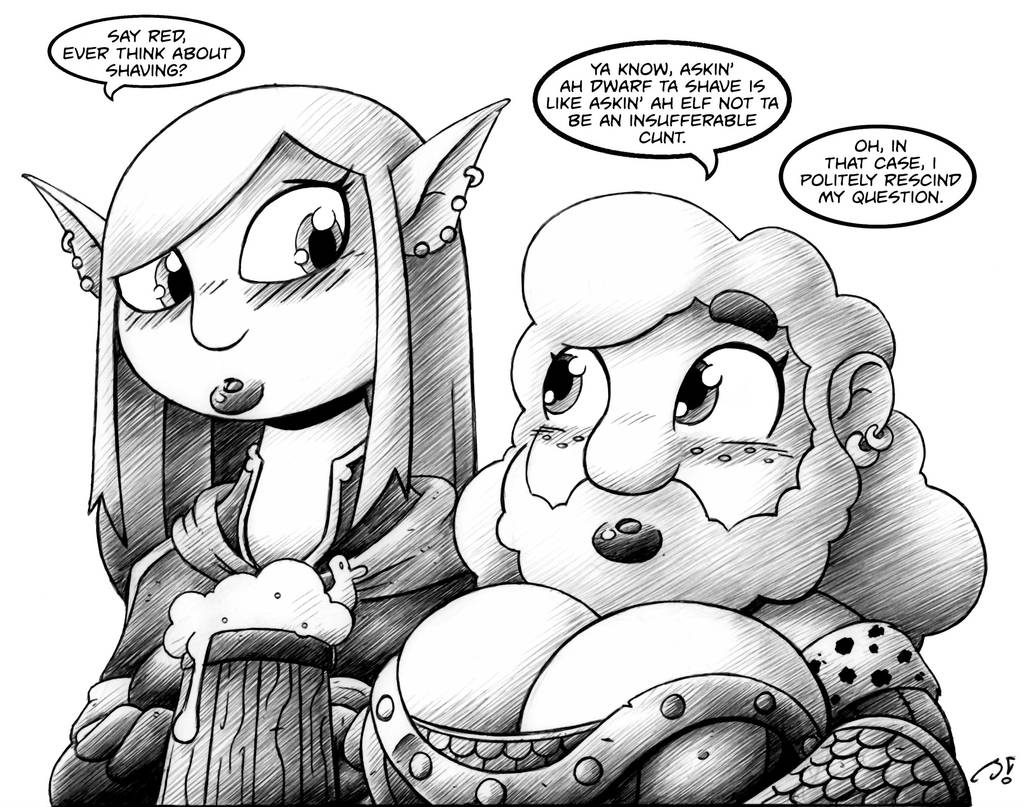 Watch
I tried to come up with a waxing joke, but nothing was coming to me.

Don't you dare touch a dwarf woman's beard! That's part of their appeal!
Reply

As a massive Terry Pratchett fan I find this highly amusing.
Reply

Technically speaking, she didn't ask her to shave, only if she had ever considered it. Two entirely different things.

Reply

The fact the elf acknowledged the comparison... loool.
Reply

Reply

Redbeard does wax, just not where we can see.
Reply

"No. Have you ever thought about waxing? Oh wait, your race is waning." zinggggg
Reply