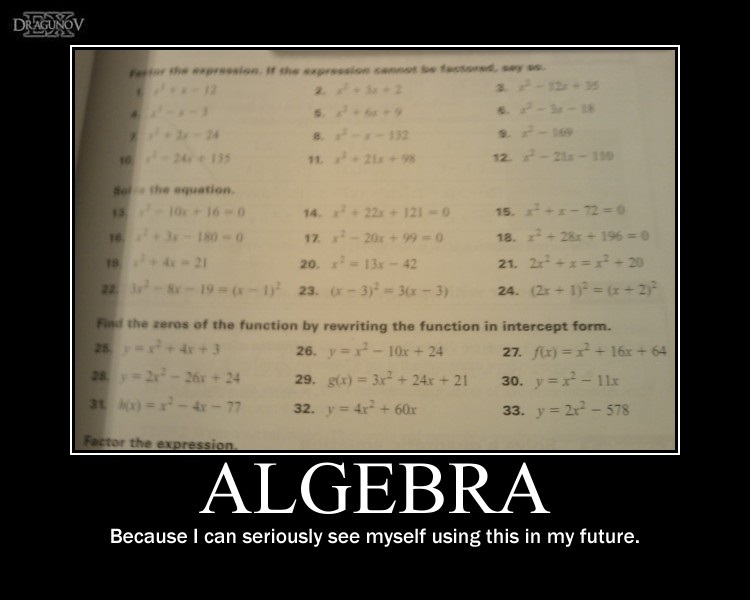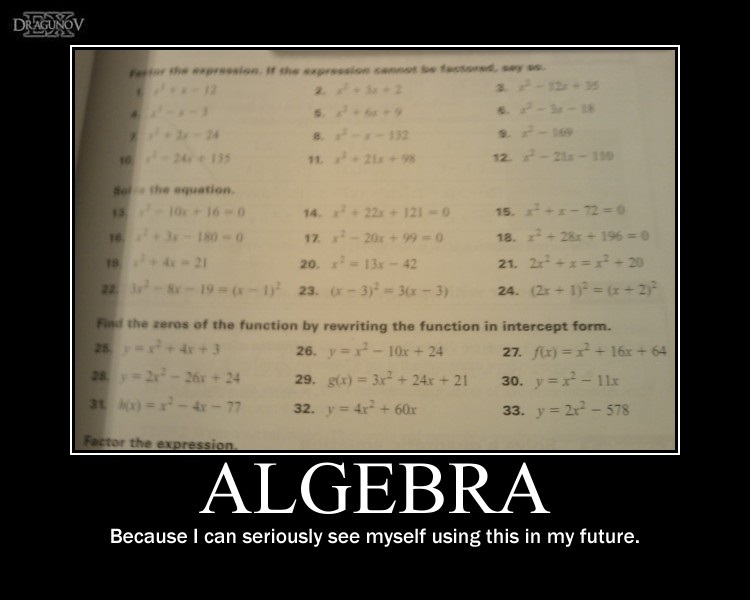 Watch
Okay, First off, I understand math. I understand it and Acknowledge it completely. but there's some parts that make no sense. Like this, algebra in life you use math 24/7. but last time it wasn't... well.... that. GEDDIT??!
I havent seen one thing in algebra yet that points out something I need in life. A teacher Of mine once said,"you need it for college." Thats believable. but what about REEAAAALL LIIIIFE??????????????!!!!!!!!!!!!!!!

...That is all.

(The Following Picture in the demotivation was made by me, thus this entire deviation was made by me and is NOT to be taken Seriously If offensive in any type of way.)

NOTE: DUE TO PEOPLE WHO DONT READ THE DESCRIPTION, COMMENTING HAS BEEN DISABLED. IF YOU AGREE WITH ME, JUST FAVE IT, I'LL GET YOUR MESSAGE.

...And if you like what you see, check my gallery.
The owner of this deviation has disabled comments.