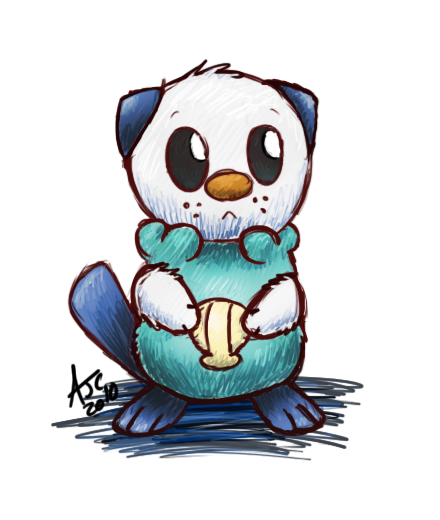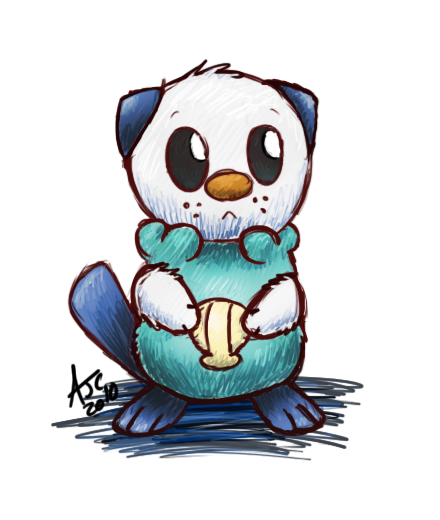 Edit2:
Added his American name to the title.
Edit:
Lol wtf, why is this getting so many faves. I spent half an hour on it. I just find it silly that this gets more attention than the pieces I put a lot of time into, just because it's of a popular subject. Ah..anyway~
/edit
Finished working on one of my projects for a bit, and felt like drawing this guy XD
Blame ~Squirrelflighty for drawing him first and giving me the idea XP
It took me like..half an hour? Idk not very long.
I originally hated Mijumaru, but now I just find him amazingly adorable asdfkl <33
I didn't have time for anything "cleaner," but this super-scribbly style was fun C: I like how it turned out, I guess..aside from his eyes

Sorry to all my watchers who aren't Pokemon fans XD
--
Oshawott (c) Nintendo
art (c) moi