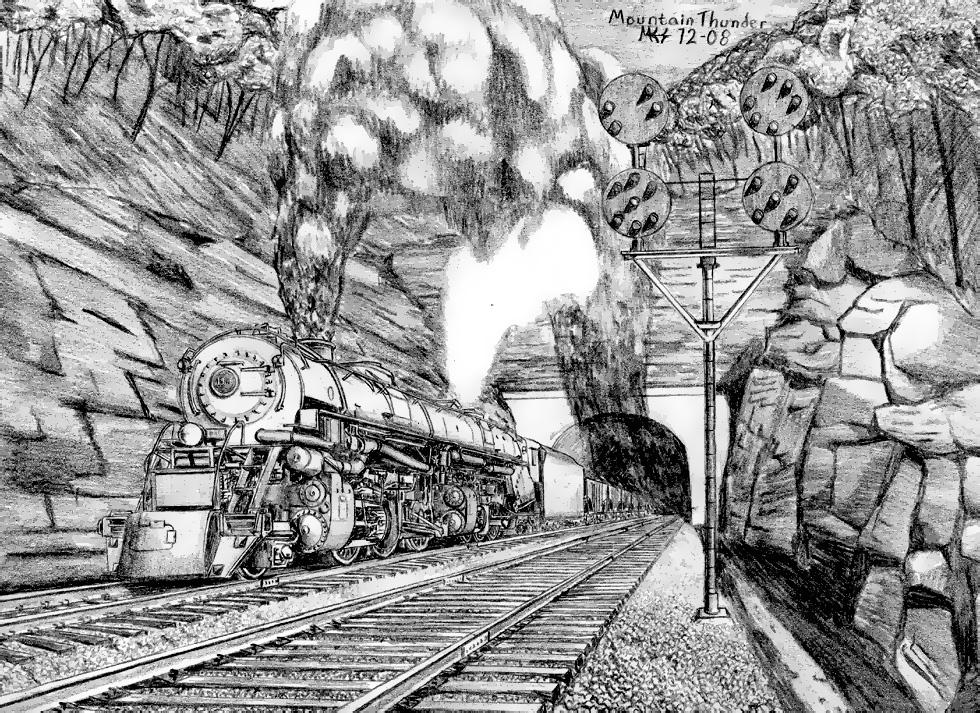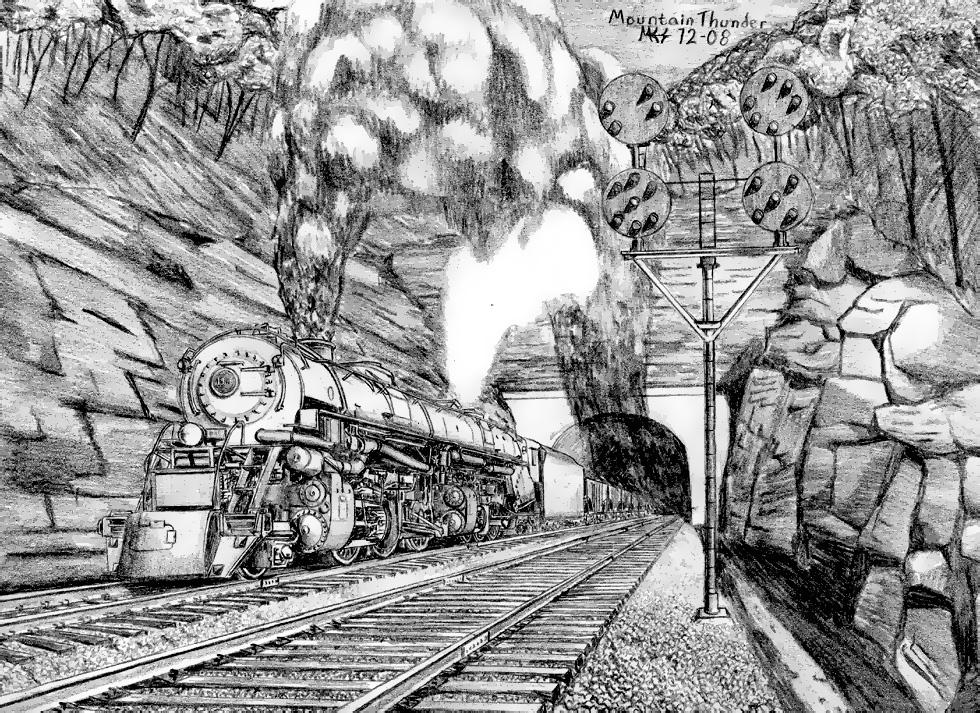 Watch
Struggling with a mile long train of West Virginia black gold, N&W 1218, a 2-6-6-4 malley, heads for Bluefield, Roanoke, and points east along the Pokey.
The N&W A class was rated as one of the most powerful steam locomotive built. I was going to draw the MOST powerful locomotive ever, N&W's own Y6B, but that engine is just UGLY. So I went with the 1218, which currently rests cosmetically restored at the Virginia Transportation museum.
The Norfolk and Western, now Norfolk Southern mainline thru West Virginia is a railfans paradise with many curves, small towns, and over 40 tunnels and often looks like a model layout.
Theres alot of things to this drawing that I did wrong! The engine is too long, the nose is too cramped, the rocks just suck but hey, I think I did a bang up job on the track and side rods.
This is the second of my "Thunder" series...haha
.....<--------The first