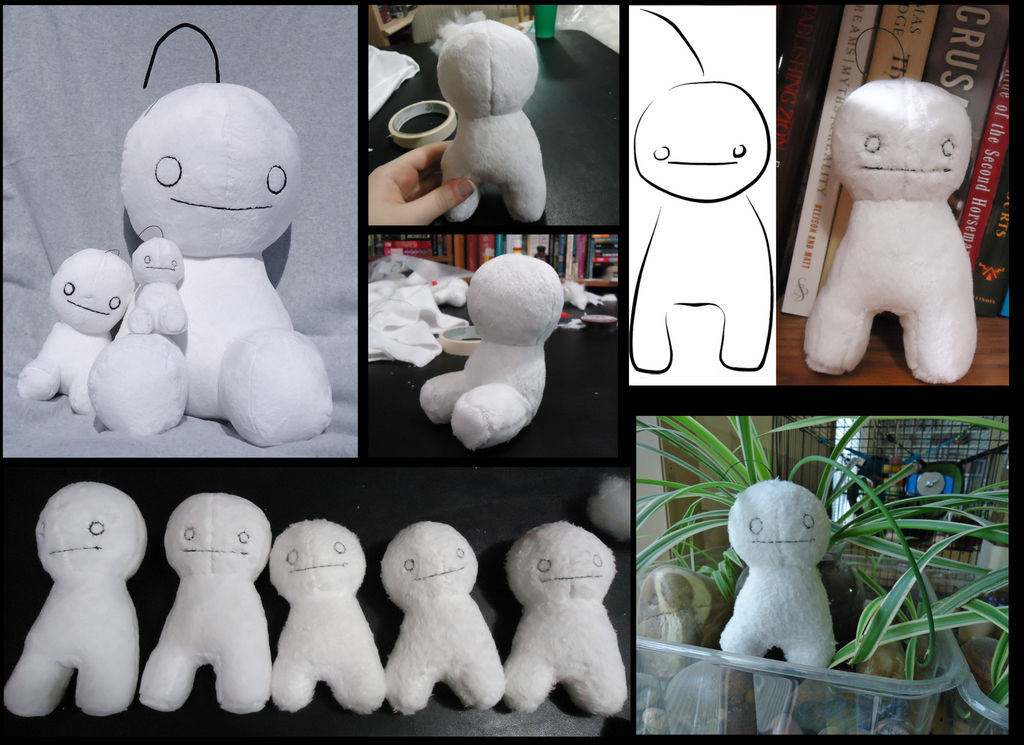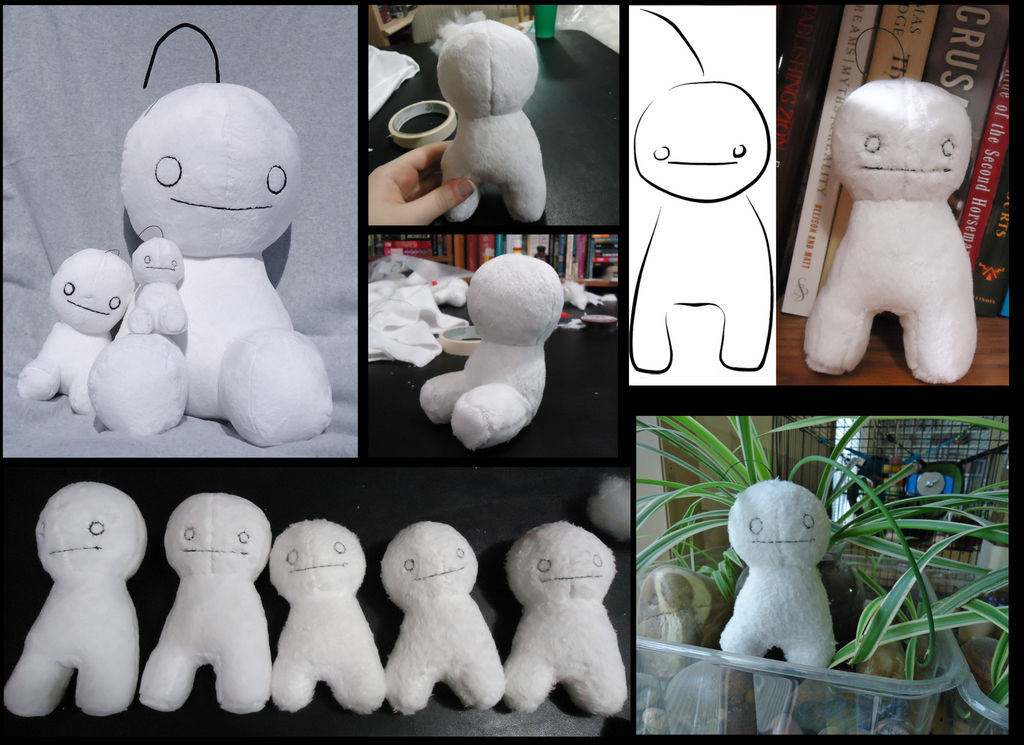 Watch
Ever wanted your own sup guy? Great! Don't know what a Sup Guy is? Quite frankly neither do I. All we know for a fact is they were first discovered in the wild by the YouTuber Cryaotic. I suggest looking him up.

There are two versions of the pattern; Standing and sitting. Get them both instantly due to the power of the internet!
Standing plush pattern includes 4 sizes (Ranging from pocket sized to snuggling size) With a fully colored tutorial. I slaved over that tutorial so you better like it.

Size micro: Feel the need to be surrounded by tiny things? Because I sure do.

Size small: Pocket sized for your convenience and your pocket. I use mine for a pincushion.

Size medium: A lot like porridge. And by that I mean it's nether too big nor too small, but juuuust right. Not that it's made of mushy oats.

Size large: Perfect for cuddling. Seriously. Highly recommended for avid creepypasta fans.
The sitting plush pattern comes in the same 4 sizes but sitting! Cant choose which one to get? Great because you get both of them! Make one for your friends, family, or even your dog. Fun for the whole fanbase!
Difficulty level: You totally got this. I believe in you.
DISCLAMER: I are not reasonable for any personal injuries, property destruction, excessive fangirling, or accidental word domination as a result of purchasing this product. You have been warned.
Also please don't eat them. It would really hurt their feelings. And probably cause indigestion.
(This is only a pattern/instructions. NOT the finished plush. You gotta to that yourself kiddo.)
(Digital download only.)

~DOWNLOAD~ sta.sh/01wj3r9mxgy9
(Okay now for the serious stuff. This is my first time making a public pattern, let alone a tutorial so please go easy on me. If you ever have a question or get stuck please message and I will do my best to help. Feel free to leave suggestions for future patterns!)

--------------------------------------

Like the pattern and want to show your appreciation? Consider donating to A New Beginning Animal Rescue. (I have been volunteering/fostering for them the past 3 years) www.facebook.com/anbrescue/