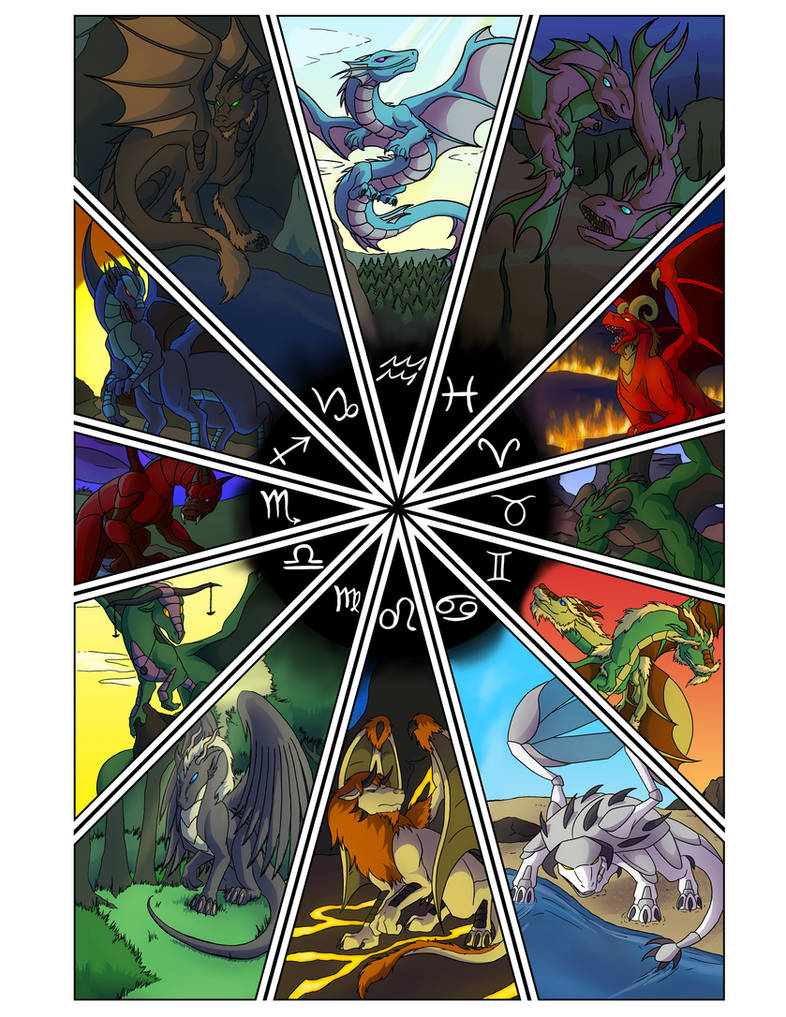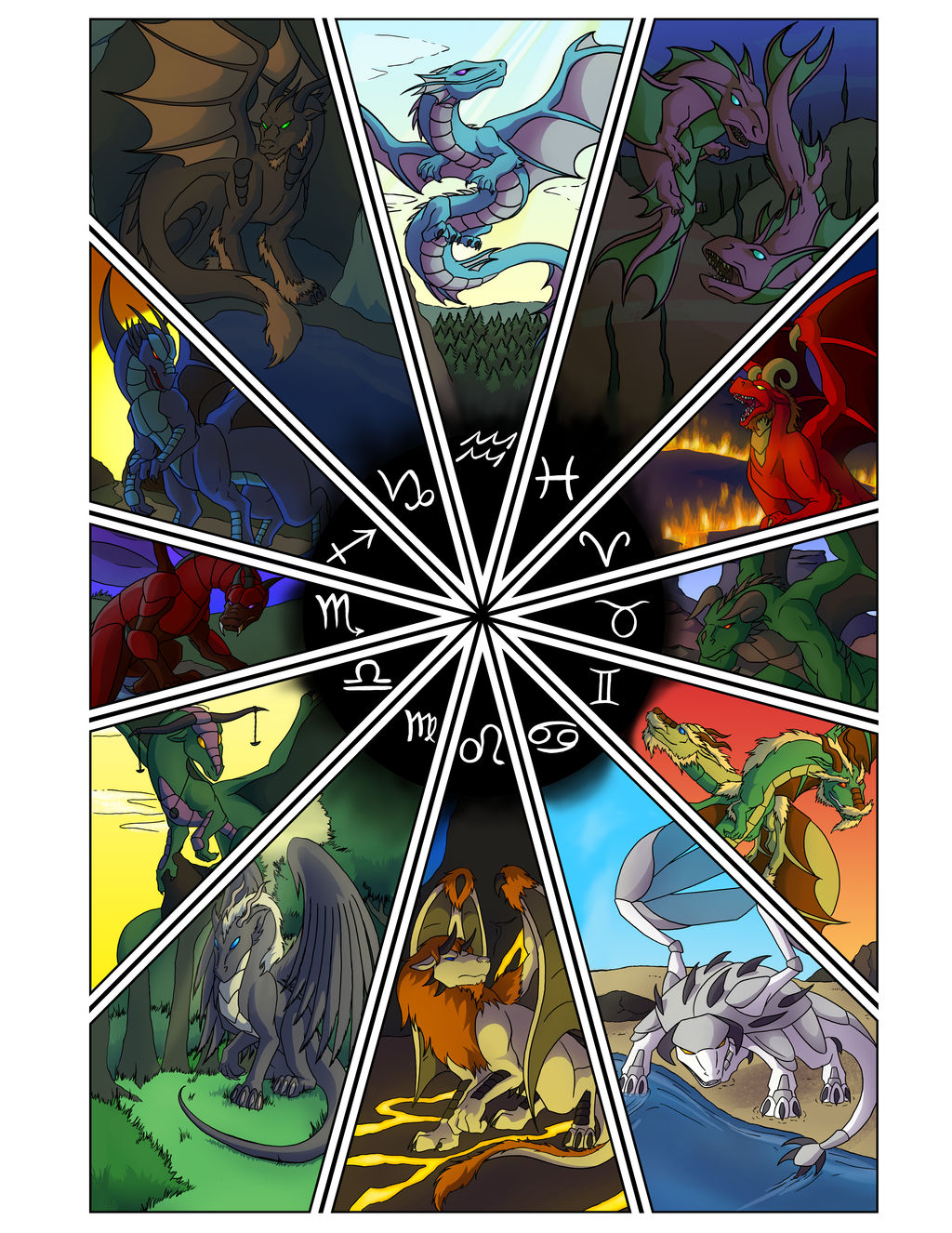 Watch
And the final piece puts them all together. I decided to do this one in the event that a person liked one of the other designs more than their own sign, this allows for the best of both worlds. It was designed to be a poster, which meant poster dimensions, which meant that aquarius and leo got positions of prominence while scorpio and taurus kinda got burned. In hindsight I know how I could've fixed it, but...yeah..."hindsight". I still think it looks pretty good though and at least taurus and scorpio are more horizontal so they fit in okay (you'd be tempted to think I planned that...I did not.

).
A big problem with this whole project was that it was on a very limited timeline, because I wanted to get it done to have prints available for Awesomecon coming up March 30th. Most of the problems can be traced back to that. I originally wanted to do all of these as digital paintings, but the shortened time frame wouldn't have allowed it. Then I thought of doing dragons based on the four seasons as that would be a much smaller list, but ultimately I'm glad I went the way I did. The issues I have aren't all that bad considering how quickly it got done. And maybe I'll save that seasons idea and do digital paintings of those now that this project's off my list.
...at the very least, you now know what this sketchdump was all about:
dragonsong12.deviantart.com/ar…
To see the individual zodiac designs, go here!
dragonsong12.deviantart.com/ga…