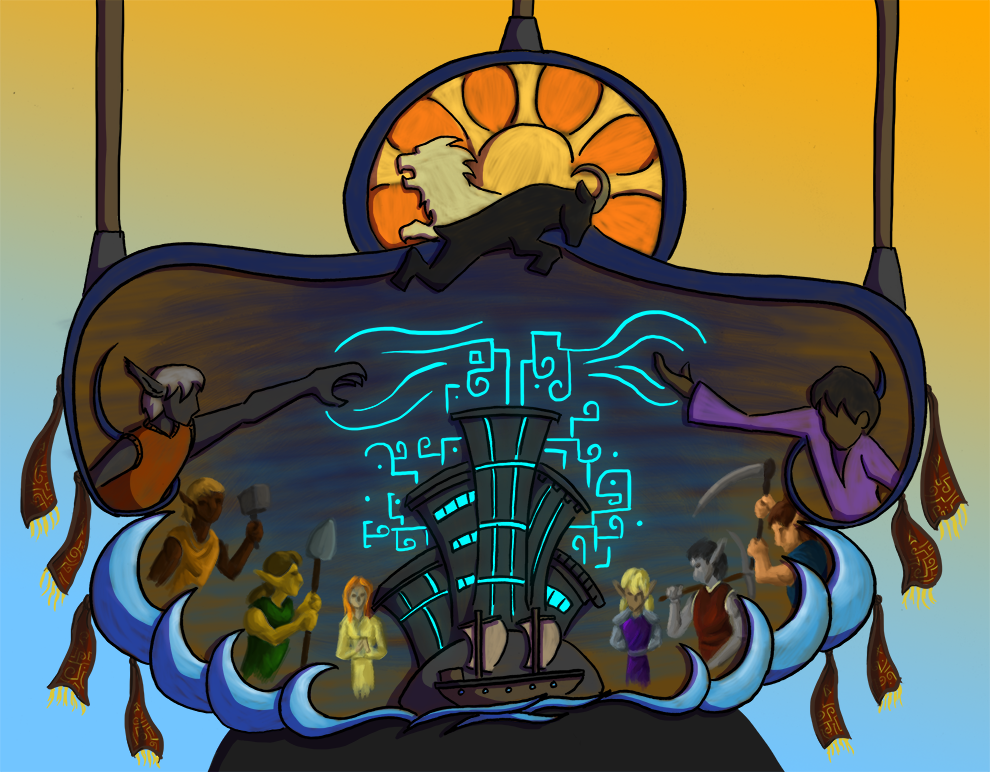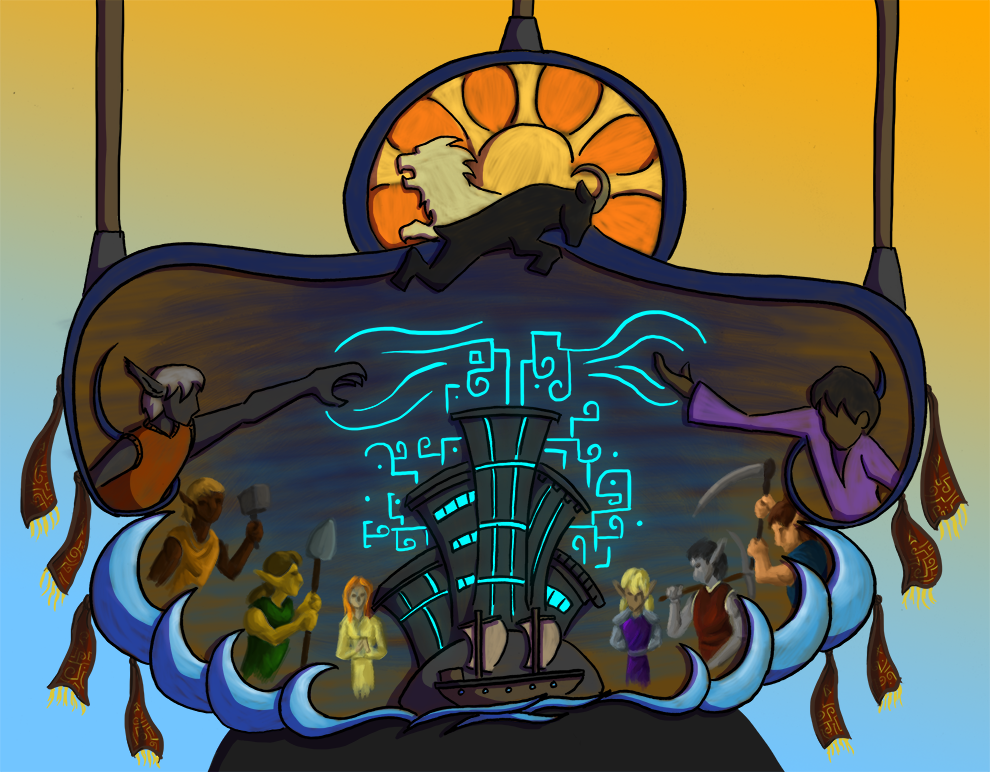 This is actually being posted just so I have easy access to it to use as a reference.
It'll be used in the end of the current chapter, and it's easier for me to reference it when it's online and I can access it from anywhere.
...also the comic is black and white, so this is also to allow people to see what it's meant to look like in color.

It's partially carved and partially painted with cloth decorations on the sides. The three poles on top hold flags, but it was just too much empty space on top, so I deided not to bother with that here. The mural part is the important stuff anyway.


This is super cool, I love getting to see it in color! It definitely adds a lot to it. It's neat the story you can already gather from the images too, without knowing it beforehand. I didn't realize the city is on water, I wonder if that'll come into play in any way!
I like the little cloth banners on the sides a lot, nice colors and designs on them, and they're a good additional touch of decorative detail.

Reply

Thank you so much! It was actually kind of a fun thing to make since I had to flex my brain to figure out how the city's founding might be explained visually. I also had the idea of many of the city's artists coming together to produce it - hence the mixed media - but I didn't really get the time to push that aspect as far as I wanted.

Furrendai's grown so much that we haven't even been down to the port yet in the story!

We will eventually, and that's sort of unique to the city too, so it should be fun. It doesn't really effect the plot much except that I wanted to make the city an important trade hub, which would bring so many different people traveling through on the regular. To make a long story short (too late): They've done a lot with a little.

Reply

Awesome~ Yea figuring out little background details for that kind of stuff can be super fun, like a good work out haha. I love that too, that it was a big art project for the city! Maybe someone can just state that in the comic haha
And that's very interesting too yea! The domino effect of what it means to have a big port in the city, there's a ton of potential there. I'm so curious to see where it'll go from here!

Reply