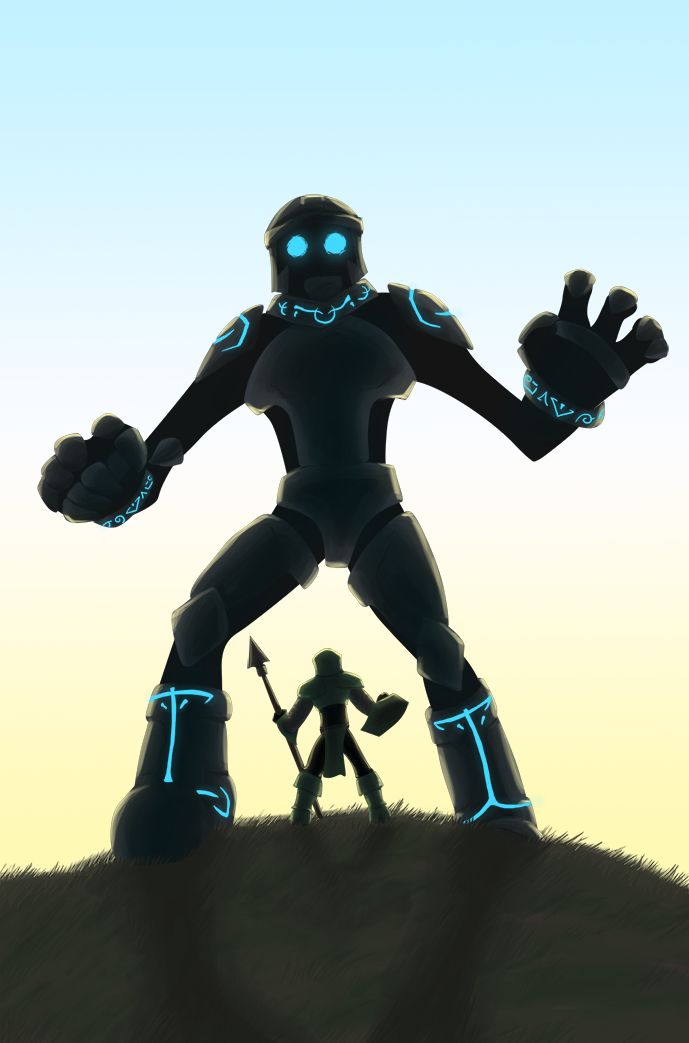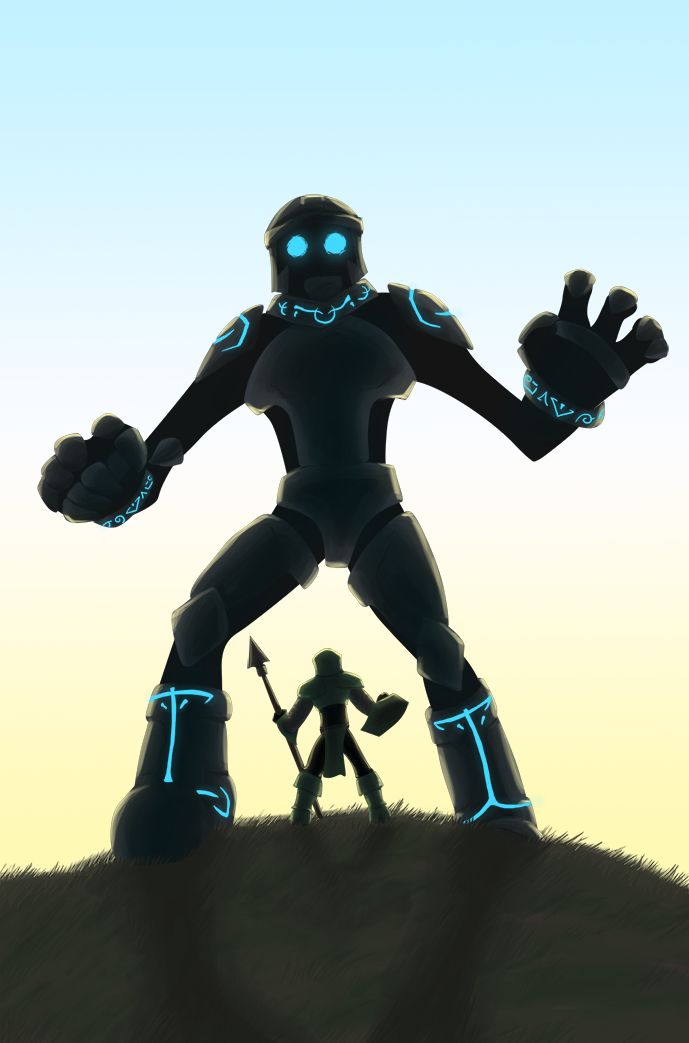 Watch
Another digital painting of the glowy giant guys. I do hope that more information about this project can be given before too long, but for the time being, I'm afraid I'm going to keep mum on it...in case it doesn't pan out.

That being said, even with no context, the glowy giant guy is kinda cool looking.

Eeeeee, this looks SO nice despite it having such a simple colour scheme! Also, this project looks more and more exciting. Is the giant a living oranism or not? If not, how much part of the giant is magic and how much of it is mechanical?

I bought some paper on Friday and then we scrubbed various parts of the house all weekend, haha. Well... if it wasn't the 5th weekend with paper and drawing tools carefully prepared on Friday and then put back untouched on Sunday evening... it wouldn't feel so frustrating.
Reply

Maaan, I can understand how frustrating that can be!

If it makes you feel better, things have been a bit hectic on my end as well, so the timing works out okay for now. Here's hoping things settle down soon for the both of us!

Thanks! I'm having a lot of fun with these guys so far. I don't want to say too much about what the giants actually are, because it'd be sorta spoilery (though I do intend to reveal it rather quickly) but I will say they aren't automatons, they do have some life to them.
(...also, when I initially had this idea, they looked more like trolls. Then it evolved into golems. Then to these guys. Haha, it's kind of funny the way things change. I wish I'd drawn the original troll idea just for comparison

But I'm happy for the change, since they look a bit other-worldly now.)
Reply

This looks super neat! Great job on the contrasting blue! It really looks like a glow line.
Reply

Thanks! I'm really pleased with this one, it was fun to make! I finally feel like this digital painting thing is coming together a bit!

Reply