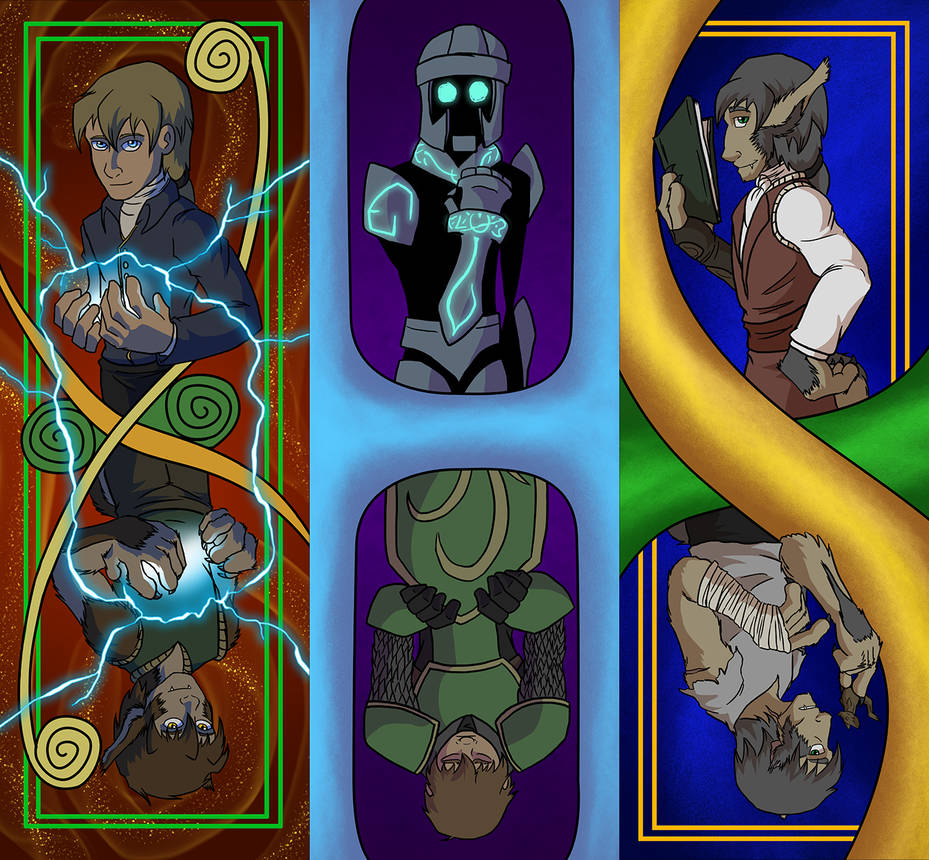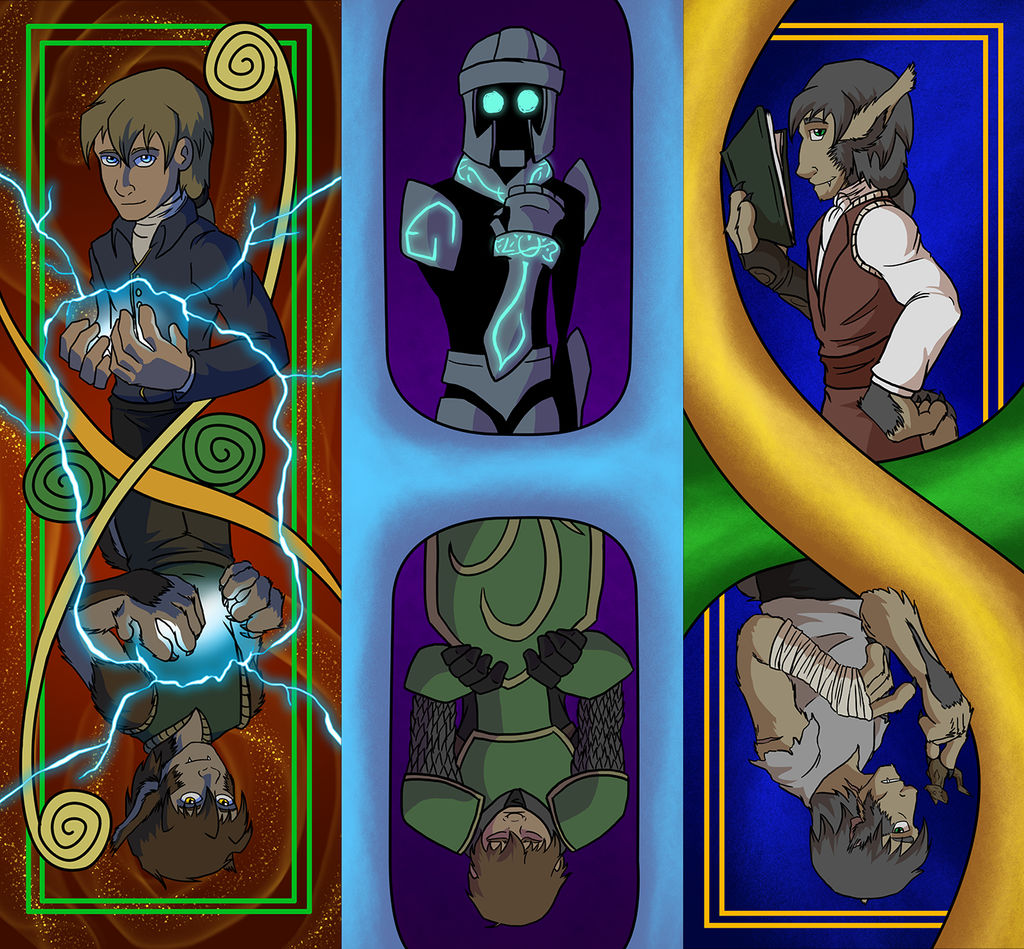 Watch
Three bookmark designs I made in preparation for Awesomecon.
I got them printed at Vistaprint and they came out so much better than my previous hand-laminated efforts.

Ahhh the one with Tren looks really good! Between the magic, the background, and the characters are looking really great!
And now having seen how the new TM has started and knowing about the character upside down on the right bookmark... Oh man. It's gonna be another wild ride to see where this story goes.
Reply

It was kinda fun to draw Tren and Nareth again. I thought I might never draw them again.

Haha, yeeeeaah, his life's not the most pleasant thing around. That's why I'm glad to show the rightside up character alongside him, to show that that's not going to be the ONLY thing to this comic...though for setup purposes, it will continue on for a little while.

Reply

It's all good, it's setting up a potent story already. I hope there will be some very nice happy scenes to immediately follow though XD;;
Also because that would create an interesting contrasting depth o: No matter how nice anything seems after this beginning, we'll know the kind of things that have been happening and underlie anything else we see.
Reply

These look fabulous! I think the celshading of yours here came out kind of even more striking than some of your more painterly pictures.
My favourite bit is that little wooden mouse. And can't help but wondering what kind of story you came up with when looking at the middle section!

Reply

I really like celshading, so I've actually been practicing it quite a lot lately. I even paid money for an online video series that taught digital celshading...I think I ended up drifting a bit from their lessons, but I learned a bit nonetheless.
I'm glad the fact that it was wooden and a rodent came across, I wasn't really confident in my ability to show either.

...and as for that other thing...I freely admit that I am enjoying being cryptic with it far too much, so I will say "Seek, and you shall find" and leave it at that.

Reply

I think everyone ends up drifting away from the taught methods because most find sooner or later something that is just "easier" or "more fitting".

"Seek"? So it's already there something somewhere in the internet?

<3
Is even the name of the project secret?

Reply

Maaaaaaaaaaybe...

Reply

Weeeeee!
Later than sooner but it will be shown, right? Right?

Reply

Eh...probably not so much.
There's one place it's linked and for the time being, that's enough. I don't have a lot of drive to share much of it with anyone...other than the painted stuff, but that's only because of the time that goes into digital painting.

I'm honestly kind of enjoying just having it to myself.
Reply

awesome! (no pun intended, lol)
Reply