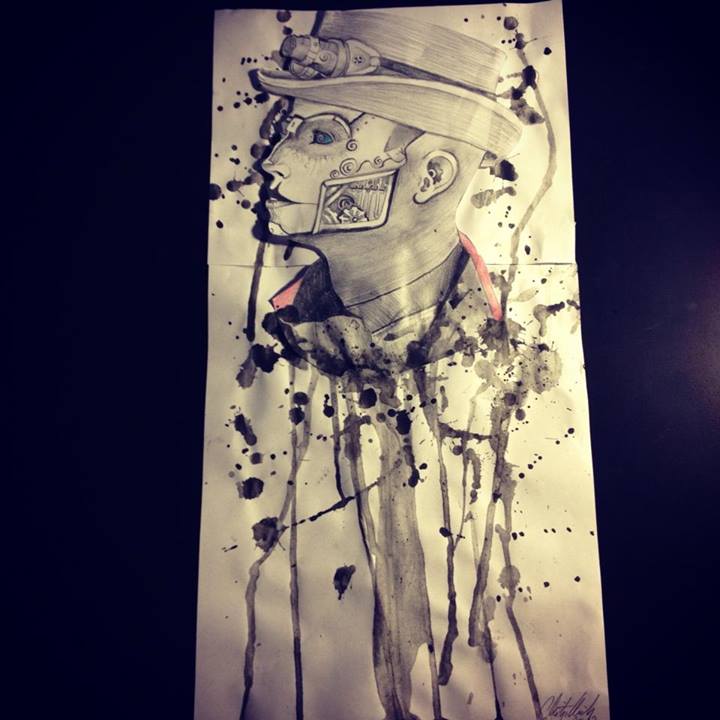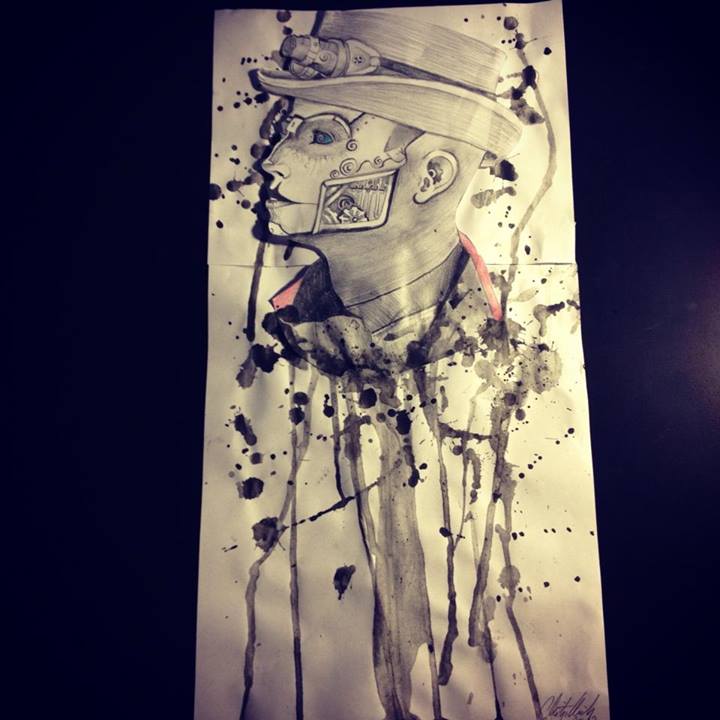 Watch
Just some fan art I did for my favorite band and their wonderful act.

The head was drawn with a graphite pencil, referenced from a mirrored version of:
images5.fanpop.com/image/photo…
It was then cut out, and attached to the background I designed by splattering diluted acrylic paint onto the white paper. C:
The character Rabbit belongs to Steam Powered Giraffe and Bunny Bennett.
If you don't know what this picture is referencing, then you can check out these amazing automatons here!
www.steampoweredgiraffe.com/