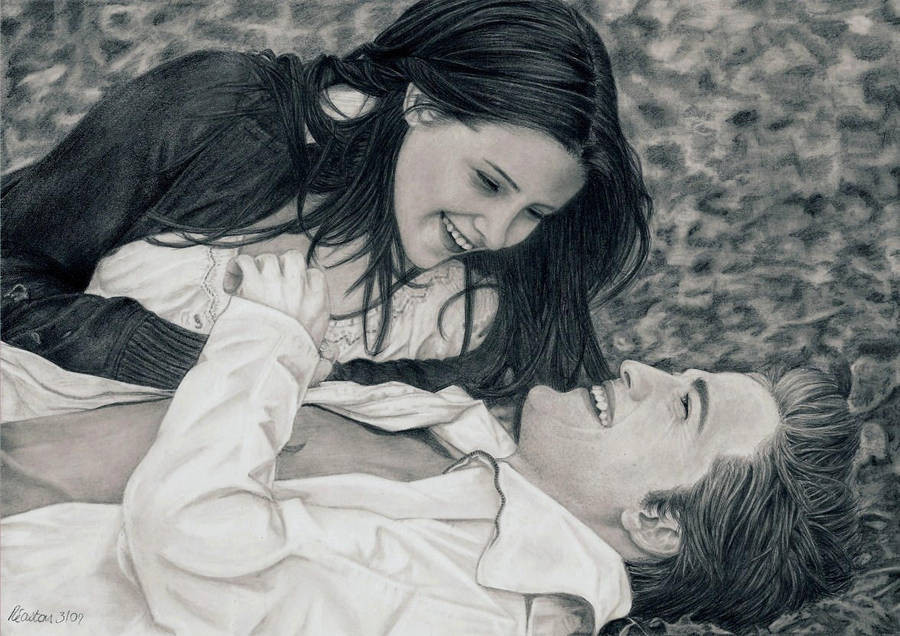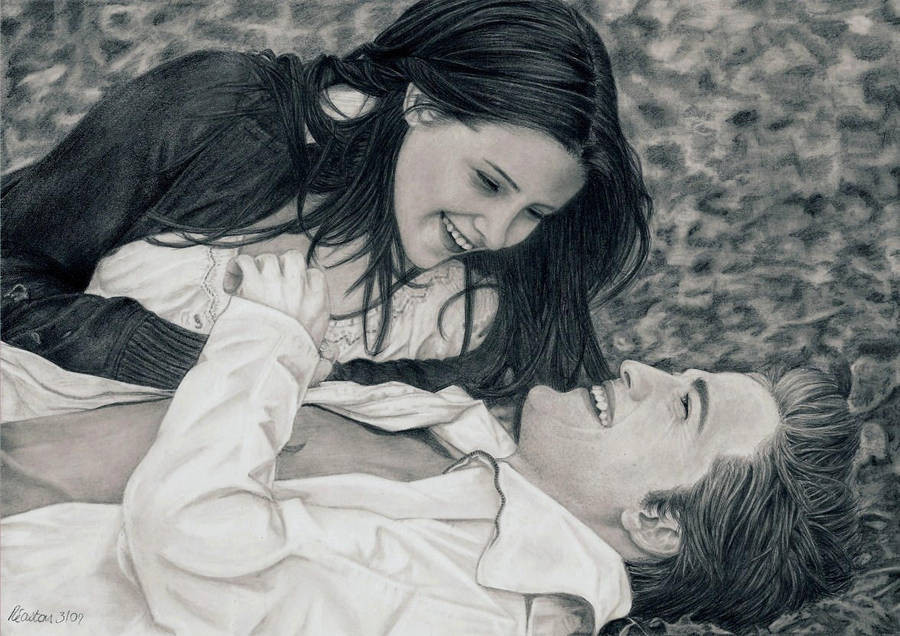 Watch
Twilight - Edward and Bella
Entered in

's
Twilight Saga
contest
[link]
I didn't want to draw the same Twilight drawings you see often, and loved this deleted scene pic when I saw it. Bella is smilig and it changes her face completely, they are such a lovely couple in love in this scene.
My other Twilight drawings:
Robert Pattinson
[link]
Rob's Eyes
[link]
Twilight - A Perfect Love
[link]
Jacobs Stare
[link]
Dr Carlisle Cullen
[link]
________________________________________ ______
38+ hours
On A4 Bristol Board.
2b 0.5mm Mech pencil, 2H 0.3mm mech and B 0.3mm Mech with a normal 4B pencil to help with the background, plus tissues, cotton buds, putty rubber, brush and sharp rubber to blend etc
Original ref:
[link]
Here are the wip's
Workspace
[link]
wip 1
[link]
wip 2
[link]
wip 3
[link]
wip 4
[link]
Characters are (C) Stephenie Meyer from her wonderful Twilight Saga. No copyright infringement intended, purely a Twilight fan!!!
Visit her website for more information about her great books!
[link]
________________________________________ ______
Forbidden Love Bite
(Script from deleted scene - I put my interpretation of their movements, but the words are from the scene)
(They are walking through the woods)
Bella:
"Maybe my number was up when that van almost crushed me.........You know.......um,...... Maybe you're just messing round with fate"
Edward smiles:
"Bella,...... your number was up the first day I met you"
(Edward laughs and pulls Bella to the floor)
(Bella leans over Edward, finger poised, hesitantly....)
Bella:
"Do you..... really want a taste?"
Edward lifts his head and looks into her eyes:
"Yeah!"
(she puts her finger in Edwards mouth and gasps as Edward bites!........Edward gasps too and loosens the grip his teeth have on her finger.
Bella slowly puts her finger in her mouth , sucking it to sooth it, her eyes watching Edward,)
Edward smiles at her:
"Oh you fragile little human" (they laugh together)
(words (C) Summit and Stephenie Meyer, clip below property of Access Hollywood)
Want To see the scene? click this access hollywood link
[link]
) Also on the 2 disc special edition DVD of "Twilight"
________________________________________ ______
I just wanted to say thank you so much to

and

and

and

and

and

for featuring my Twilight drawing in their journals and

for featuring this and 2 other of my drawings in her "Realistic people V" article
[link]
Wow! What an honour!
Thank you



Thanks for

Go and have a look at the changes to my drawing! Fab [link]