While
I no longer take commissions
, and never plan to again, I often get asked what to expect for my pieces when they go up for sale in my Etsy shop:
www.etsy.com/shop/DragonsAndBe…
. Prices are based on amount of time spent as well as supply and demand. Each of sculptures are completely hand sculpted without the use of any molds, and tediously crafted to be as smooth and perfectly symmetrical as possible. I have spent several years perfecting my craft, and I feel that shows in each little critter I make. I am a perfectionist when it comes to my sculptures, so you can be guaranteed only the best craftsmanship and highest quality.
Simple Dragons: $50-80
Sometimes I make them with babies, and that can nearly double the price, as I have to make a tinier, but just
as detailed baby. Single dragons can also be more if they have a prop (food, accessories, etc.)
I also occasionally make micro dice dragons, but they are the same amount of work only smaller
(which can actually be more difficult)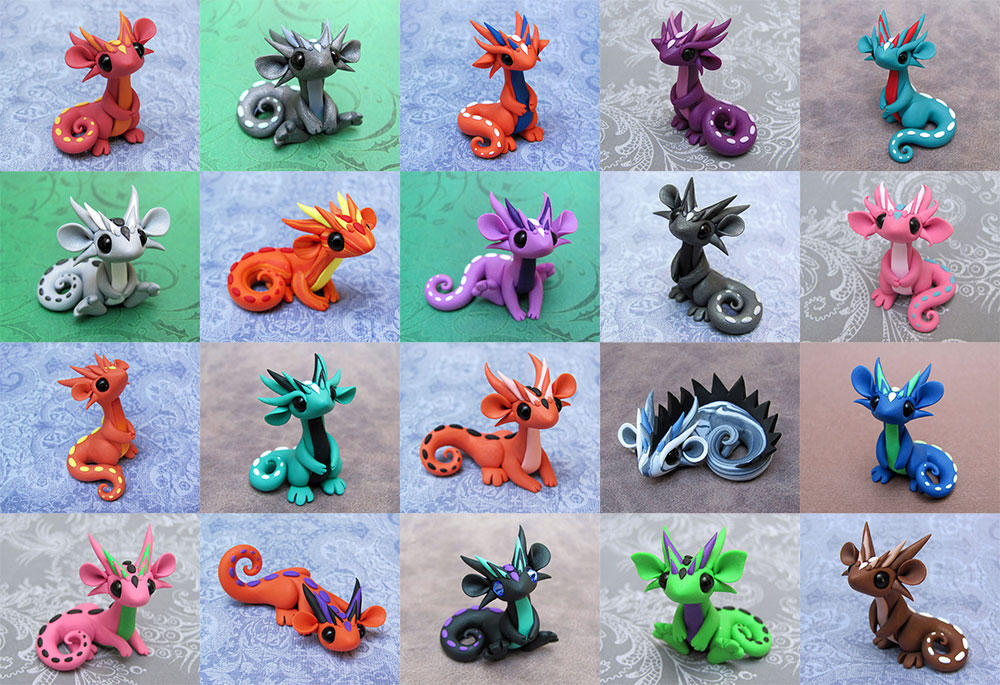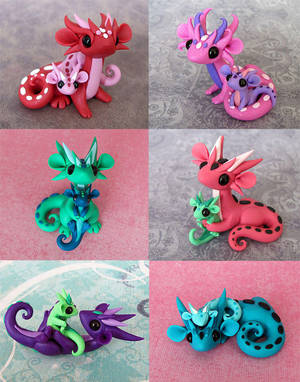 Small Dragons: $70-95
Similar in size to the simple dragons, but with more details. Wings, painted eyes, spikes or simple manes, and sometimes plating.
Some props may add a bit to price.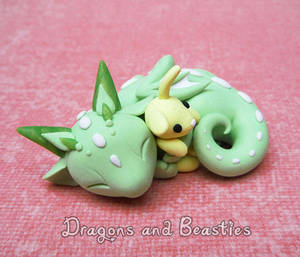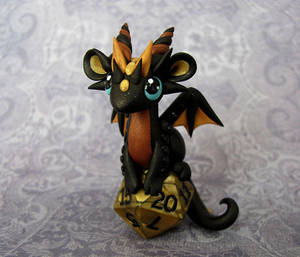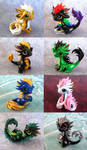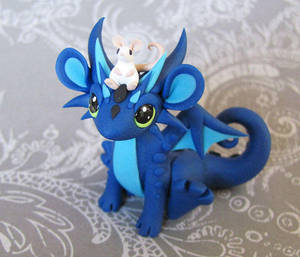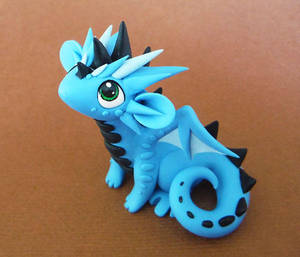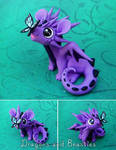 Medium Dragons : $85- $150
Usually a step up in size with more detail, sometimes paint jobs, and more unique poses and props.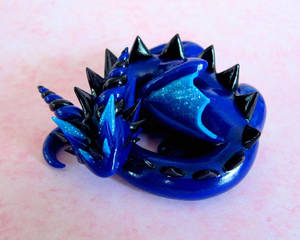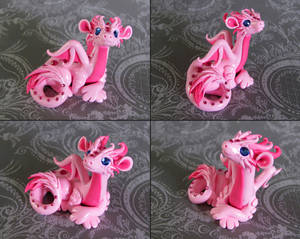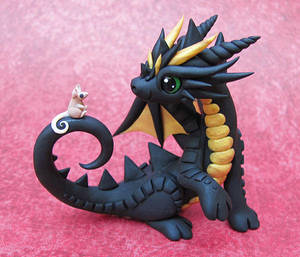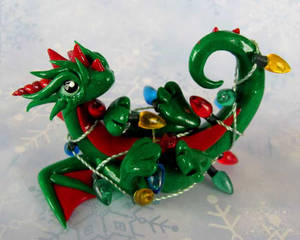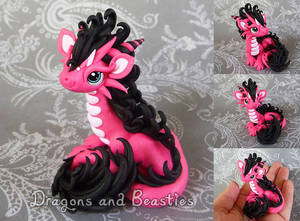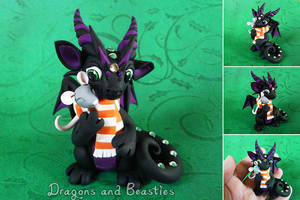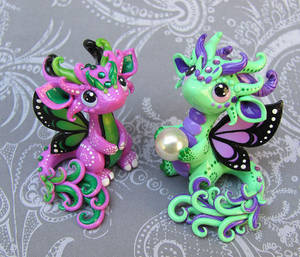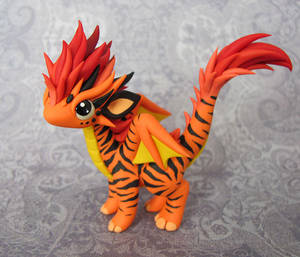 Dice Dragons: $85- $150
These generally follow the same guidelines as the rest, but they have dice! They are almost always removable, unless the die is
being used for structural support. My most requested item.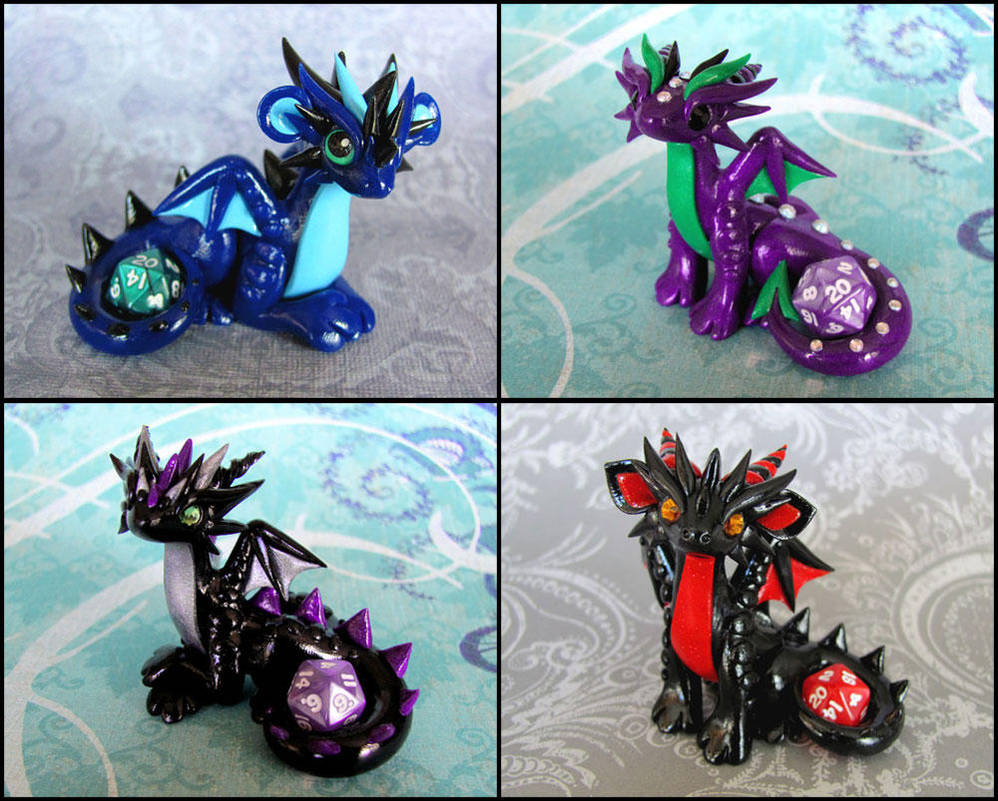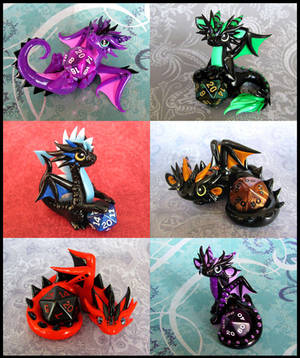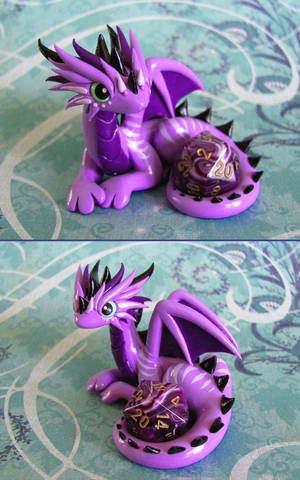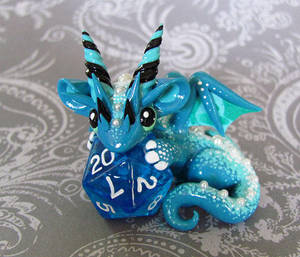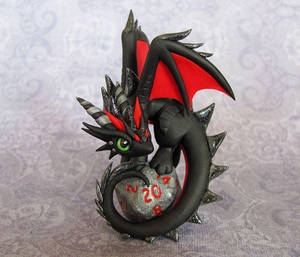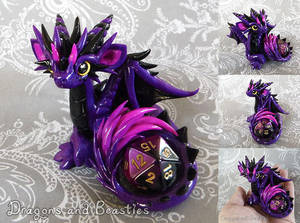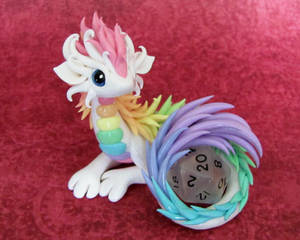 Deluxe: $150- $250+
Anything considered "deluxe" has taken at least 10 hours of work, though it is often much more than that. The magma dragon took over 40!
PLEASE NOTE:
These sculpts often go up for auction on Ebay, though a few make their way into my etsy sales. They can be quite pricey,
but I price them much lower there than what they'd go for on ebay, so if you can snag one you've gotten quite a bargain!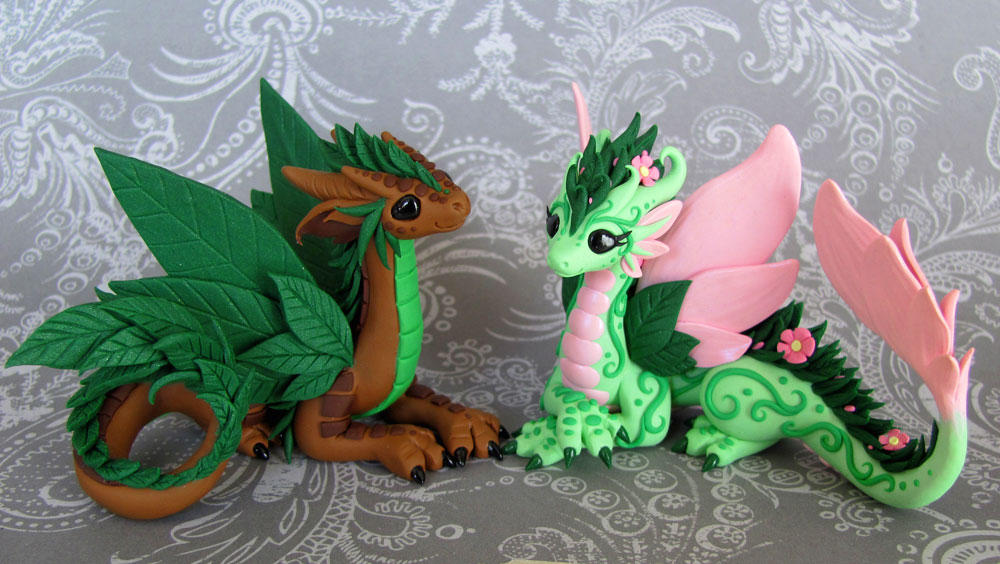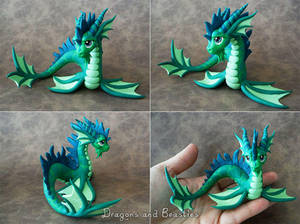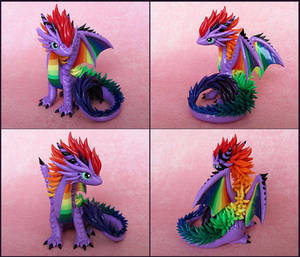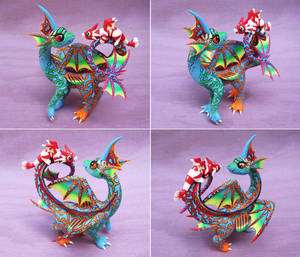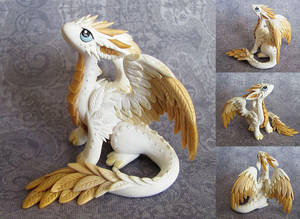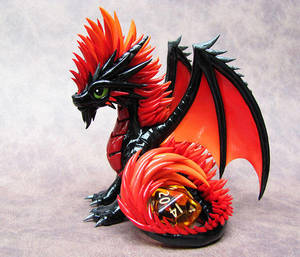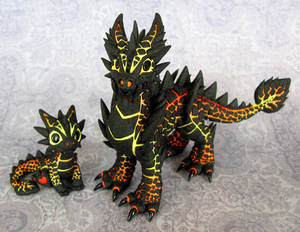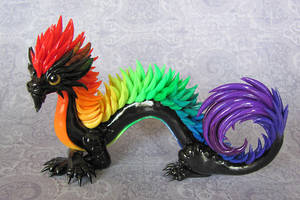 Pairs /Couples / Wedding Toppers: $150 - $250+
Another of my most requested items is the dragon cake topper. I rarely make these, but a few will show up on Ebay from time to time. Other couples or pairs basically follow the guide above, times 2 (price per dragon) plus a bit extra if it is a tricky pose. Making two creatures interact successfully does take extra time.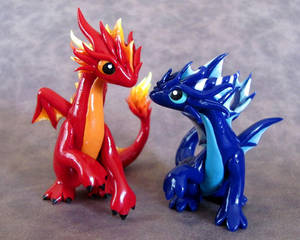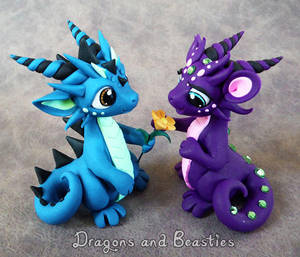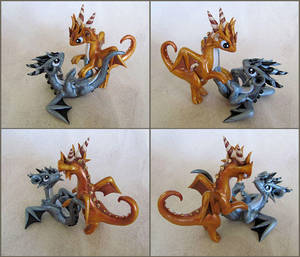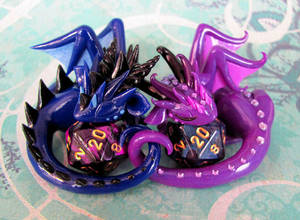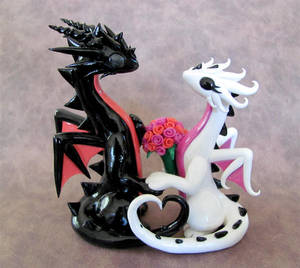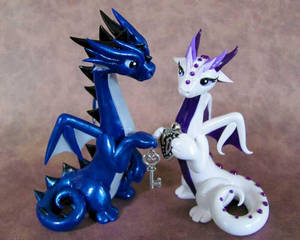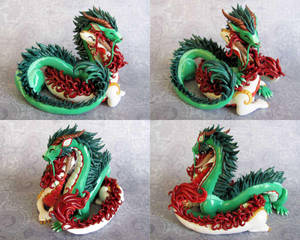 Ponies/ Gryphons: $60-$95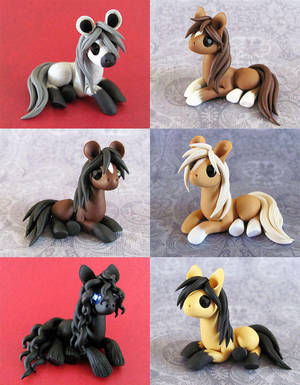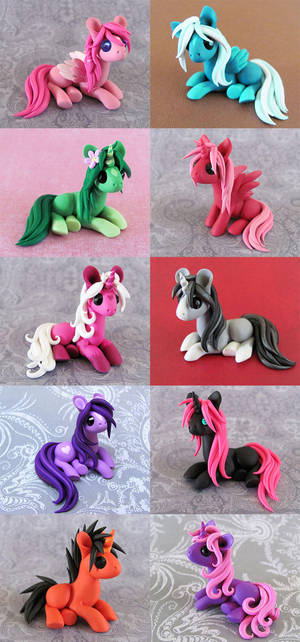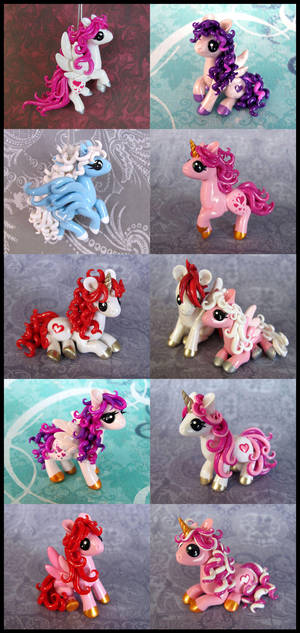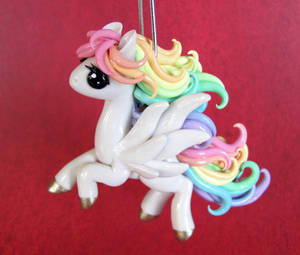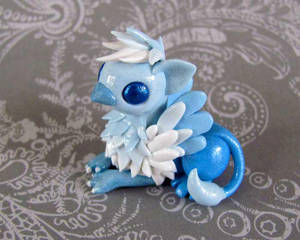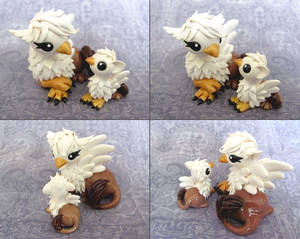 Hybrids Dragons: $85 - $200
Hybrids take a lot of planning, and often take longer than my regular dragons. They can range quite a bit, and the
more complex ones usually go up on ebay.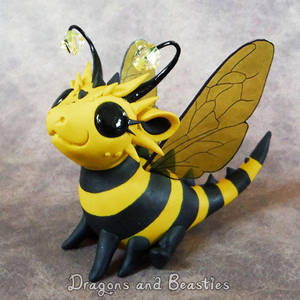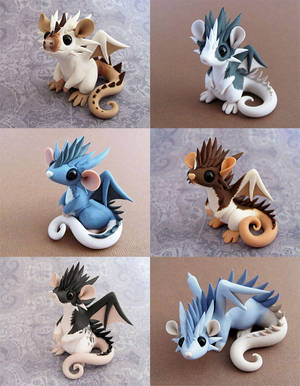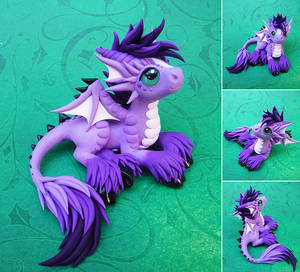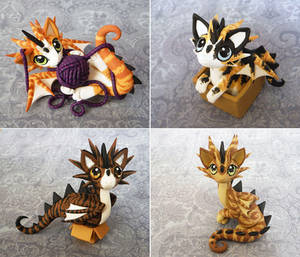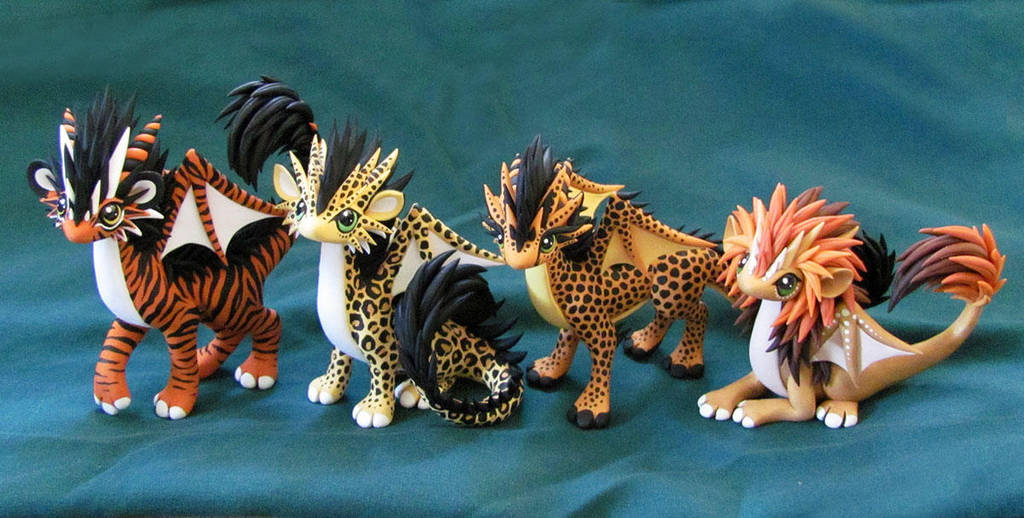 Rats: $30- $60
I don't make a lot of these little guys, but when I do they are pretty affordable. I can make them much faster than dragons!
No wings or spikes or any of that nonsense. Price can go up a bit depending on paint job /markings, props though.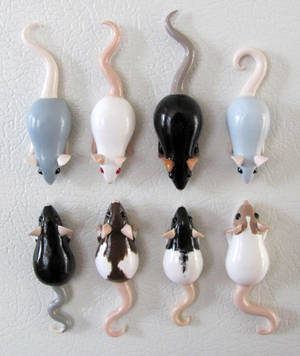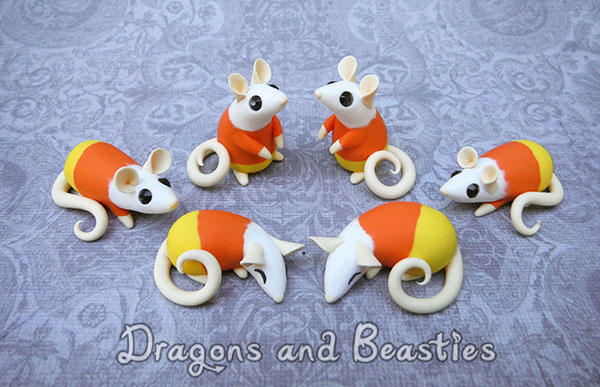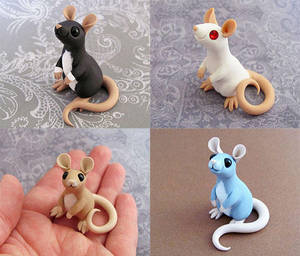 Other: $60-$185+
I really tend to stick to dragons most of the time, but every once in a while I'll throw in a random beastie. These range from very simple to deluxe range!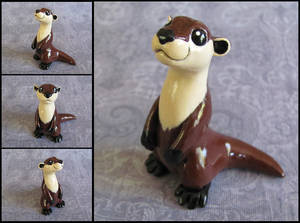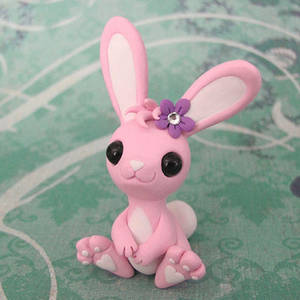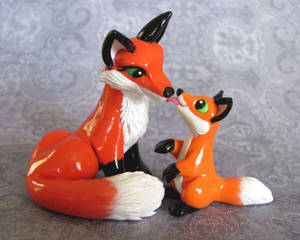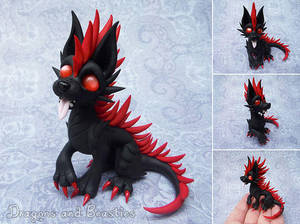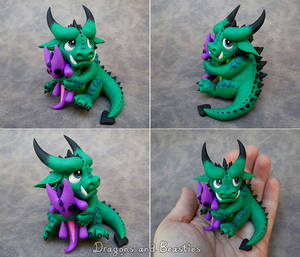 SHIPPING COSTS:
Most items ship for roughly $3 or less within the United States.
International shipping can be as much as $15. Both of these rates are based on first class shipping fees.
PAYMENT:
I accept payment via Paypal or credit card through my Etsy shop. I do not accept checks or cash by mail. Ebay uses paypal as well.
My ETSY SHOP can be found here:
www.etsy.com/shop/DragonsAndBe…
The shop is always empty because of high demand, but I always announce here on DA as well as on FB when I will be having sales. My Facebook is here:
www.facebook.com/dragonsandbea…
My Ebay is:
www.ebay.com/usr/dragonsandbea…
PLEASE do not ask me to "make an exception" for a commission request.
I get several people a week asking me to make "just one exception" and I will just say no. I know its disappointing that I'm not doing requests anymore, and I do feel for all of your situations and the people you want to gift things to for various reasons. But there is no fair way to choose who gets one and who does not. I hate saying no, but I cannot make exceptions. Thank you for understanding.
Please think before you post mean comments about the pricing
. I have spent my entire life honing my artistic skills and over 7 years building my business from nothing. I work harder than I ever did at any "real job". We are all artists here, or at least art appreciators, so please be kind. Don't we all hope to one day make our passion our career? Too many artists are put down for charging what their work is worth because people have this crazy idea that an artists should do this stuff for free because it is "fun". Art is fun, but it's also a ton of work. It takes a lot of diligent practice and training to be great at it, and that skill level is what is being paid for. At the end of the day, art is a luxury item, not a necessity. I love art and wish I could own more of it, but my disposable income doesn't allow for it, and that's fine. It's a want, not a need. I still appreciate it and whole-heartedly support the prices set by the artist. I don't hate them for being out of my price range. It just means I have to save up like everyone else to buy something pretty.