Hey guys! Oh man it has been a looooong time since I wrote a journal here. I just find it so much easier to use Facebook and Instagram (links below), as I don't spend a lot of time on the computer. DA isn't exactly easy to use on a phone... Also I moved in December, to a whole different state! I'm back in Utah where my whole family lives and I'm so much happier. Had some really rough times in California being so far away from everyone I cared about. So it's nice to be home, and in a freaking house! Our house here is cheaper than the dinky little two bed apartment in California. It's so nice to have all this space. Ember loves having all this room to run around in, and I finally have an actual studio again!

It took me a while to get back to dragoning because I got all absorbed in organizing and designing the house. Once that bug finally started wearing off I decided a good way to get back to it would be to make dragons based off the rooms in my home. It was a fun little project! I also made some taco dragons because Ember wanted more tiny food for her calico critter dolls. I just made some extra for the dragons while I was at it!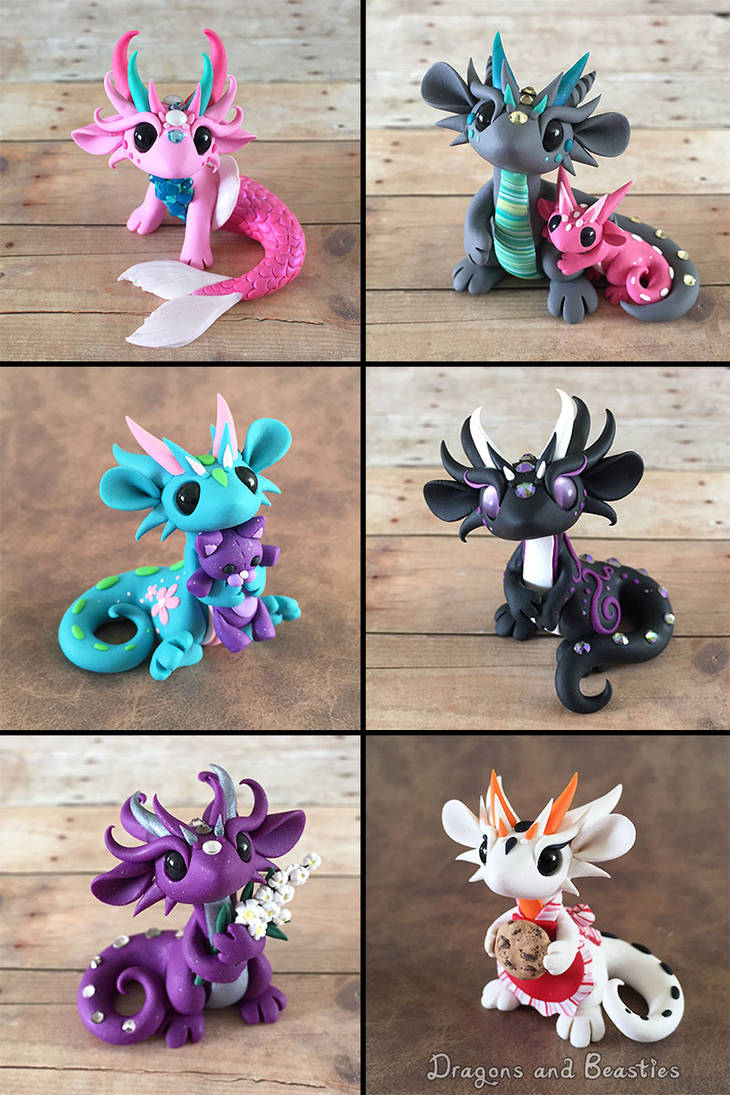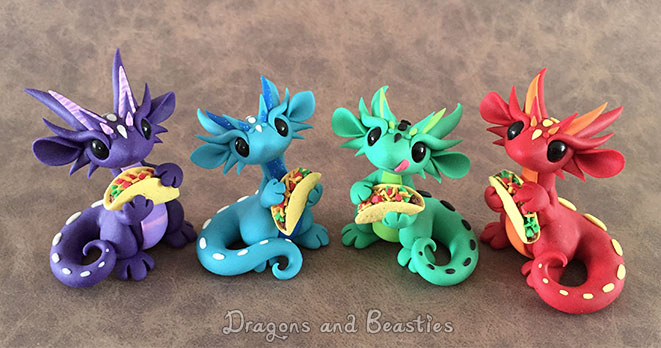 These will all be split between etsy and ebay tomorrow March 13th at 4pm Mountain time. Don't forget about daylight savings tonight though! To keep updated on the sale please follow my facebook page. I'm much more active there:
www.facebook.com/dragonsandbea…
It's good to be back to work!

--------------------------------------------------------------------------
Tumblr:
dragonsandbeasties.tumblr.com/
Instagram:
www.instagram.com/dragonsandbe…
Zazzle store:
www.zazzle.com/dragonsandbeast…


Coloring Book
:
www.amazon.com/Color-Dragons-B…