Up pretty early right now because I couldn't sleep. I had a huge headache yesterday so I took an excedrin for it just a wee bit too late in the day and it's got me all wired! GAH! Who needs sleep anyway...
So, remember that whole coloring book project that has consumed all my time for the last month or so? It's finally done and available for purchase! It looks so awesome guys. I got a couple copies to play with and I've been loving coloring in them. So has Ember. Well, really she just scribbles then runs off with the crayons... but anyway. They have been tested extensively

The paper is great for crayons, and even better with colored pencils! The images are doublesided on the pages so if you want to use marker on these, I'd suggest copying them and printing them out first. Sorry I know some of you were hoping for single sided printing, but for various reasons it just didn't really work. The images look great though, and a lot of the sculptober images were reworked to be even better so I'm pretty proud of how all the artwork turned out. I wanted to make sure you guys got beautiful quality images to color!
These pics and more will be in it: dragonsandbeasties.deviantart.…
Where to purchase the Coloring Book:

You can either go directly through the publisher Createspace (part of Amazon) or through Amazon itself. I do however, get a larger cut of the sale if bought directly through Createspace. If bought through Amazon, both Createspace AND Amazon take a cut. I put it on both to reach a wider audience and for ease of use for those that already use Amazon. So use whichever you are comfortable with

Createspace:
www.createspace.com/5122667
Amazon:
www.amazon.com/Color-Dragons-B…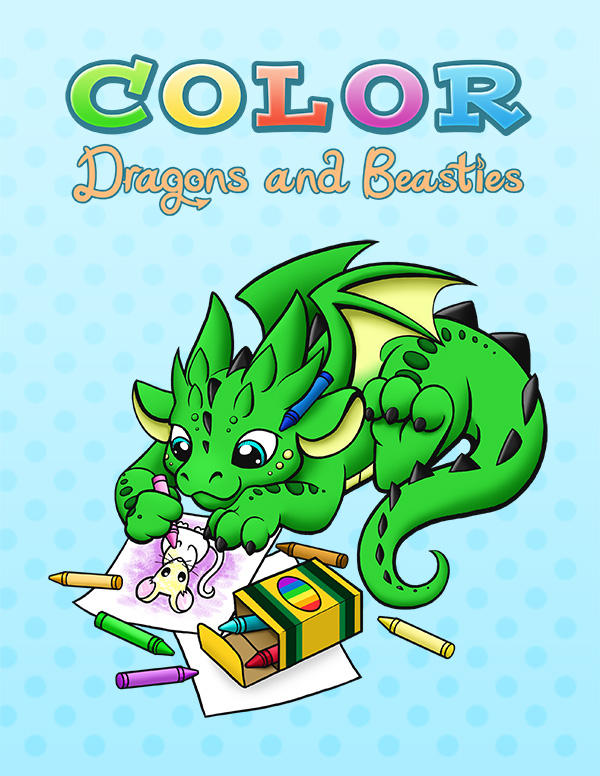 I'm not entirely sure, but I think some international buyers may have trouble buying through amazon. I think Createspace might work though? If any of you guys outside the states try to buy one, please let me know if it works ok for you?