Hey guys! The angel dragon sale went really well yesterday, and now the last two are up on ebay for those interested. Sorry I couldn't get more made for the sale. It's been a busy couple of months

Black and turquoise:
www.ebay.com/itm/121607673378
Red Fire:
www.ebay.com/itm/121607676568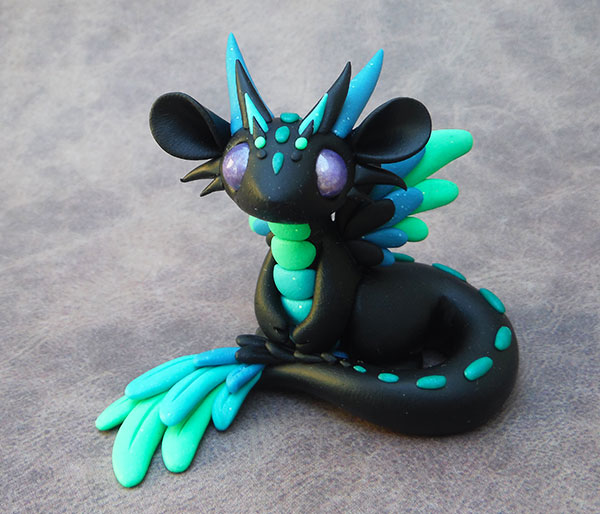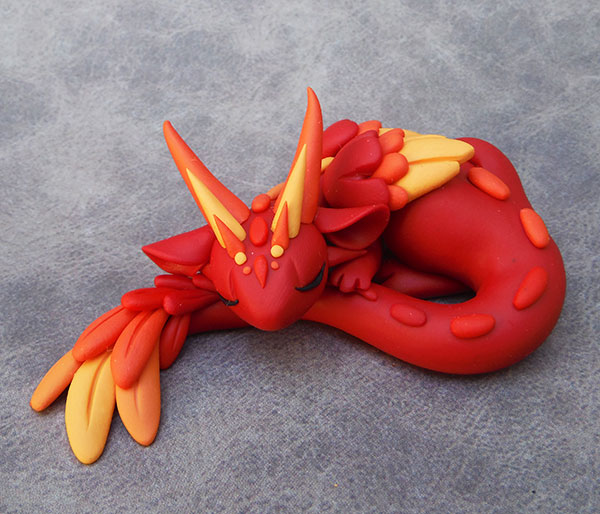 Unfortunately my oven is being crazy and messing up sculptures so I won't be sculpting much until it is fixed. The thing is brand new too! It either nukes everything or loses heat completely, which is exceptionally frustrating. Hopefully they can repair it quickly.
I made a very pretty little rainbow angel dragon and the oven murdered him. He partly burned, partly undercooked, and his poor eyes bugged out and cracked! He's a wreck and I am so annoyed. He was such a pretty little guy and I can't fix him... curse you stupid oven!

--------------------------------------------------------------------------
Tumblr:
dragonsandbeasties.tumblr.com/
Coloring Book:
www.amazon.com/Color-Dragons-B…