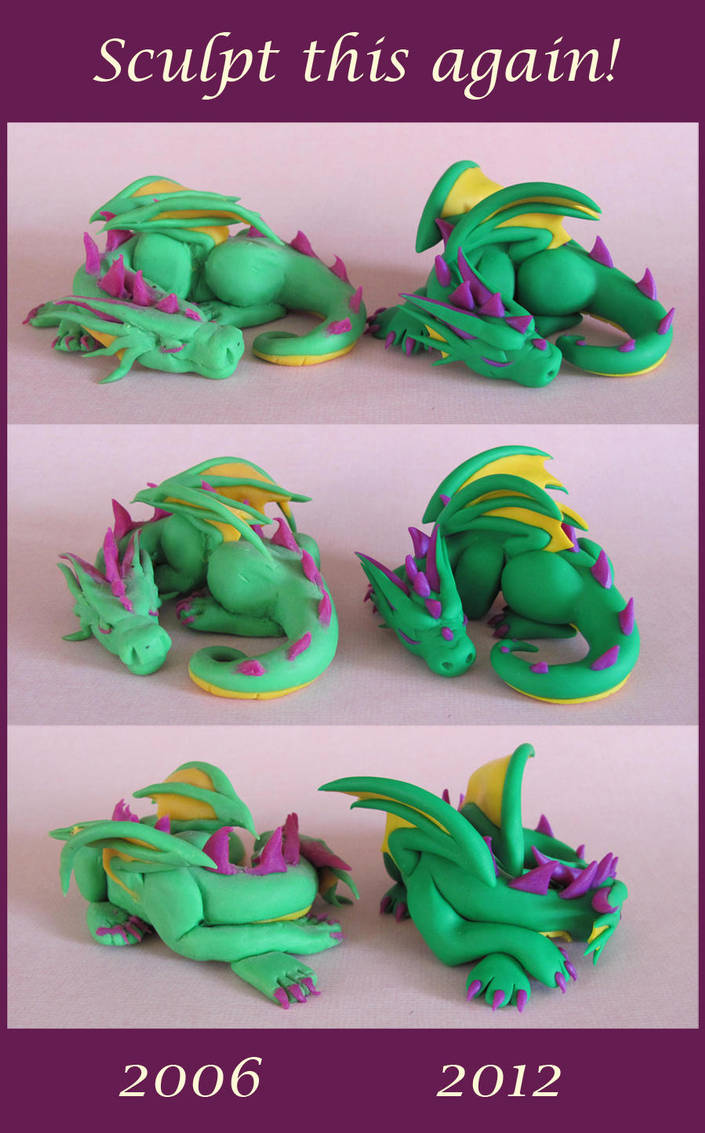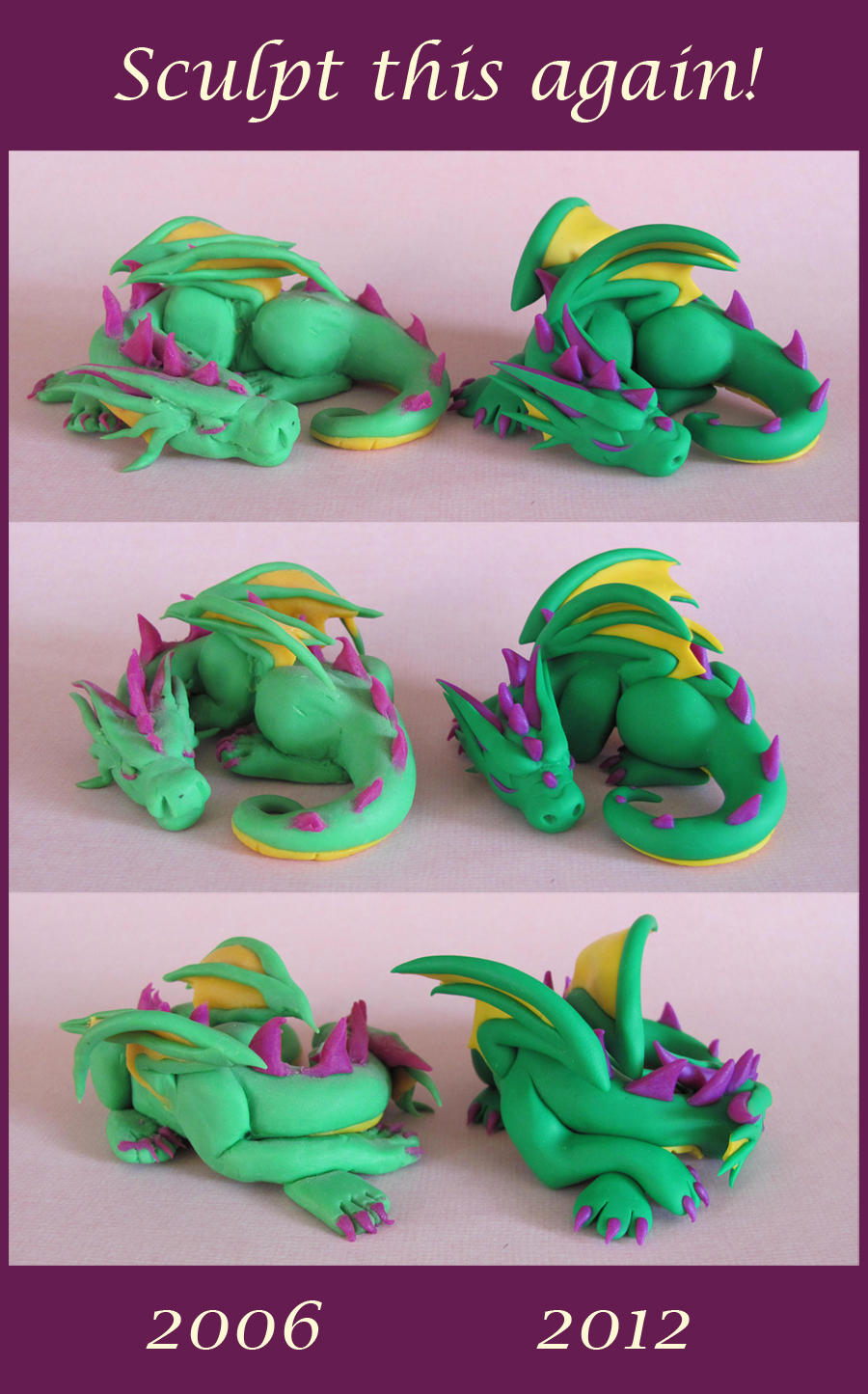 Watch
Well. I was bad and took the day off from orders to have some fun clay time of my own. I've been wanting to remake my first dragon for a while now.
So many people get discouraged and tell me they will never be good sculptors, or they seem to think I have some secret technique that will make them amazing sculptors overnight. I don't. I started the same way anyone would. I got a horribly NEON set of sculpey clay and went at it! I learned something new with every dragon I made, and I took pride in them. They made me and other people happy. I loved to give them away and realized how much joy it gave me to see someone walk off with one of my dragons, with a big grin on their face. What started out as a hobby for so many years, has now become my life. It takes time to perfect artistic skills. No one wants to hear that, but it's true. So enjoy the exploration! The experimentation! And the inevitable epic failures! It's all part of the learning process. We all have to start somewhere, and you can only go up from there

Now, I gotta tell ya, when I got this gnarly old dragon out of his box today (I keep him there cuz he is a bit fragile), I had completely forgotten just how bad he was. He's just...bad. He's dirty and little pieces have fallen off. He's got nicks and scratches and bumps. He's completely burnt on the bottom, and the wings are only curled down because they wilted in the oven (I had no idea what I was doing). But I remember at the time I made him, I thought he was the coolest thing ever! He was my most prized sculpture, and the only one I've kept of the many many dragons I've made. He will stay with me forever, to remind me of how far I've come. Even with all his flaws, what he stands for makes him beautiful. He is the first dragon!!!

QUESTIONS? Please visit my FAQ page
[link]
before asking questions about techniques and materials. Just about every question I get is covered there. Iím not trying to be rude, I just get tired of answering the same questions over and over