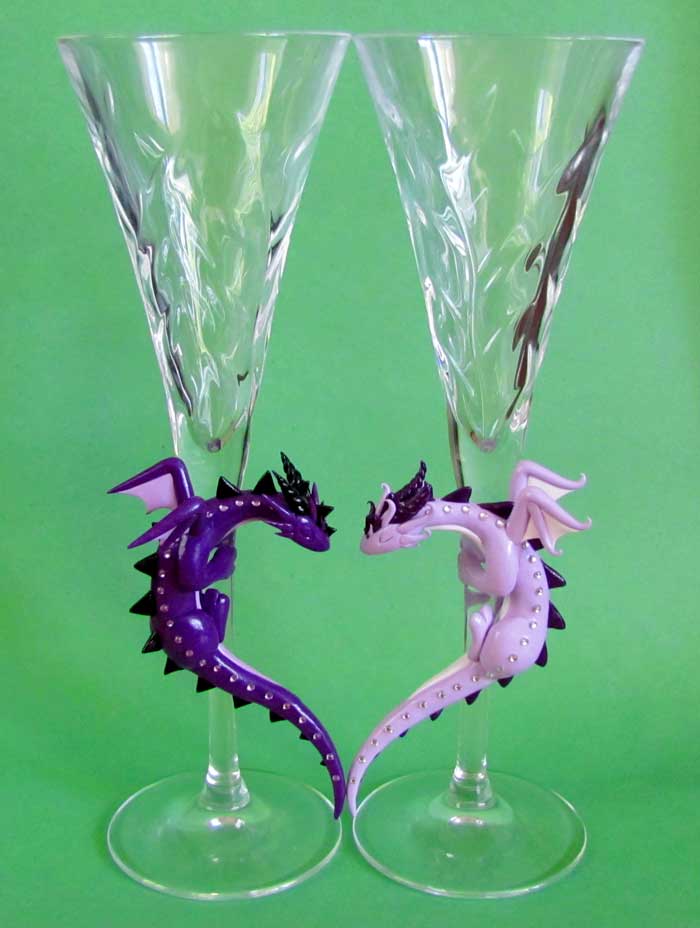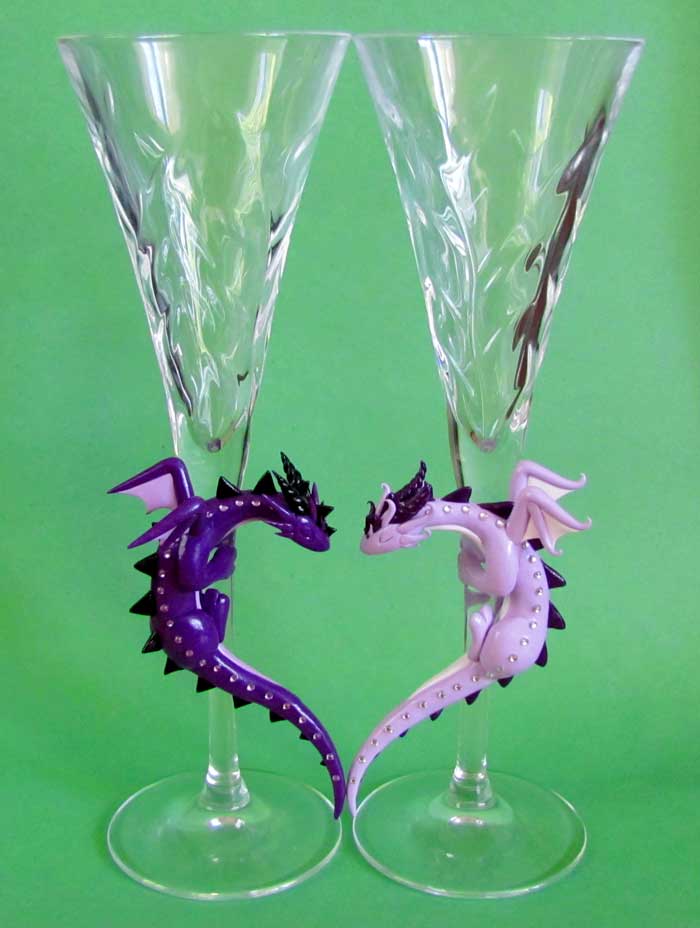 FOR SALE here:
[link]
These are the test flutes (glasses) I made before the blue and white ones. I cleaned them up, added some sparkle, and am now selling them. Here is a close up of the dragons:
Please note, they are more for decoration than for use. While you can drink from them, cleaning can be tricky and they shouldn't be man-handled more than necessary.
When I made these, they actually gave me less trouble than the others, because the stem was thinner and straighter. I thought I got a pretty close shape to practice on, but apparently not. They were deceptively easier to work with than the real ones

Dragons hand-sculpted onto glasses with Premo Sculpey clay
Sorry, but I WILL NOT BE MAKING ANY MORE FLUTES.
QUESTIONS???
Please visit my FAQ page
[link]
before asking questions about techniques and materials. Just about every question I get is covered there. Iím not trying to be rude, I just get tired of answering the same questions over and over