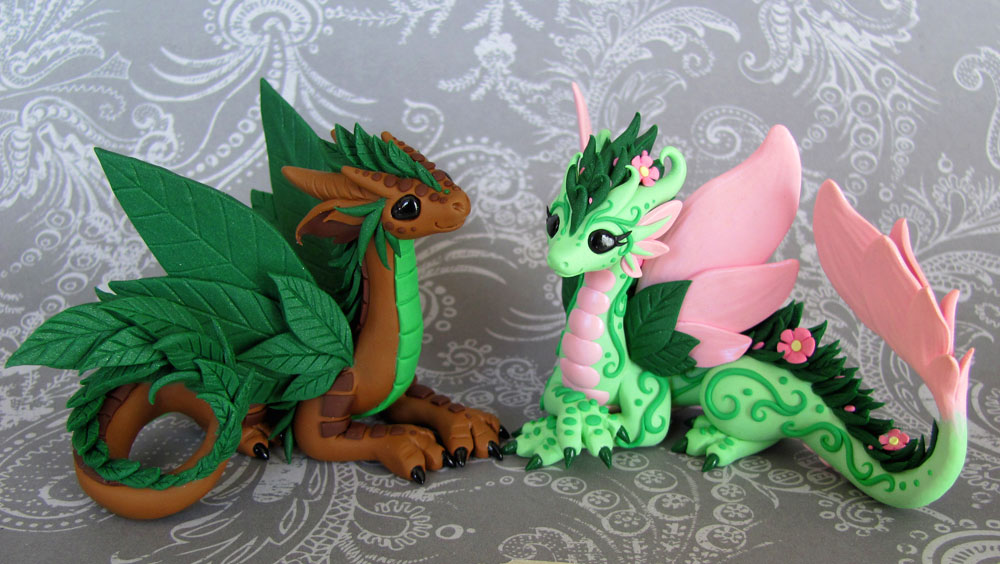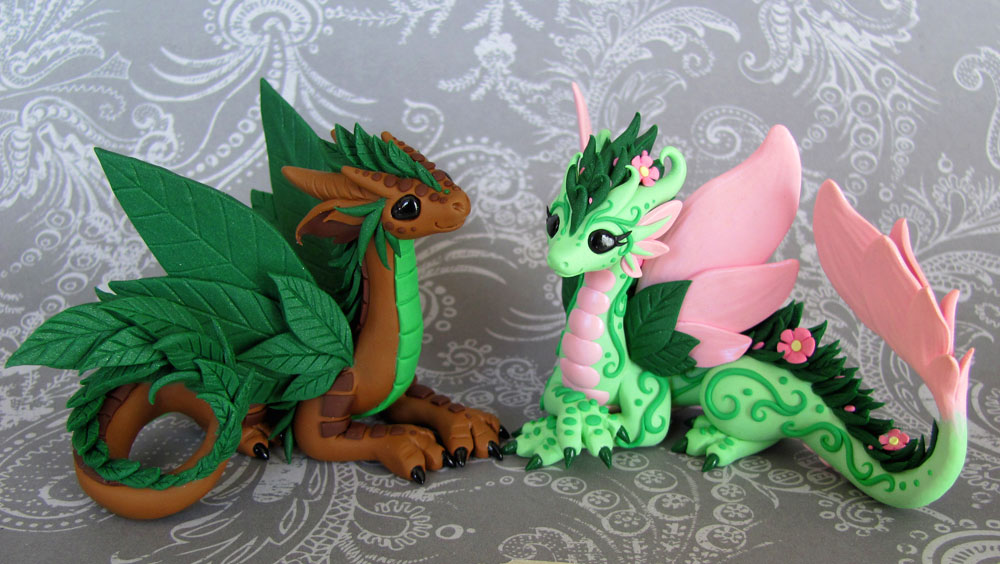 So, since the flower dragon was inspired as a spin-off to the leaf dragon (I thought what would his mate look like?) it seemed only appropriate that I take a pic of them together.
While leaf dragons has already headed off to his new home, flower dragon is now available through auction on ebay until Saturday. The listing is here for anyone interested:
www.ebay.com/itm/121178939934?…
About 2.5 inches tall, made entirely from colored Premo Sculpey clay
__________________________________________________
Commissions are closed indefinitely, but my pricing guide can be found here:
dragonsandbeasties.deviantart.…
QUESTIONS???
Please visit my FAQ page
dragonsandbeasties.deviantart.…
before asking questions about techniques and materials. Just about every question I get is covered there. I'm not trying to be rude, I just get tired of answering the same questions over and over