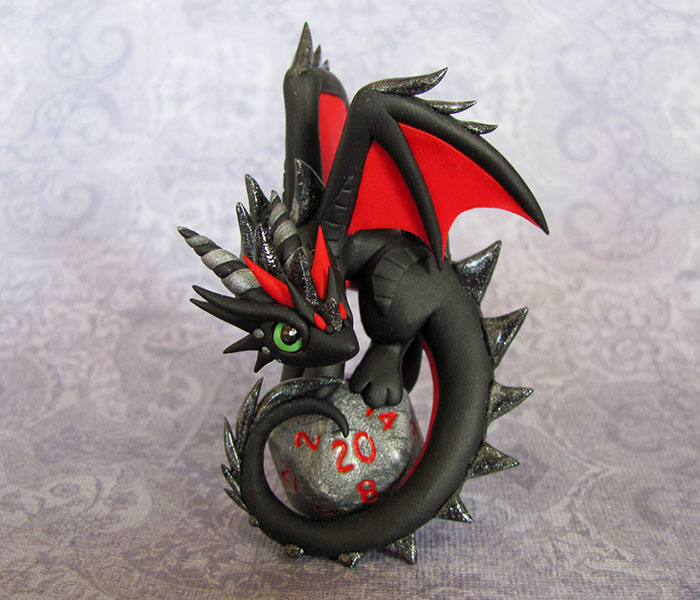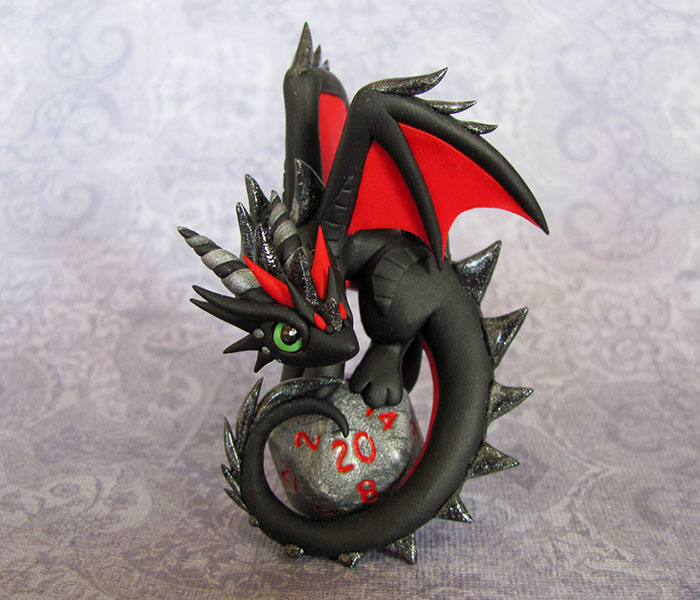 Watch
up for auction here:
cgi.ebay.com/ws/eBayISAPI.dll?…
also more views there

I drew a picture a while back of a dragon on a D20, and loved the idea so much I had to sculpt it. The D20 is standard size, which makes this guy about 3 inches tall. He was quite the challenge to balance on such a small die. He kept trying to fall over as I was building him, and I got frustrated a lot. His wings kept throwing him off balance, and he came out a little bigger than I originally planned, but eventually I got him to work. Now he's perfectly balanced and one of my favorites ever

This is the picture the idea was based off of:
<----psst, you can get this guy on a mug or shirt here:
www.zazzle.com/dragonsandbeast…
I may try to make another in clay that looks closer to the drawing...maybe

Hand-sculpted from colored polymer clay, about 3 inches tall
-----------------------------------------
Commissions are closed indefinitely, but a rough pricing guide can be found here:
dragonsandbeasties.deviantart.…
QUESTIONS???
Please visit my FAQ page
dragonsandbeasties.deviantart.…
before asking questions about techniques and materials. Just about every question I get is covered there. I'm not trying to be rude, I just get tired of answering the same questions over and over