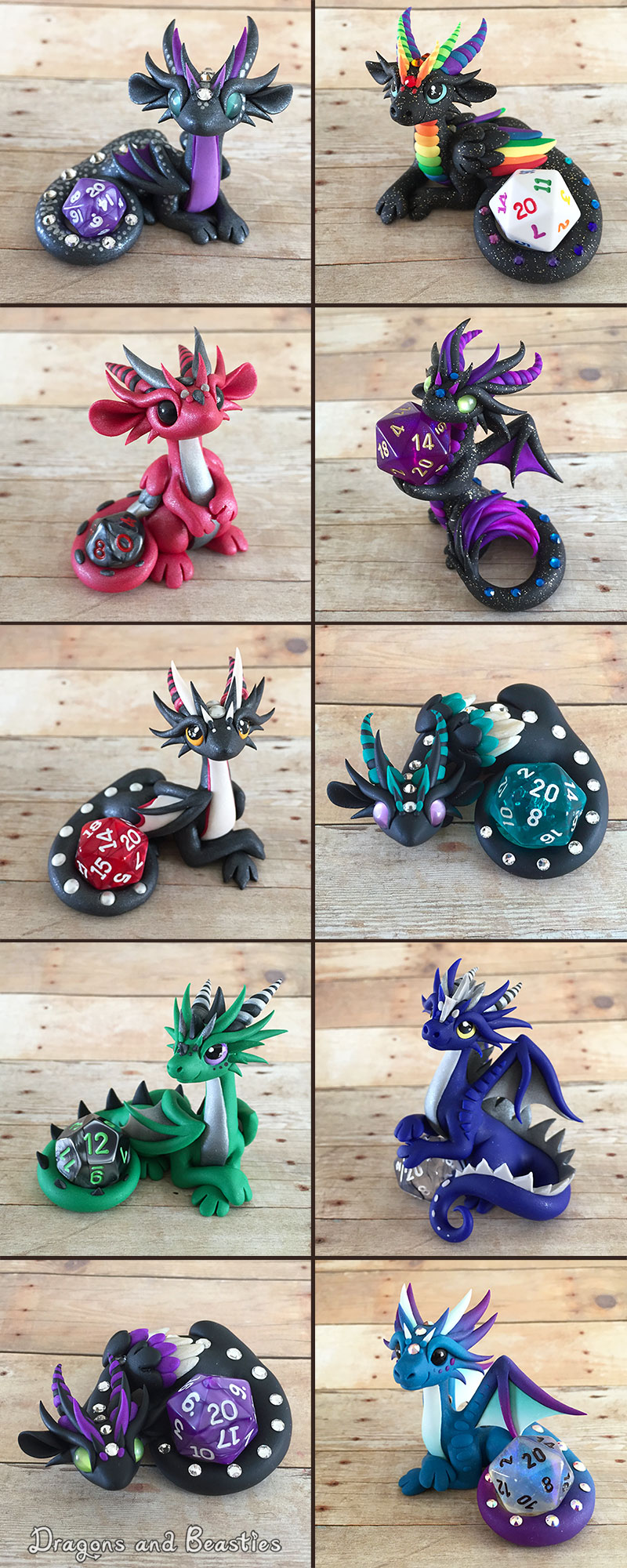 Watch
I decided to make one more round of dice dragons. This time the ones on etsy will be a NEWBIE SALE. This means if you have purchased from me before I ask that you please sit this round out. This allows a better chance for someone that has been trying a long time to possibly get one. I will try to do these type of sales more often. The sale will be tomorrow April 10th at 4pm Mountain time (Utah time)
The ones that will be going on ebay will not be limited to newbies, but will be limited to one per bidder as there has been some issues lately.
Hands down my favorite in this bunch is that little rainbow guy, but I'm always partial to rainbow

I also love the fluffy tailed guy hugging his die.
Number one and three are holding mini dice, which are about half the size of a regular D20, the rest are regular size. All dice are removeable.
Etsy:
www.etsy.com/shop/DragonsAndBe…
Ebay:
www.ebay.com/usr/dragonsandbea…
-----------------------------------------
I NO LONGER TAKE COMMISSIONS, but a rough pricing guide can be found here:
Pricing Guide 2014
QUESTIONS???
Please visit my FAQ page
dragonsandbeasties.deviantart.…
before asking questions about techniques and materials. Just about every question I get is covered there. I'm not trying to be rude, I just get tired of answering the same questions over and over