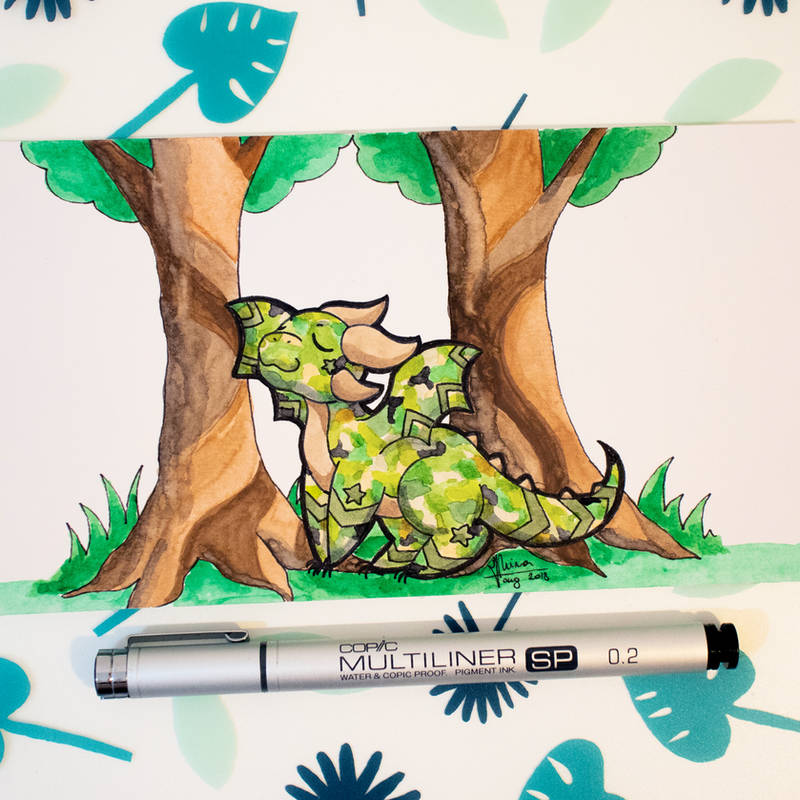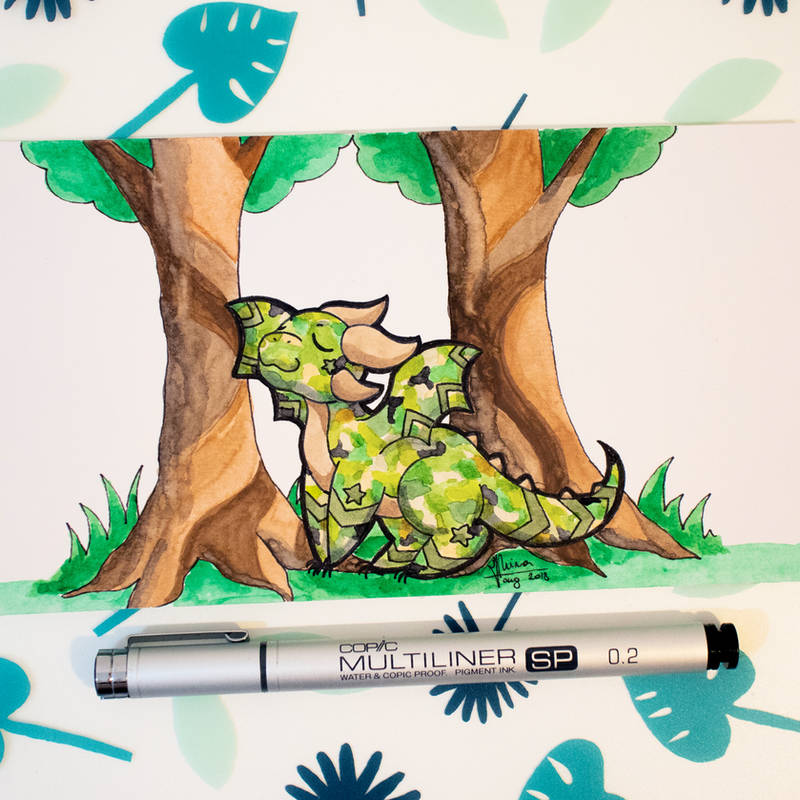 For Day 8 of Smaugust I tried to make an Army Dragon but I think his Camouflage is way too good!
I can't see him….can you?
🌳
🐉
🌳


Medium: Copic fineliner and Watercolors
💜💜💜Original painting with frame for sale on my Etsy! 💜💜💜
Character created and copyrighted by me (Nina Curk 2018).
Visit my
Website
Join my Newsletter:
eepurl.com/QjhfP
Etsy Shop
Facebook
Instagram
Let's become friends on Social media! You can follow my weekly updates there.