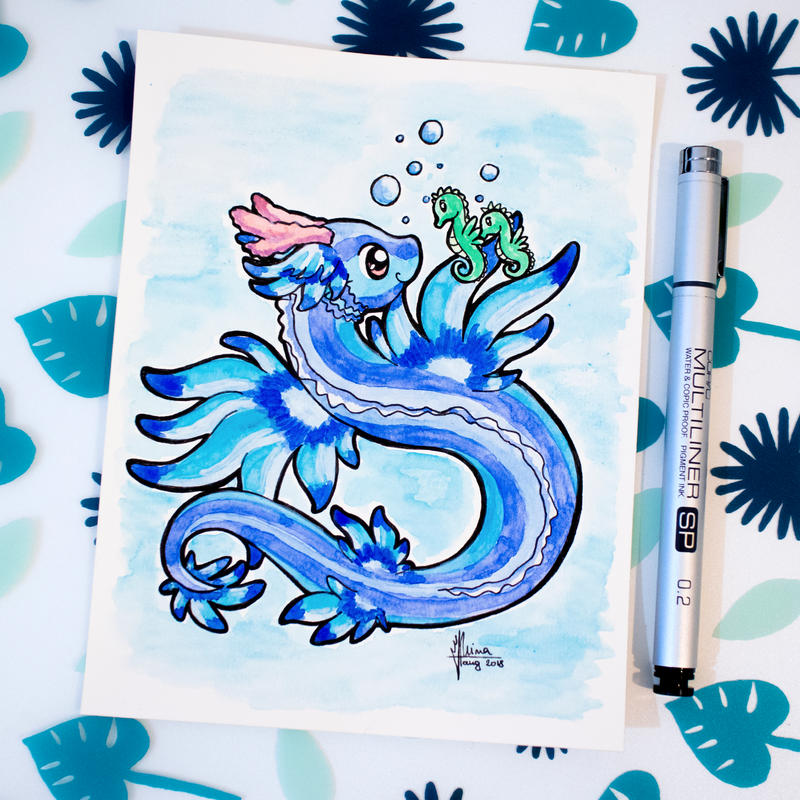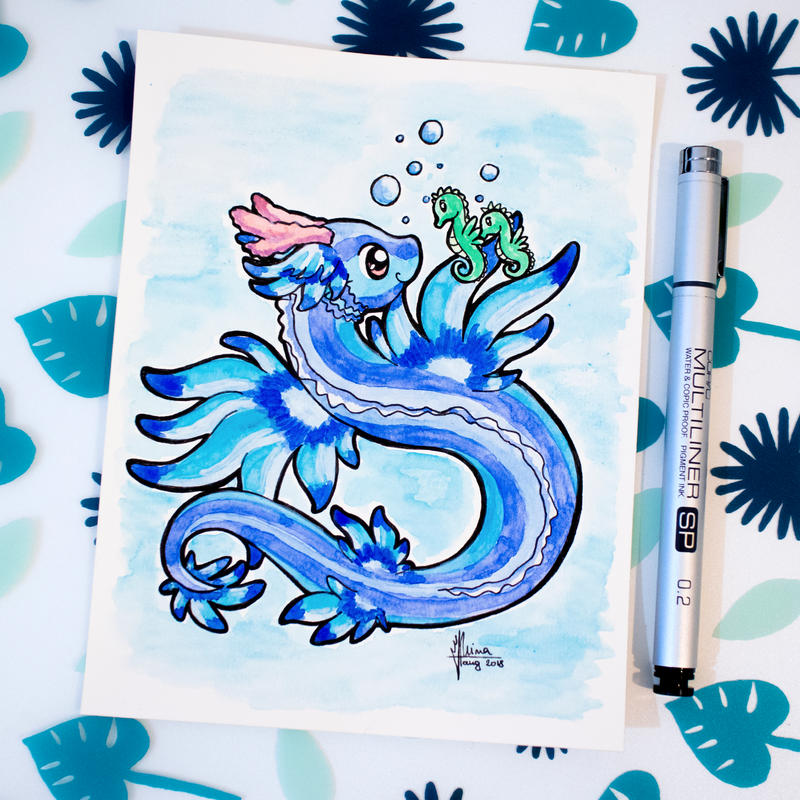 Day 10 of Smaugust has an underwater theme once again.
Did you ever hear of the Blue Dragon Sea Slug?
🌊
🐌
💙



Medium: Copic
fineliner
and Watercolors
💜💜💜Original painting with frame for sale on my Etsy! 💜💜💜
Character created and copyrighted by me (Nina Curk 2018).
Visit my Website
Join my Newsletter: eepurl.com/QjhfP
Etsy Shop
Facebook
Instagram
Let's become friends on Social media! You can follow my weekly updates there.