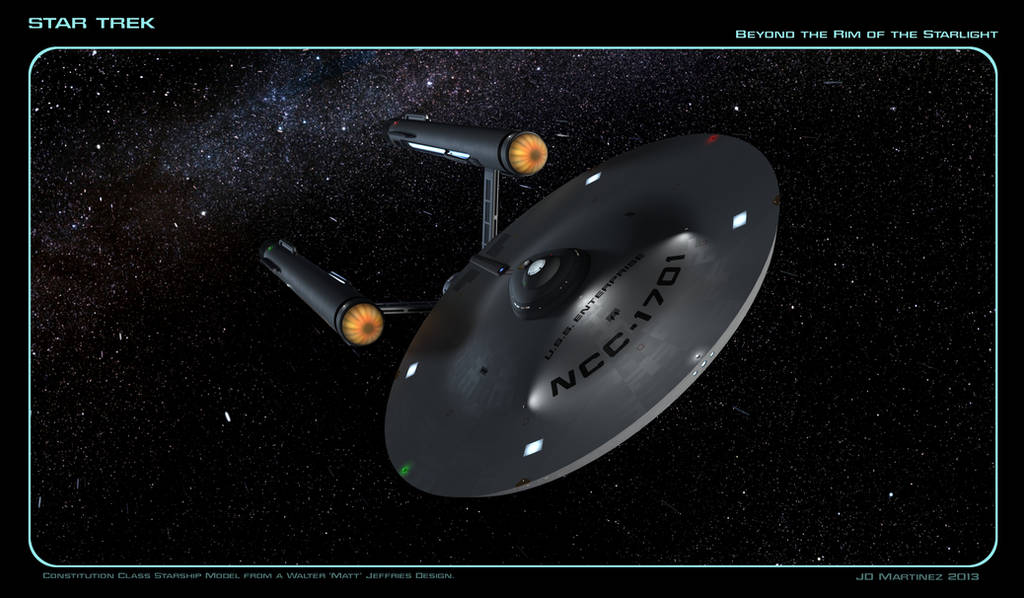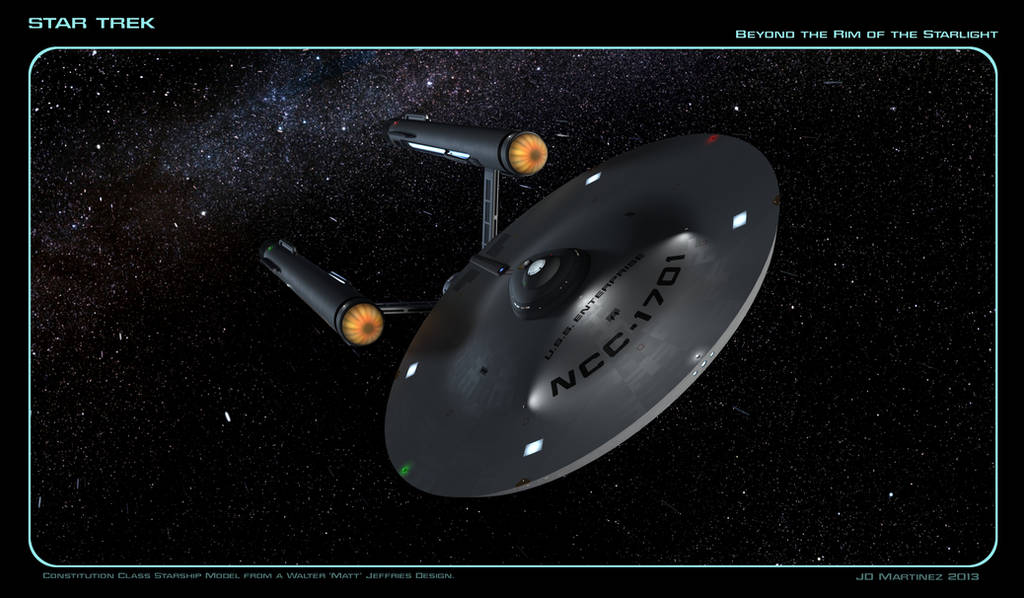 Watch
The U.S.S. Enterprise on patrol.
Constitution Class Starship 1.5 model by myself.
Background by The Creator of All things, slightly modified for Warp Effect.
Thanks for looking.



Excellent.

Reply

Oh, she's gorgeous.
I love that the enhancement you've added are subtle, and not so evasive. It livens her up without eliminating the classic grace of the ship. Whew...
Is there any chance I could get the chance to pose her myself? I'd really love to look at her in more detail if at all possible.

Reply

Eventually I'll release most of my models. There are a few issues with the mesh that I want to clean up, I'm a bit of a perfectionist, and I'll need to convert the downloads to a wavefront (obj) format so people can use them regardless of what program they use.
Stay tuned...
Reply

Bet ya didn't know that the REAL USS Enterprise fought Japan single-handedly through WWII?
Reply

Yes. I'm pretty well aware of the records of most of the US Naval Vessels that have bore the name Enterprise.
Reply

Cool.

The lights on the, I guess they're thrusters?, look like a bit like Chinese lanterns.
Reply

Believe it or not the effect on the original 11ft model was accomplished with Christmas lights and mirror fragments...

Reply

Unreal. One of the most popular Sci-Fis ever has models that have special effects that are made so cheaply and simply? I would not have guessed that.
Reply

Reply

Reply

Nice, I like how you blended the classic Connie with the modern details.
Reply