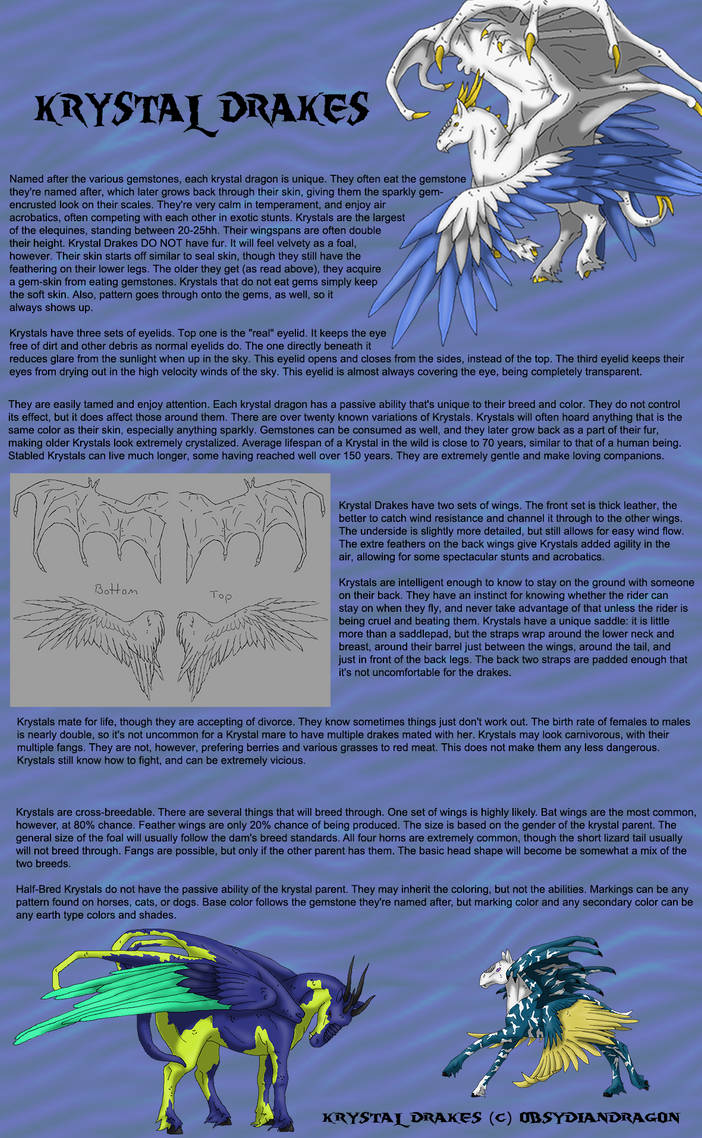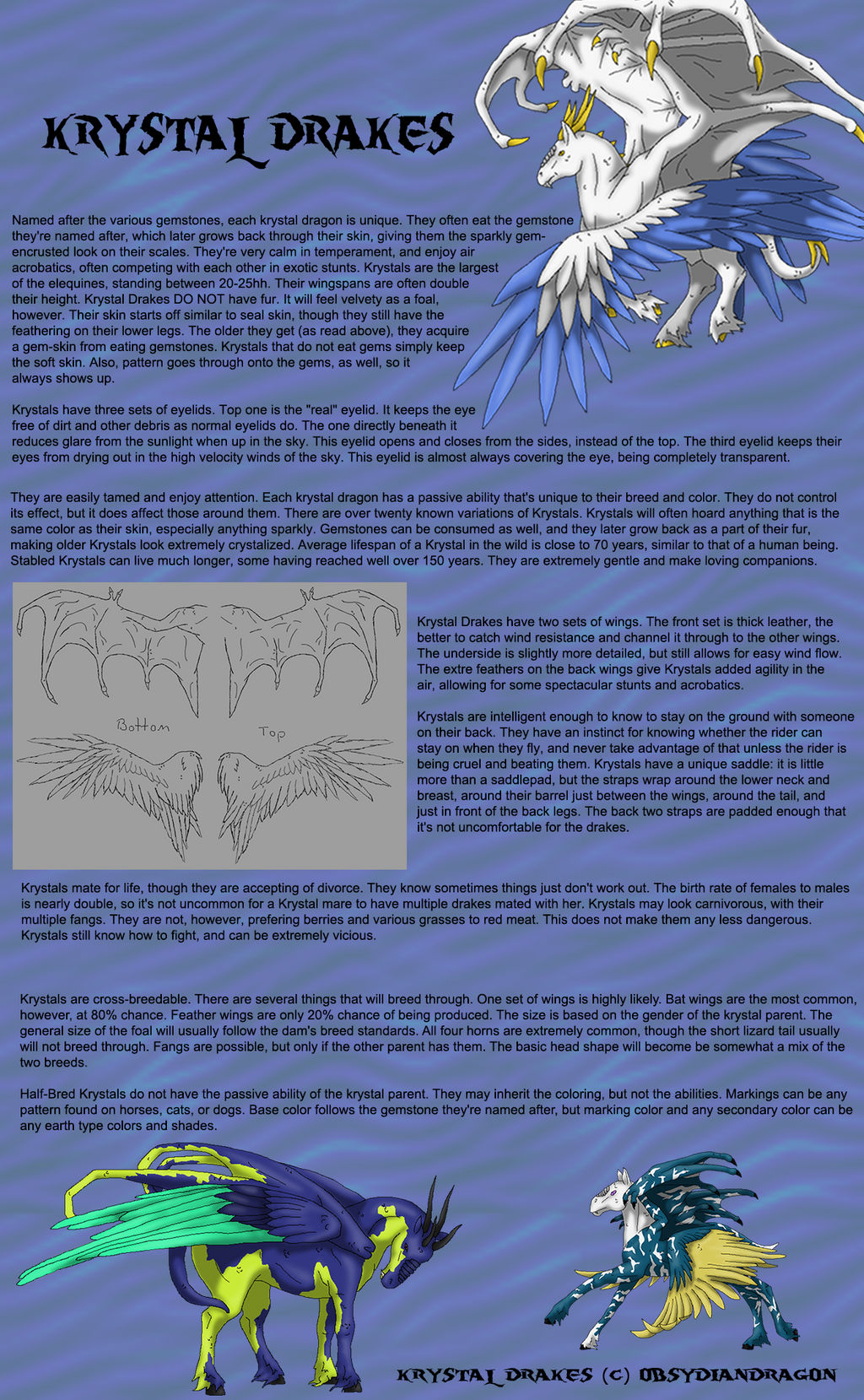 Watch
obsydiandragon.deviantart.com/…
Krystal Sub-Breeds correspond with the gemstones. Here's a list of what I've made.

The three krystals on the breedsheet are up for adoption: 80

each.
Genetics for KDs
Pg 1 - Basics:
fav.me/d5w97p4
Pg 2 - Special:
fav.me/d5w98fb
Size Comparison to the average equine
sta.sh/016lw1uehblr
Since I ended up drawing the wings over the body:

Foal body ->
sta.sh/01y7dnl5dty1

Stallion body ->
sta.sh/0o74jgq2l0h
I don't have a mare w/o wings because I didn't completely redo the wings like I did the other two.
Closed Breed
Want One?
Application:
obsydiandragon.deviantart.com/…
OR
Use
this template
to create your own design. Once I approve it, you can then draw your horse yourself. Once THAT is done, it is considered yours. :}
OR
Wait for raffles. If I get any interest, I'll do a couple.
Krystal Drakes (c)
ObsydianDragon