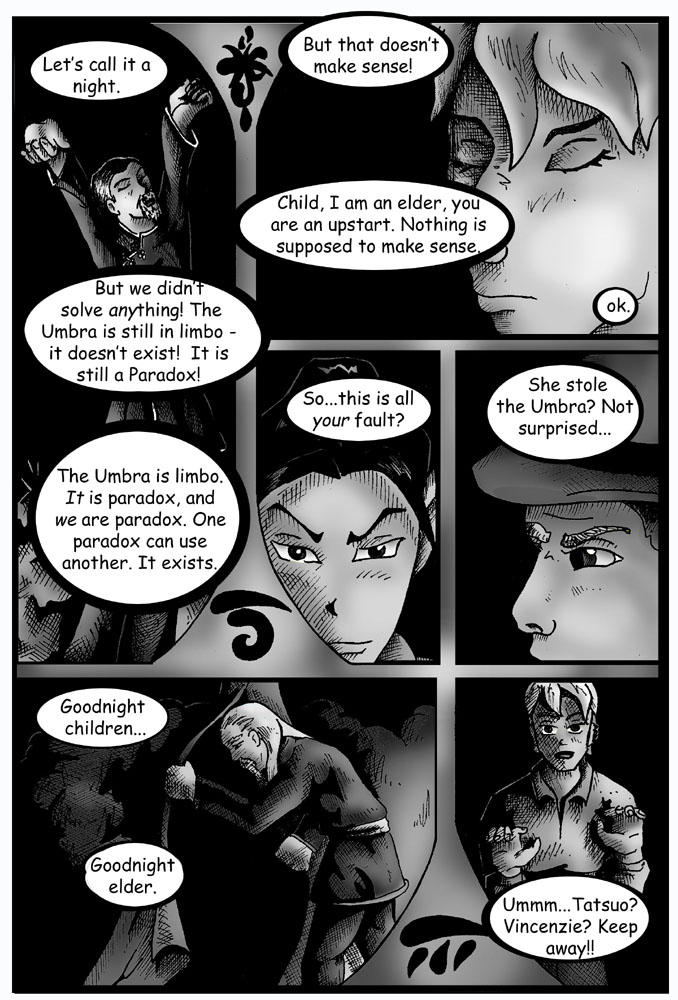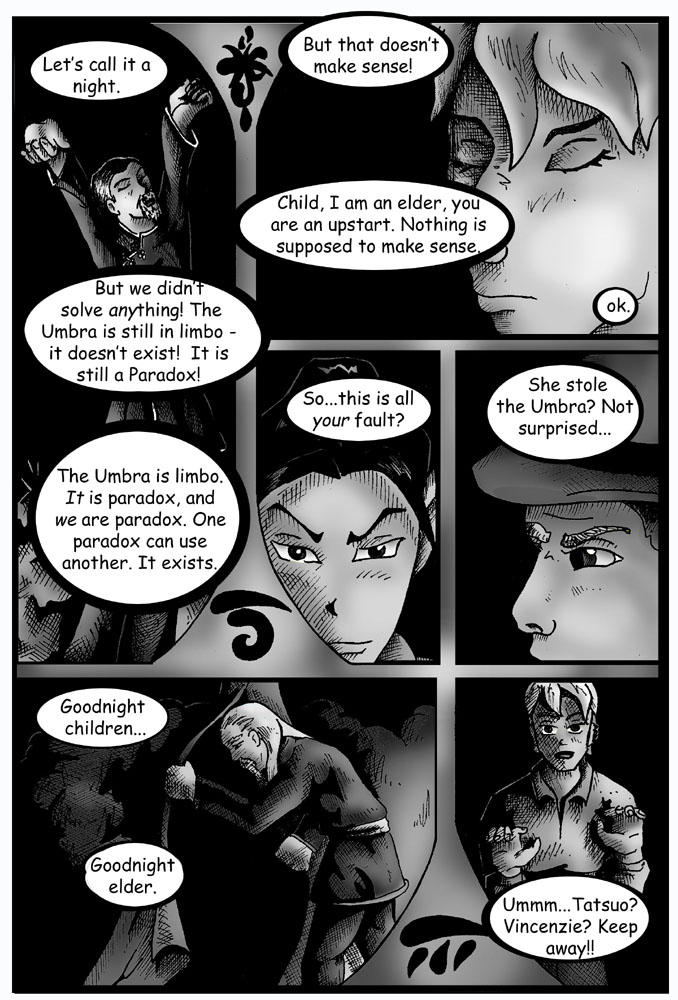 Watch
Welcome to "As the Umbra Turns"
This is page 7 of a 9 page remake of an older 7 page piece. both versions were written, laid out, drawn and inked by me though based on the world of whitewolf.
NO, it does NOT make sense. i know this.
So why am i posting it?
I'm posting up both versions so how much improvement I have made in skill can be seen.
The original piece (starting here
[link]
) was done circa 1997/98. the remake was done about 5 years later though it wasn't finished until about 2 years ago.
Return to the beginning of this comic?
[link]
Go to page 8:
[link]